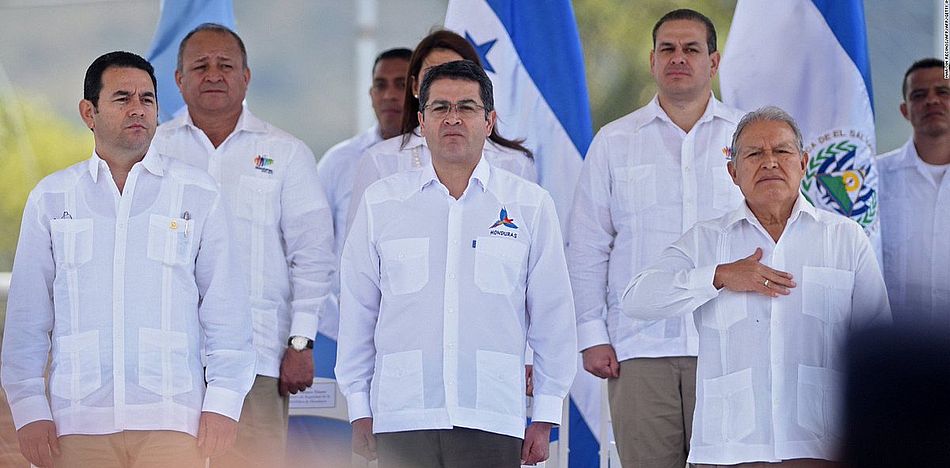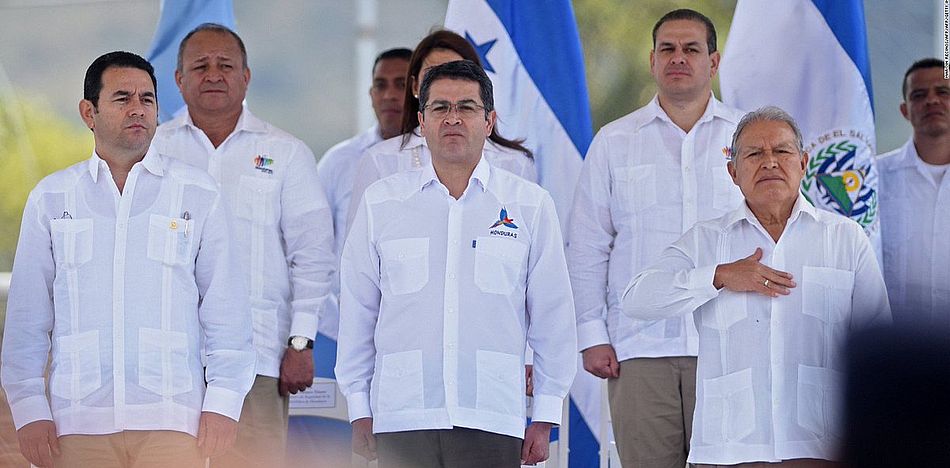 By Camilo Atala, Carlos Enrique Mata y Juan Cortina Gallardo
EspañolAs representatives of Latin America's private sector, we were highly encouraged by the recent U.S.-sponsored Conference on Prosperity and Security, which brought together top-level government officials from the U.S., Mexico, Guatemala, Honduras and El Salvador; private sector executives and the Inter-American Development Bank, to discuss some of the most vexing problems plaguing Central America's Northern Triangle.
Too often we read about the problems caused by illegal immigration in Europe and the U.S., while less attention is paid to what's actually driving people to leave their homes. But if governments – and the private sector– want to make it attractive for people to find opportunities at home, rather than elsewhere, they must understand what's causing the flight and join forces to do something about it!
People have been fleeing these countries because of high crime rates, drug and gang violence, poverty and low employment – we've witnessed it in our own employees and associates. By dealing with these problems, not only will people's lives improve, but our countries will also be more attractive for foreign investment, creating more job opportunities for the population of 30.8 million.
We wholeheartedly agree with what U.S. Secretary of State, Rex Tillerson, and Secretary of Homeland Security, John Kelly, wrote in a June 15 op-ed in The Miami Herald with Luis Alberto Moreno, president of the Inter-American Development Bank: " Creating an environment that accelerates private sector investment in the Northern Triangle countries benefits all involved – the United States and Mexico will see a decrease in the number of economic migrants illegally entering, and the Northern Triangle countries will benefit from increased economic prosperity and domestic cohesion."
That's what the Alliance for Prosperity hopes to accomplish. We recognize the U.S.' leadership and support the Northern Triangle governments' efforts to further advance this historic initiative, as we believe it's what should be done in El Salvador, Guatemala and Honduras: build up public institutions, provide employment training, beef up security and promote economic and investment integration.
There's precedent for this to succeed: Colombia.
Colombia and the U.S. launched the Plan Colombia program in 2000, and it went on to help that country emerge from more than five decades of drug violence and guerilla warfare in 2017 to long-overdue peace. This has made the country a new magnet for foreign investment and tourism – and a safe place to live, work and plan for the future.
To repeat this in the Northern Triangle, governments need businesses as partners.
Companies have what it takes to make their countries prosperous as they are responsible for generating 9 out of 10 jobs in Latin America. With the mechanisms available with the Alliance for Prosperity, we can create jobs and new opportunities through public-private partnerships and direct-investment incentives. If this happens, more investment will come in, helping to expand output and create a virtuous cycle of new opportunities.
A good place to focus is on helping small and midsized companies. They account for more than 70% of the jobs in these countries, and more than 40% of the gross domestic product. Banks must create financial instruments for them to grow their businesses. They need venture capital as well as working capital and guarantee funds, and they need advice and training on how best to use the credit to grow their businesses at home and in export markets.
Another key is training people in job skills, as this will give people more chances to land jobs and pull themselves out of poverty. And if companies finance the post-graduate studies of promising students in universities in Europe or the U.S., they will be doing even more: equipping the leaders of tomorrow.
To help companies, these countries must take advantage of their geographical advantages to supply Mexico and the U.S., as well as South America. If Central America can align its customs regulations, like Honduras and Guatemala have done, the region can work together as a bloc with more negotiating power for better trade deals, even with Asia and Europe.
We, the private sector, can be the agents of change that our countries require as partners to achieve the prosperity that is so desired and needed in Central America. We must be committed and proactive, and in it for the long haul so that this is not just a roll of the dice, but another success story like Colombia.
Atala is the President of CEAL International, and Mata and Cortina Gallardo are Vice Presidents.