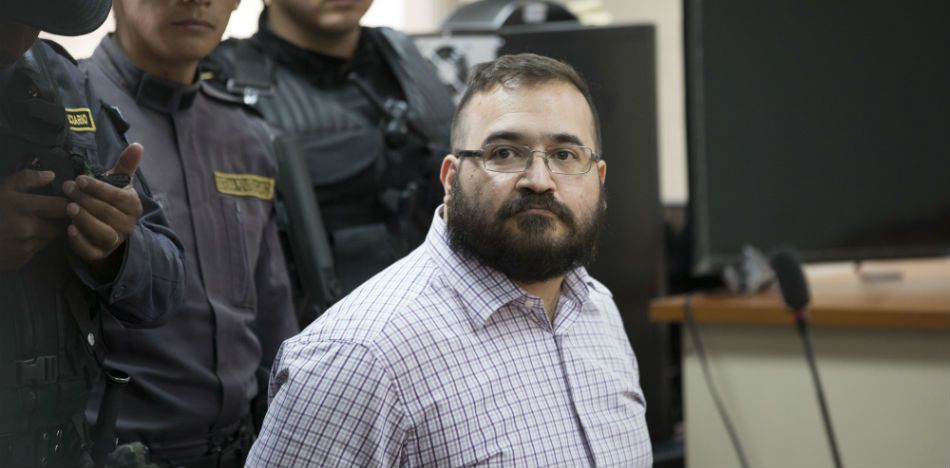 EspañolThe former Governor of Veracuz, Mexico Javier Duarte has pleaded innocent to charges related to organized crime and corruption.
Duarte went before a federal court this week in Guatemala, the country he escaped to following accusations that he stole massive amounts of public funding from the state of Veracruz, which would have gone to state programs helping disadvantaged children, among other things.
Duarte also confirmed his desire to be extradited to Mexico:
"I did not commit these crimes and it is my wish to validate this claim before the authorities of my own country," Duarte said during the hearing. That request will reportedly be granted this coming week.
At the moment, Duarte has two cases open against him — one on the federal level and another on the state level, with Veracruz.
Duarte's defense said that the charges of organized crime are unfounded, claiming that the prosecution hasn't given "any clear indication as to what his supposed participation in these activities has been."
Duarte and his legal team said that all of the accusations against him "do not hold up against legal analysis, and for that reason we have opted to face them directly."
Duarte's legal team went so far as to claim that the accusations of organized crime contained "a lot of serious legal mistakes, among them the fact that his level of involvement is not specified, nor his belonging in any legal organization."
His lawyers also mentioned that accusation of illicit enrichment lack legal substance.
"In fact," the statement said, "they are presented as if it were a case of grafting."
The former governor of Veracruz was detained on April 15 in the tourist area of Panajachel, Guatemala after having spent 185 days as a fugitive. At the moment, Duarte resides in Rafael de Matamoros military prison in the country's captial.
Source: El Financiero