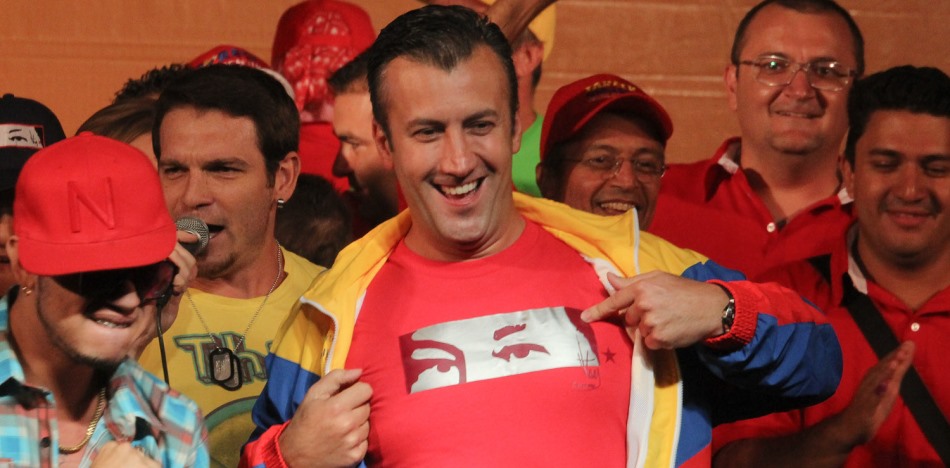 By Delia Perez
EspañolVenezuela Vice President Tareck El Aissami is included in a US Treasury Department list of drug trafficking collaborators.
A White House source reportedly confirmed El Aissami is on the list for allegedly playing a significant role in international drug trafficking.
Media outlets have been reporting that his involvement means the Treasury Department will freeze any assets that he has in the United States, and prevent entry.
His visa will be voided, banning him from performing financial or commercial transactions with US institutions as well.
The Treasury Department's report also involves Samark López Bello, who is accused of being the figurehead for El Aissami. Bello owns about a dozen companies that are linked to the Venezuelan vice president.
Aissami, 42 year old, allegedly played a key role in a narcotics trafficking scheme by supervising shipments of drugs to the US.
According to Attorney Alejandro Rebolledo, an expert in money laundering issues, being blacklisted will activate alarms at international customs, airports and other ports of entry.
"A person who has been labeled (as a collaborator in drug trafficking) will lose international mobility."
El Nuevo Herald pointed out that US authorities estimate El Aissami, one of the most feared men in Venezuela, has a personal fortune that exceeds US $3 billion.
Source: Univision  El Nuevo Herald