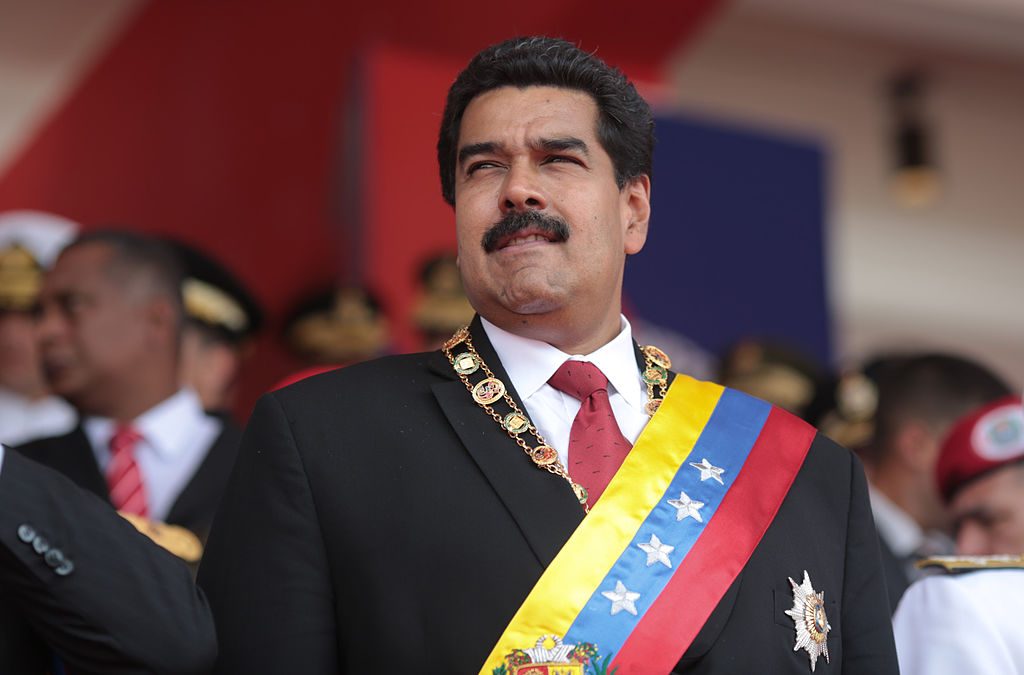 EspañolVenezuela President Nicolás Maduro condemned the "foreign intervention" of the Organization of American States (OAS), who invoked a Democratic Charter Tuesday, May 31 in an attempt to salvage Venezuela's democracy.
During a ceremony on Tuesday, Maduro caleld himself the "greatest driver" — an analogy to how he runs the country.
"You can take your Democratic Charter and shove it up your you know what, Almagro," Maduro said during a meeting with freight transportation representatives.
Secretary General of the OEA Luis Almagro requested an "urgent session" with the Permanent Council to discuss the political and institutional situation in Venezuela. He is the first to make use of the charter against the will of a government.
Almagro has the power to do so under article 20, which authorizes the Secretary General or whichever state member to request an emergency meeting of the Permanent Council when a country within the organization "produces an alteration to the constitutional order, and seriously affects the democratic order."
"I have called upon a powerful movement in defense of peace, independence and against foreign intervention," Maduro said. "No to the OEA. Get of out Venezuela and out of America."
OEA's Visit to  Venezuela
The Venezuelan opposition expressed its satisfaction on Tuesday regarding the OEA's decision. It also warned that the OEA cannot turn a blind eye to the crisis the country is experiencing.
"We will not force anyone to understand how complicated diplomatic mechanisms are," President of the Parliament Henry Ramos Allup said. "And we are aware that an organization like the OEA tends to proceed very cautiously."
Ramos Allup said he is hoping for a civilized debate with Maduro.
Source: El Universo.