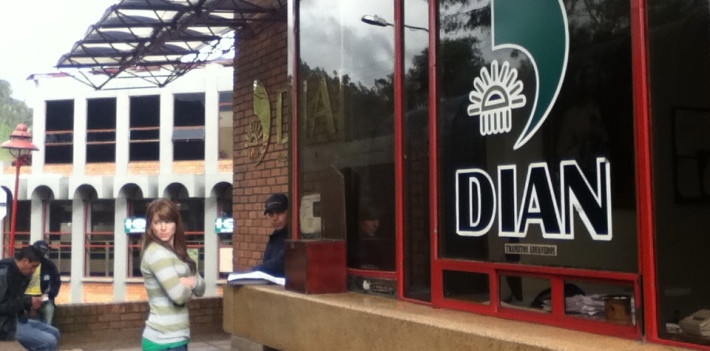 By Andrés Londoño
EspañolA few months ago it seemed the slight normalization of advanced economies would increase the risk premiums of developing countries. However, risk scenarios quickly changed because the United States Federal Reserve has decided to postpone its increase of interest rates.
The consequences of unconventional monetary policies, such as maintaining negative interest rates and quantitative easing are unknown, but we do know the currencies of developing economies have regained ground against the US dollar.
Colombia, who finished 2015 strong, has begun to show signs of stability. Unlike Brazil and Venezuela, the country avoided the need to ration power, and dollar bonds were well-received by markets — so much so that the foreign debt interest rate slightly decreased.
Hopefully this new wave of confidence will help to evaluate the country's economic model moving forward. We have seen how unstable dependence on raw materials can be.
High oil prices boosted government spending rather than encouraged savings. Currently, Colombia is going through a fiscal and current-account deficits. Constant external sector imbalances force the country to finance the deficit, which in turn increases the fiscal spending due on higher interest rates.
In previous years, the problem was not so visible due to the high liquidity in the world economy. However, the recent cut of COL $6 billion (about US $2,000 million) in the budget shows the situation has changed.
The Colombian government and tax reform
The tax reform currently under discussion should make the tax system more modern and efficient. The relationship between corporate and personal taxes is unbalanced, and the excess tax burden falls on the former.
Moreover, there are taxes such as the Equity Tax and 4 x 1000 that discourage savings and encourage informal transactions. A more business-friendly structure could help strengthen the productive sector and take advantage of the high dollar price.
Though the situation has improved, Colombia must compete with other developing countries going through the same situation. Among these are several Asian nations that have managed to consolidate a better business climate. Such competition could explain why the industry and non-traditional exports took so long to respond to peso devaluation.
Also, the country's high corporate taxes strongly encourage evasion. If the Colombian government cared about hidden fortunes, it would have thought about the inconvenience of the $100,000 bill and financial transaction taxes.
The government must adjust to the new economic situation to take maximum advantage of this recent mini-boom. This will be achieved by reducing the fiscal deficit, which is known by economic identity to be tied to the current account deficit, ergo the external deficit would also present a reduction.
Besides this, it is necessary to balance the tax burden and modernize the financial system to improve the competitiveness of Colombia's productive sector.