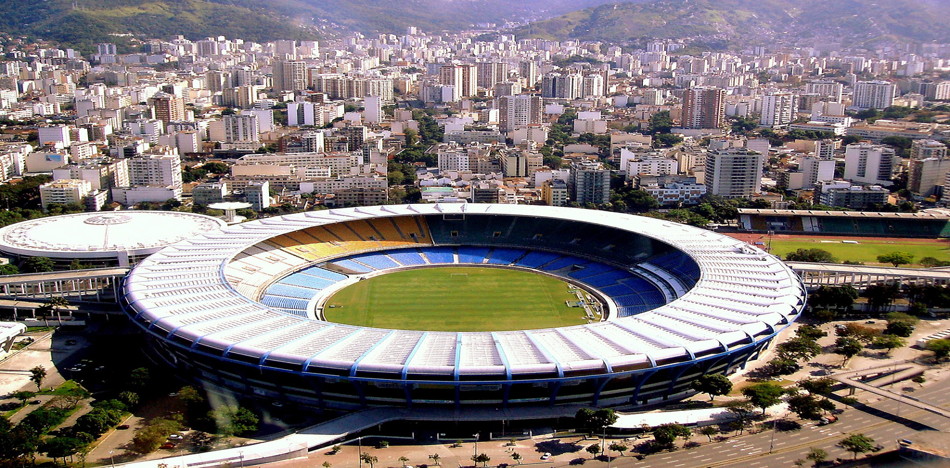 From the moment I arrive at Rio de Janeiro's Galeao International Airport, there is a palpable sense that the city is in the grip of a crisis. As the bus winds its way from the airport southward, passing through the city's precarious downtown, the homeless encampments are heart-wrenching. Tattered mattresses and trash bags full of meager possessions line many streets, where families jockey for precious space under overhangs to be able to sleep out of the rain.
If you've been to Rio de Janeiro, you know that the divide between the northern and downtown neighborhoods, and the posh "Zona Sul" is marked…but now, even as we pass through the respectable neighborhoods of Gloria, Catete, and Flamengo, working our way towards Botafogo and the tunnel that connects the downtown with the famous beaches on the southern end of the city, there are real signs that Brazil is in trouble.
At night, even in the tony neighborhoods of Copacabana and Leme, Ipanema and Leblon, homeless people sleep wherever they can find space. Zona Sul residents are concerned for their safety as they walk at night, and aggressive panhandling has become a problem. Beaches are no-go zones at night, and many share anecdotes of armed robberies and muggings.
Rio de Janeiro has a higher percentage of favela-dwellers than any other city in Brazil, and unlike Sao Paulo where the favelas are located on the city outskirts, Rio's favelas are numerous, vast, and spread throughout the city, posing grave challenges for hosting something as ambitious as the Olympic Games, or dealing with safety and security on a citywide basis.
A woman on Copacabana beach tells me, "Rio is hell right now." It seems overly dramatic and even ironic, to be enjoying the sunshine on one of the world's most famous beaches, with international tourists milling about by thousands, and using language that typically would be more descriptive of Somalia or Afghanistan.
But the pain is real. The economy is in a disastrous state of affairs: it has contracted 8% over the past two years, and unemployment is at 14%. Brazil has been rocked to the core by the mammoth Petrobras and Odebrecht corruption scandals, which have implicated politicians from across the political spectrum, and revealed a level of graft and abuse of public trust almost unprecedented even in very corrupt Latin America. Dilma Rousseff was impeached last year in an overwhelming vote by both houses of Congress, and her hapless successor Michel Temer is routinely ranked as one of the most unpopular leaders in the world, often failing to register in double digits in public approval ratings.
But what is truly heartbreaking in Brazil is the rapid deterioration of the security situation, as dangerous armed criminal groups like Comando Vermelho and Amigos dos Amigos have clawed back control of territory that was once wrested from them by means of various police pacification projects. Nowhere is this more apparent than in the series of favelas that border Zona Sul: Rocinha, Pavao Pavaozinho, and Babilonia.
It will likely go down as one of the worst decisions in Brazilian history to host the 2016 Summer Olympics; something that should have been readily apparent to international tourists when they arrived at the airport last year to be greeted by an apocalyptic message from their friendly local police: "Welcome to Hell. Police and firefighters don't get paid, whoever comes to Rio de Janeiro will not be safe."
Rio de Janeiro has been unable to pay its police officers on time, and morale is low as they battle with drug traffickers for territory in favelas where false positives and stray bullets have made life perilous for residents.
The Olympic Games will leave behind a legacy of expensive stadiums and facilities in far-flung locations that will have little to no benefit for the Brazilian people. The major infrastructure improvement, the extension of the subway from Ipanema all the way to Barra da Tijuca (known locally as Line 4), is impressive, but has been marred by allegations of serious corruption.
Former Rio de Janeiro governor Sergio Cabral, who dominated Rio politics for the better part of a decade, is now alleged to have run the city's finances like an organized crime family, including many projects related to the World Cup and the Olympics. He has been sentenced to a lengthy prison sentence, and stands accused of raking in USD $800,000 in bribes in exchange for awarding lucrative contracts.
Hosting the Olympic Games was a decision taken by Brazilian political and economic elites; a decision designed to bring international prestige to the nation, but that at the end of the day was an economic disaster for the country. Virtually everyone I have spoken with in Brazil is in agreement that the Olympics should never have been hosted in Rio de Janeiro.
City planner and social activist Theresa Williamson, writing in the New York Times, argued that it would ultimately be a grand charade: "Rio will host a trouble-free Olympics by doing what it does best: covering up the damage and showing its artificial face."
The people who will ultimately suffer the most, are the working class favela dwellers caught in the crossfire, both figuratively and literally, between state authorities, and organized criminal elements. Needless to say, most ordinary Brazilians have felt little benefit from the construction of water polo stadiums, gymnastics facilities, or indoor cycling tracks. Many favelas are simply now beyond the reach of the Brazilian state, and the Olympics and its massive bill have only exacerbated Brazil's crippling social and economic problems.
In my home city of Boston, we considered a bid for the 2024 Olympic Games. Ultimately, an improbable alliance on both the left and the right determined that it would be a disastrous move for the city. On the right, figures such as conservative talk show host Howie Carr argued that the Olympics would lead to fiscal irresponsibility and massive cost overruns for Massachusetts taxpayers; while groups on the left argued that the massive funding needed for an Olympic Games would be better spent on healthcare and education.
Boston is a world-class city that already has significant sporting infrastructure, and would not have needed to build nearly as many facilities as Rio de Janeiro. But ultimately, public opinion moved decisively against hosting the games, for many of the same reasons that social and political commentators are now discussing in the wake of Rio de Janeiro's Olympics hangover.
An Olympic games may be great news for the construction industry, or hotel concerns, or for local politicians, but it is generally terrible news for ordinary working people. Boston Mayor Marty Walsh, who was once a strong supporter of the Olympic bid, backed out when he realized that in order to move ahead with the bid, he would be required to sign a hosting contract that would leave local taxpayers on the hook for cost overruns.
For anyone who knows anything about cost overruns in Boston, we have the almost ludicrously irresponsible example of the "Big Dig"…designed to sort out our ghastly traffic problems, its proposed budget went from USD $2.6 billion, to over $15 billion, and that doesn't even factor in an additional $9 billion in interest payments!
One can only imagine the cost overruns that could have arisen in Boston in the wake of an Olympic bid.
Suffice it to say, however amazing it might be to host an Olympic Games, Boston and Massachusetts taxpayers can be grateful at the end of the day that we finally had the good sense to say no to proceeding with the Olympic bid.
Brazilian politicians and business leaders will be ruing the day that they supported the Rio de Janeiro Olympics.
Setting aside political divisions, and left and right…it should be abundantly obvious that Brazil was not at a point in its national trajectory in which it needed to host an Olympic Games to put the proverbial feather in its cap. A reasonable case could have been made for hosting the World Cup, particularly as most of the stadiums were already built. But hosting a Summer Olympics requires a dizzying array of costly infrastructure improvements and construction investments.
That is money that should have been spent on education, healthcare, policing, security, and infrastructure. The Brazilian people need safety and security, and freedom from crime, violence, and corruption, as prerequisites to getting the economy on solid footing and returning to consistent growth.
Corruption, violence, political instability, unemployment, and completely broke state and local governments: these are the realities on the ground in Brazil, and the Olympic Games was part of the problem, not part of the solution.
Hopefully cities worldwide will take heed from Boston's example, and make sure that they understand the harsh realities of what an Olympic bid entails.