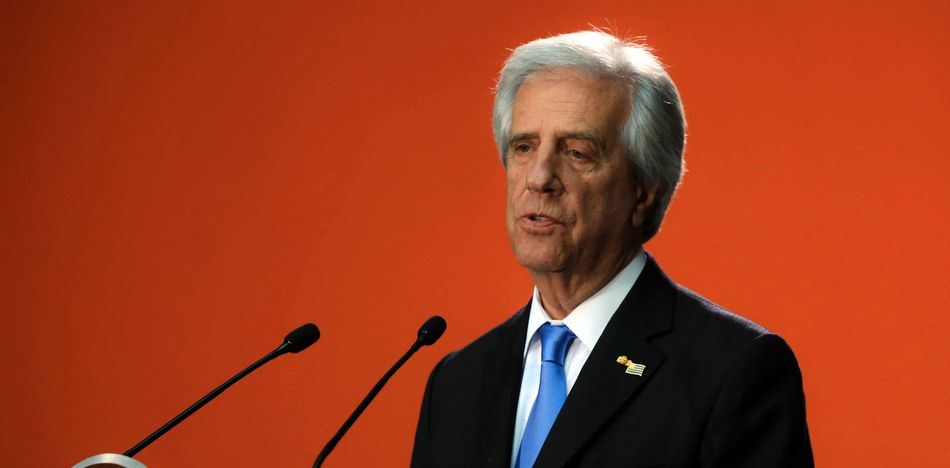 Español Uruguay is working on a trade agreement with China despite disapproval from some members of South America's trade bloc, Mercosur. The agreement is intended to ease the entry of Uruguayan products into the Chinese market, but doing so many break certain Mercosur rules.
Brazil has expressed its disapproval of the trade agreements to the rest of the trade bloc, claiming that no member can pursue third-party deals. Officials in Uruguay reportedly expected Brazil to be more flexible.
Negotiations between the two countries are expected to begin in 2018, according to scheduling agreed upon when Uruguay President Tabaré Vázquez visited Beijing last year.
China is already Uruguay's main trade partner. Uruguay exported US $897 million worth of goods to China during the first half of 2017, which represented an increase of 44 percent compared to the same period in 2016, according to the Department of International Business and Integration.
The main products exported to China include seeds and oilseeds worth more than US $400,000, as well as frozen beef and other raw meats worth around $300,000. China, which has become one of the main trade partners for Latin American countries, has placed Uruguay on the "reliability" list for investors and entrepreneurs, which has sparked increasing interest from entrepreneurs.
Uruguay y China han profundizado sus relaciones diplomáticas, culturales y comerciales. Esto es una muestra de lo que puede hacerse entre naciones y por el bien común. pic.twitter.com/QEM3QPXgEc

— Juan Andrés Roballo (@JuanARoballo) November 24, 2017
Tweet: Uruguay and China have strengthened their diplomatic, cultural, and commercial relations. This is an example of what can be done between countries and for the common good. 
Officials in China have made it clear that it will not let Brazil be an obstacle to advancing business in the region. In fact, the China-Lac business summit taking place this week will seek to promote business convergence in strategic areas of South America. The event is organized by the Chinese Council for the Promotion of International Trade, Uruguay XXI and the Inter-American Development Bank.
The summit could represent a great opportunity for Uruguay due to the large number of Chinese businesses expected to attend the event, which in turn could strengthen exchanges and economic-commercial cooperation between countries.
Antonio Carámbula, the Executive Director of state investment promotion agency Uruguay XXI, said the event could exceed expectations. The summit was last held in Mexico in 2015, during which 150 Chinese businessmen attended. This time around, about 700 Chinese businesses signed up, he said, and some 2,000 foreign companies.
"There is a lot of interest," Carámbula said. "China is positioned as at least among the three most important trading partners both in terms of exports and imports."