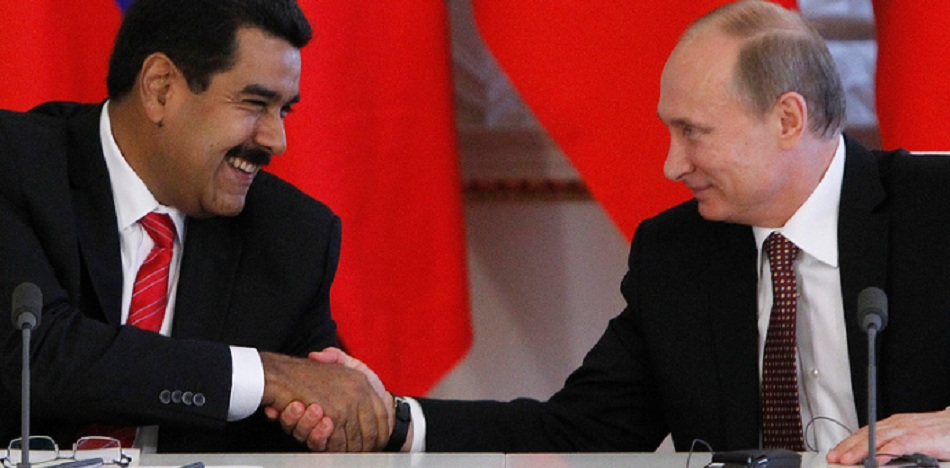 Nicolás Maduro will meet with his Russian counterpart, Vladimir Putin, to address the issue of the restructuring of Venezuela's considerable Russian debt. Technical and military cooperation will also be one of the main issues on the table.
After the economic sanctions imposed by the United States, Maduro is in urgent need of restructuring the payments on the multi-million dollar debt that Venezuela owes to Russia.
"Debt, like any financial commitment, is likely to be restructured," Maduro told an international energy forum, ahead of the meeting. "Any restructuring or refinancing will surely be the subject of agreements between the two governments," he added.
Recently, Russian Finance Minister Anton Siluánov admitted that Russia is negotiating the restructuring of Venezuela's debt both in bilateral talks and in the framework of the Paris Club.
Russia granted a loan to Venezuela of USD $4 billion in December 2011, and until 2015 the South American country paid the loan installments promptly. Beginning in March of 2016, as the Venezuelan economy dove into a deep recession, the Maduro regime found itself unable to maintain its payment schedule.
In August of this year, Russian state oil giant Rosneft transferred to Venezuela a USD $6 billion advance for Venezuelan oil shipments up until 2019.
But in June 2017, Russia confirmed that Venezuela was in default to the tune of USD $955 million.
The Venezuelan Chamber of Audit issued a statement saying that the Venezuelan government stopped paying its debt in September 2016. According to the protocol, Venezuela owed Russia USD $2.8 billion as of September 2016, including past due debt and interest.
Venezuela presenta en Rusia, las propuestas y estrategias para la estabilización de los precios del Petróleo https://t.co/hpvmYWjH5M

— Nicolás Maduro (@NicolasMaduro) October 4, 2017
"Venezuela presents in Russia, its proposals and strategies for stabilizing the price of petroleum."
On April 18 Russia confiscated an oil tanker belonging to Venezuelan state-owned PDVSA because the Maduro regime owed USD $30 million. According to the Reuters news agency, in October, Venezuela sent an oil tanker to the Caribbean with the expectation that its cargo would raise about USD $20 million; however, the owners of the vessel Aframax NS Columbus (part of the fleet of Russian state conglomerate Sovcomflot) seized the oil.