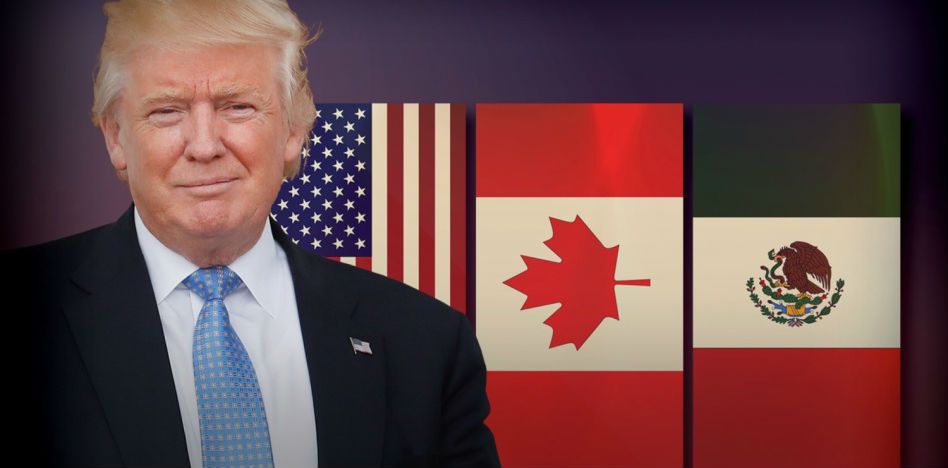 EspañolLeaders of Mexico's private sector have brought up the possibility of abandoning negotiations of the North American Free Trade Agreement should the country not be able to establish certain conditions with the United States. If that proves to be the case, they said, it would be preferable to wait until US President Donald Trump presents an entirely new proposal.
"In this negotiation there are important risks and it is possible that we walk away from the table, since our partners are asking for conditions that Mexico can not meet," Juan Pablo Castañón, the President of the Business Coordinating Council said.
On Tuesday, the Mexican business sector announced its position during a presentation on the private sector's public agenda, during which it also said the objective of updating NAFTA is to strengthen regional competitiveness in North America.
"In the event that we lose NAFTA, in addition to mirroring our bilateral relationship with the two partners, we have to continue opening ourselves to the world," Castañón said.
Bosco de la Vega, President of the National Agropacuary Council, said the idea is to strengthen the region against China; however, if this proves impossible, a plan B will be implemented under the rules of the World Trade Organization, with average tariffs of four percent.
"We would prefer a way out of NAFTA and to stand two and a half years under WTO rules rather than wait for the next President of the United States and Canada to reach a new agreement. It could be a bad agreement that would affect us for the next 25 years," Bosco de la Vega said.
Moisés Kalach, Coordinator of the Advisory Council for International Negotiations of the CEC, said that until now the private sector has agreed with the Mexican government, but stressed that their objective is ultimately to defend the interests of private businesses.
Source: El Financiero