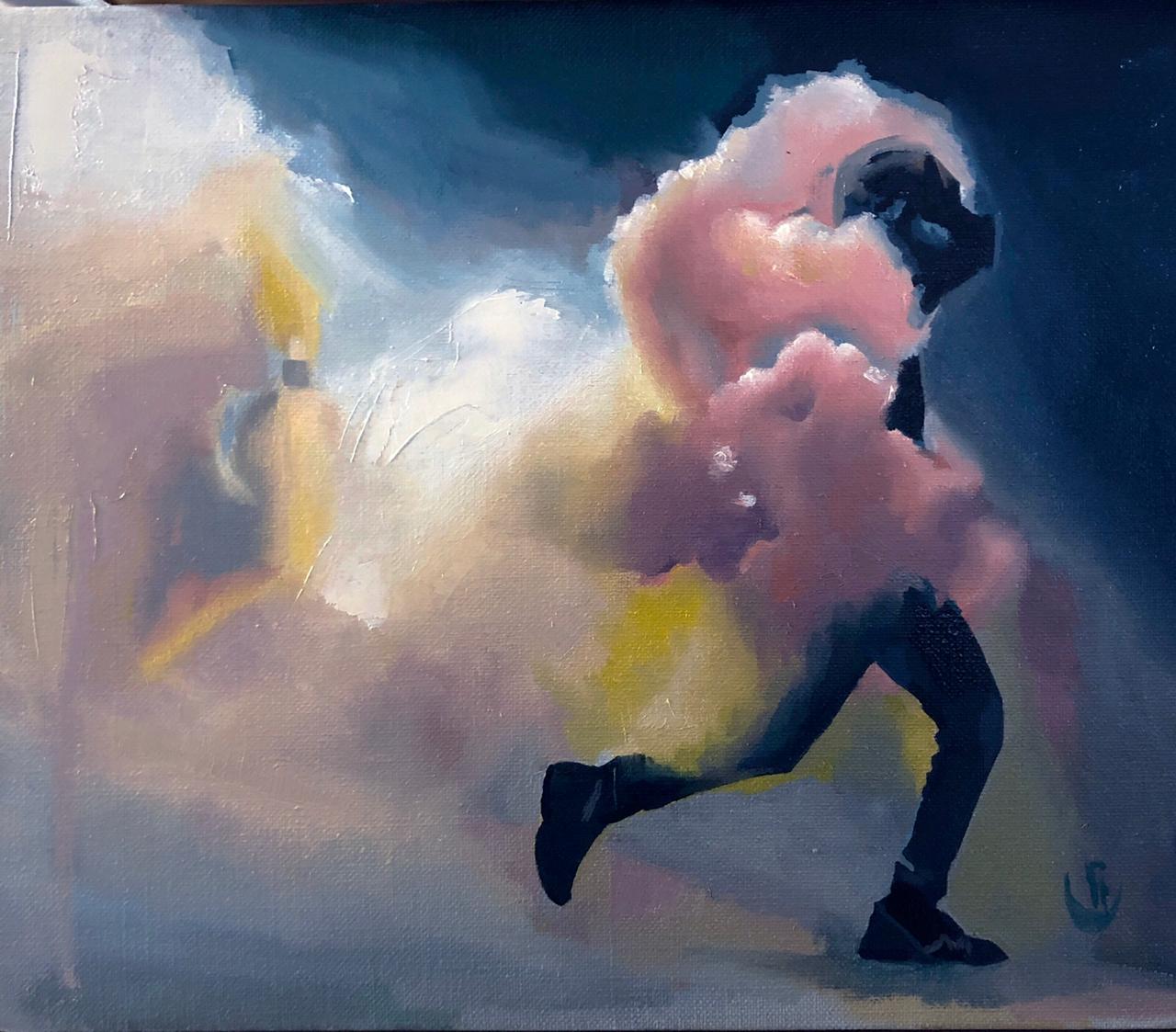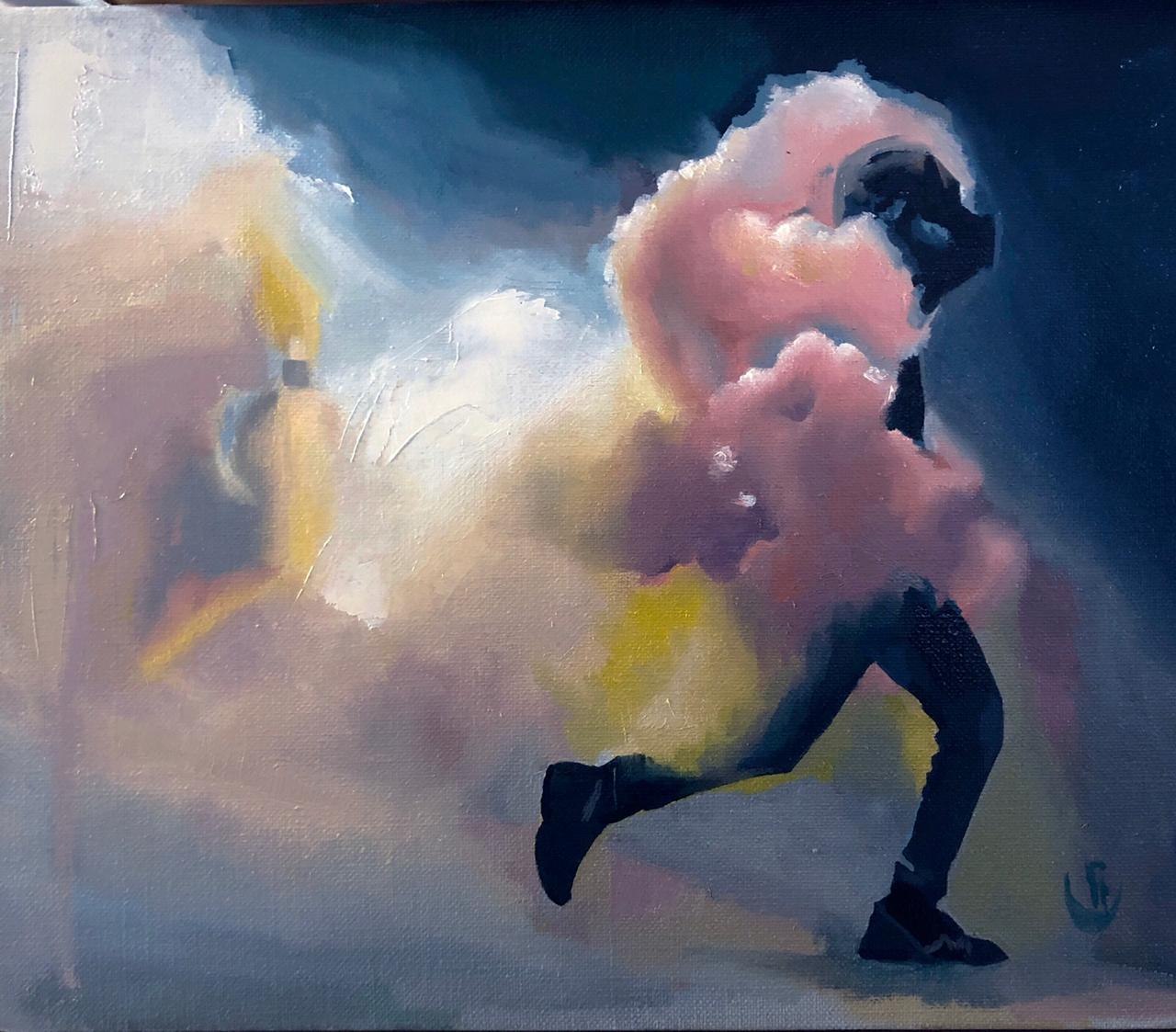 "They always told me, since I was a child, that artists didn't bathe or pay rent… but I do both."
These lines are from the artist – or activist – as he prefers to define himself – Daniel Arzola, a Venezuelan living in Chile. And in that phrase, there is a definition of the artist who ends up being a kind of pariah for Venezuelan society, a hermit who doesn't have a "real" job and, moreover, dies of hunger.
"To be an artist in Venezuela is to starve" was a common saying. However, today, the whole country is starving without being artists. There is nothing artistic about their suffering. The exodus of Venezuelans outside its borders has also brought Venezuelan talent to other places. Venezuelan artists become famous for their art that adorns galleries, or public works, or they go viral on social media. Other Venezuelans see this art through the streets of the cities that have accepted them. They are unaware that behind each colorful stroke hides the Venezuelan tricolor with its seven white stars, the one we were taught to draw since preschool, making a singular arc on the navy blue.
When the art goes away
Emilia Cantor has been an artist from her childhood. She lives in Costa Rica in peace with her art. 
 In her case, the exile was for periods, personal waves, perhaps accidental, unexpected — the art of destiny.
"I left Venezuela twice. The first time was in 2003 after participating in the grand march of 11th April the previous year. I was present at the shooting of Puente Llaguno. I was 22 years old and in charge of the march. That experience and Hugo Chávez's return to power inspired me to study art abroad. I left for seven years. I returned to Venezuela in 2010 after studying art in Florence and working as a teacher during that time. The idea of living in another country was never in my plans. In 2012, precisely during the uncertainty of Chavez' illness and death, I went to Costa Rica to accompany my partner in a work proposal. We thought it would be temporary. As we didn't realize that we would never return to Venezuela, we left our belongings behind."
Everything seemed close in 2012. The crime was a daily occurrence in the life of Emilia and her family. In her own home, they had been victims of several robberies. The stress of feeling like potential victims at all times causes people to think that they should leave for some time, wait for Chavez to die, and everything would improve; they could return.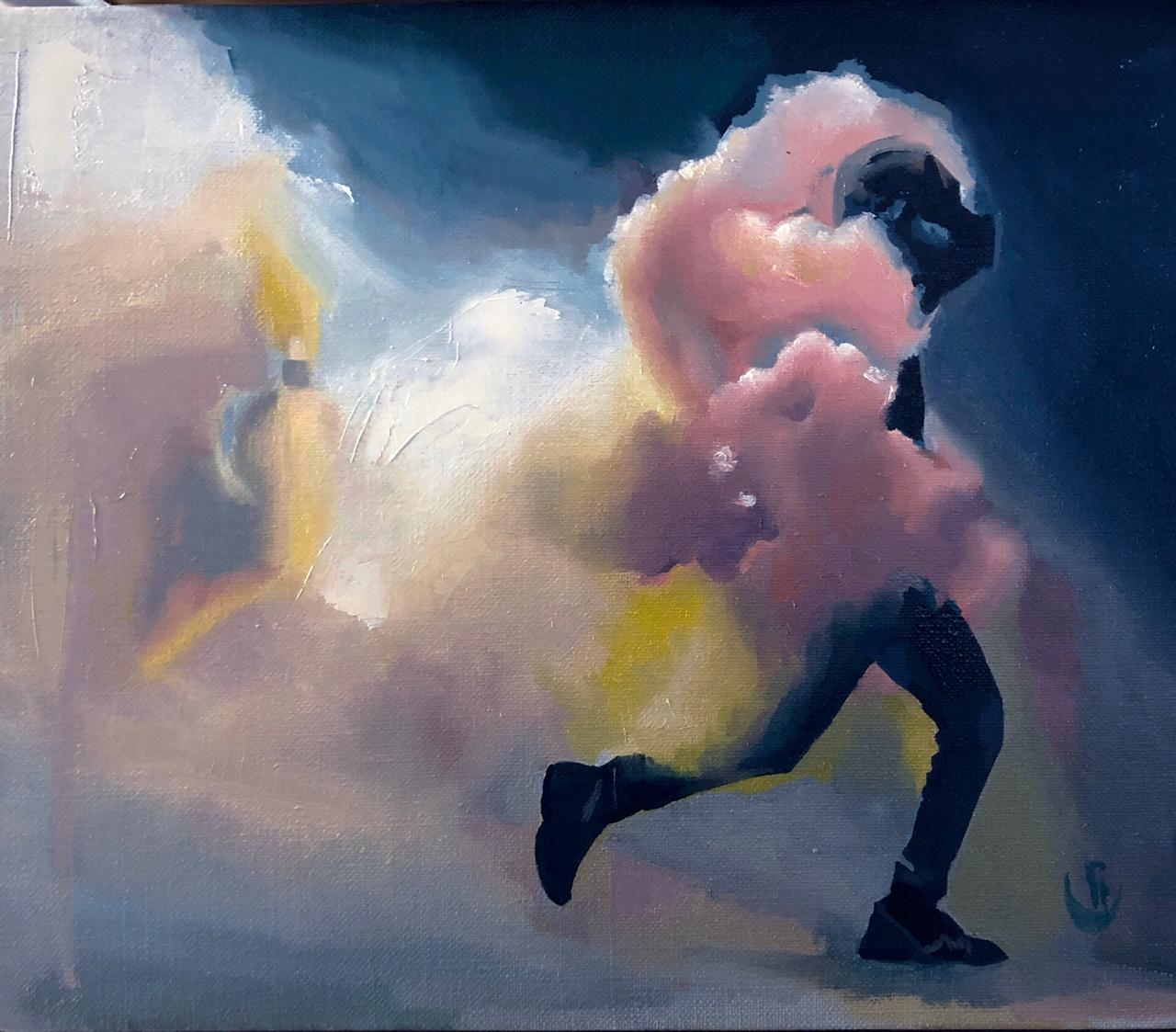 "I thought so. Today I say 'thank goodness we left,'  "she says.
Fifteen years after leaving his native Puerto la Cruz, Leonardo Moleiro settled in Los Angeles. He spent 20 years in the advertising industry as an art director along with dedicating himself to his art and paintings.
While carefully reviewing his work, we feel a sense of belonging, of origin, to the Venezuelan eastern coast. He himself explained it to us, "I believe that the connection between my artwork and my country is in the joy of my colors. Where I come from, there are many colors. The people from the east coast of Venezuela are very cheerful, colorful, spontaneous, and fun. I think it's the influence of the Caribbean Sea."
The traumatic incident of uprooting strikes anyone who leaves, for one reason or another, at some point. For Moleiro it was especially difficult, even before he left. "I had a strong sense of separation with the Venezuelan society, with what it was becoming, what many gambled with, or what they didn't see coming. I isolated myself in my study very often, and it was doing me much harm. I had to go to the psychiatrist because I was exasperated to see how my country was going to shambles, the people were going to marches, and they were entering restaurants to drink and see what they can conspire with the government. I lived that up close and couldn't stand it. I sickened me. I got panic attacks. I felt like I didn't have a space in this society; I had nothing to do there. Thus, I looked for work opportunities outside the country."
Moleiro recounts what any artist, but also any professional in any field, would say in today's Venezuela.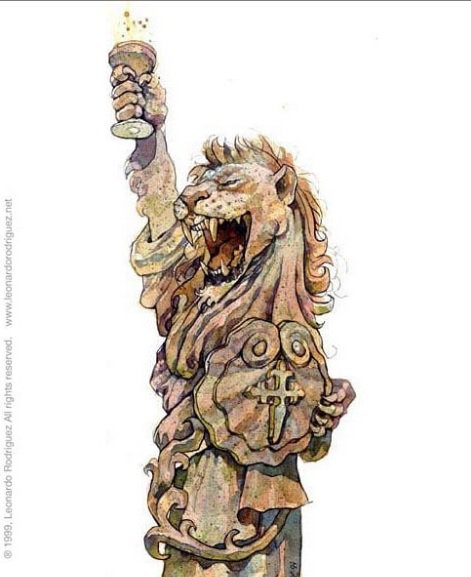 Leonardo Rodriguez lived it from a personal point of view, as he married a Venezuelan of Spanish origin. He left two decades ago and is now in Spain. Basically, he left for love and remembered the tears that accompanied him all the way to the airport. "Even when I saw the huts on the highway, I felt nostalgic," says this renowned Venezuelan artist, who first arrived in France and from there, managed to take his work to Spain and the United States.
Today, thanks to the presence of Venezuelans everywhere, it seems that he manages to organize exhibitions far away in more places than he had ever dreamt of visiting. From participating in (and winning) contests in France to getting to know Carlos Cruz-Diez, to cartoons celebrated in European media and posters requested everywhere, where his name and surname add value.
Escaping is not a joke
Daniel Arzola fled Venezuela in 2015. He felt exhausted, persecuted, and recounts it more as an experience of escape than of migration. "Like many people, I left so that I could survive. I had had a gun pointed to my head to rob me at least four times. The same year, four of my friends were murdered in robberies in a brutal, inhumane way.  I was violently mugged at least once or twice a year. Moreover, when they robbed me, they took things from me that were of no value, because I had nothing that they could steal from me. Like for humiliating me."
Those words could be put on the lips of any migrant Venezuelan. However, something clicked for Arzola with an invitation. "I was offered to participate in the gay pride parade in Amsterdam that year. When they invited me, they told me that all the Venezuelan activists they worked with were either in prison or dead. Within 15 days,  I made the decision and never returned."
Through his activism for the rights of the gay community, Arzola takes the condemnation of the Chavista regime seriously. Today, the world knows his work, 'No soy tu chiste' or 'I am not your joke,' as an artistic cry, one of who demands respect more than tolerance.
"I have always denounced the homophobia of the Venezuelan state. I have denounced Chavismo that used homophobia and transphobia as tools for our degradation. That implied threats via the telephone or social media, and harassment in my neighborhood, which was a Chavista zone. When I decided to leave, I thought now or never, and that's how it was."
Arzola went from having his works at the Chacao Cultural Center to seeing his message translated into English, French, Italian, Chinese, to being part of campaigns against homophobia by Russian, Arab or Chinese associations, to being the most sought-after artist in the demonstrations of gay pride around the world, to the point that his work was the face of this year's Human Rights Concert in Tenerife. He is, at this moment, the most critical emerging Venezuelan artist of these difficult days that Venezuela is living.
That country, your country, my country
So that's where we go back to the root, and Venezuela?
"Wherever I go, people who know I am from Venezuela are left wondering more about the country. I think we need to sell our things better as Mexico has done, for example. Also, I believe that through art, the community of talent and good ideas, we can change the perception that our country is of petroleum, beautiful women, and laid-back people," explains Moleiro. He just installed his paintings in the city of Pittsburgh at the request of the city's municipality.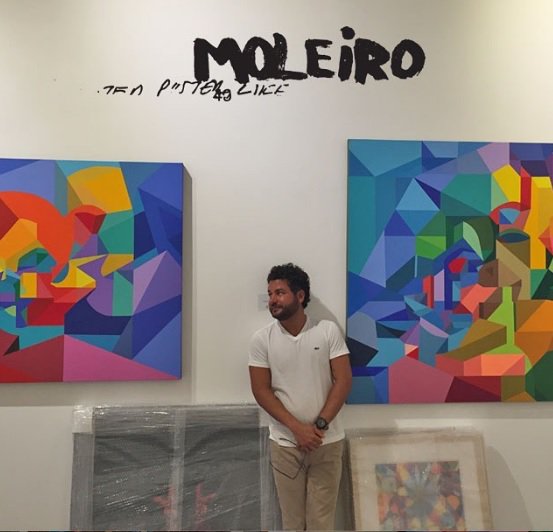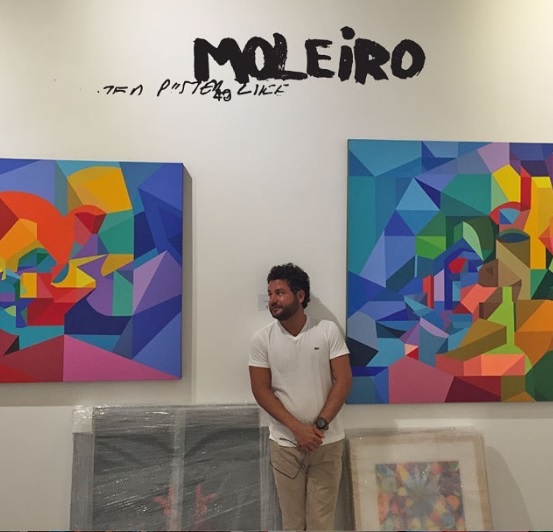 Emilia Cantor decided to dedicate herself to the forgotten ones: the victims of the repression. As a modern heiress of Salas, Michelena, Rojas or Tovar and Tovar, she illustrates in her pieces the street battles, the fallen warriors and the faces of the martyrs that the struggle of all these years has left behind. A battered national tricolor wrapped in tear gas, makes her think about the future, because "if art can't change the country, maybe it will change the future of that country."
"My work is altruistic and not for profit. It mostly comprises faces. Faces of victims of the dictatorship. More than a change, I am honorably illustrating the faces that represented and represent the dictatorial repression. Boys murdered by the resistance and political prisoners are the protagonists of my work. All of them so far have been illustrated with the permission of their families. They are not for sale. My dream is to donate them to a free Venezuela. So that they decorate the walls of some museum or Venezuelan cultural center, so that these stories can be captured, so that future generations know that there was a struggle, sacrifice, and resistance," Cantor suggests and offers, through art and commitment.
The artists share a similar commitment. They all talk about the future of Venezuela and their desire to contribute through artistic expression. Arzola, who has seen the severe problems of homophobia and discrimination in Venezuela, wants the representation of different people to transcend beyond art. "To show the contentious, sensitive and human side through my work, which hopefully manages to transcend me and be part of the diverse sex construction of the country, perhaps a lot to ask, but that is what I do and try to contribute. It's what keeps connecting me with the people of Venezuela who follow my work. Art is also a tool to put something on our side of the scale. I believe that influencing culture and changing culture is the seed for changing reality." 
Leonardo Rodriguez is not sure whether or not change will be through art. "I don't know if art can change anything, but in the general movement of change, art will be a part of that movement. The people who handle the literature, music, the image, will be in that movement. We are outside, but we are part of a herd, of a tribe. They took away our promised land, but we carry it with us. What is in our hands, not to let ourselves be destroyed, we can control it, and they are not going to take it away from us. The rest will be seen", Rodriguez reveals his excitement with the ideas of that change, which is possible through art.
What previous generations of Venezuelan artists failed to see is now possible. There is the illusion of contributing through artistic expression to the construction of a country that was lost. From a country that seldom was for the artists venerated today. Reverón was considered a crazy hermit, Juan Loyola was deemed to be scandalous. From great expatriates such as Soto or Cruz-Diez, or from so many others who are even considered as nationals of the lands where they settled, at different times.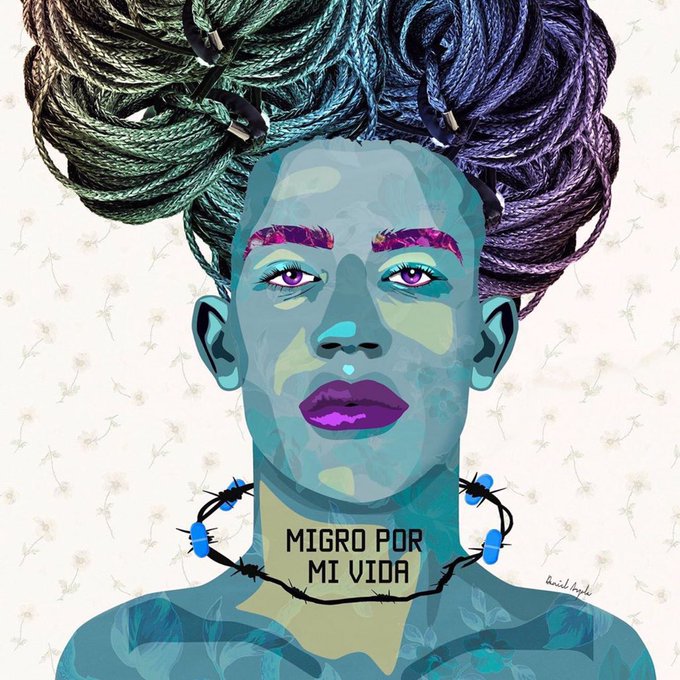 The art of today wants to be a mirror of what a generation expelled from its land has had to live through. And it is so. When a mural in Europe displays a Cross-Diez, when a gay pride march presents 'I am not your joke' by Arzola, when a Frenchman celebrates a caricature of Le Pen made by Rodriguez, or when a Pittsburgh resident admires a public work made by Moleiro. Or when someone asks Emilia Cantor about that smiling young face, she illustrates on canvas, and she sets out to explain what happened to Neomar Lander, Óscar Pérez, or Juan Pablo Pernalete. Or when a Girardot falling in the fields of Carabobo doesn't appear in a thousand strokes. Instead, there is a young man, almost a child, with rudimentary masks and shields, wrapped in smoke, covered with the flag, and throwing a stone at fate. He is anonymous, distant, and empty while many other young people hope to find this destiny by walking, flying, or dreaming.
Our artists continue to express that. Indeed, the country must find its way where it got lost.
Because after all, the country is still there.