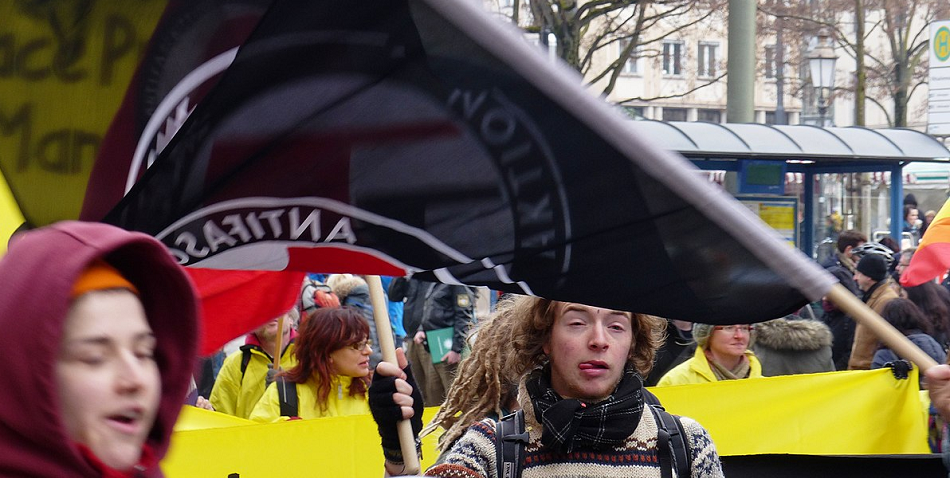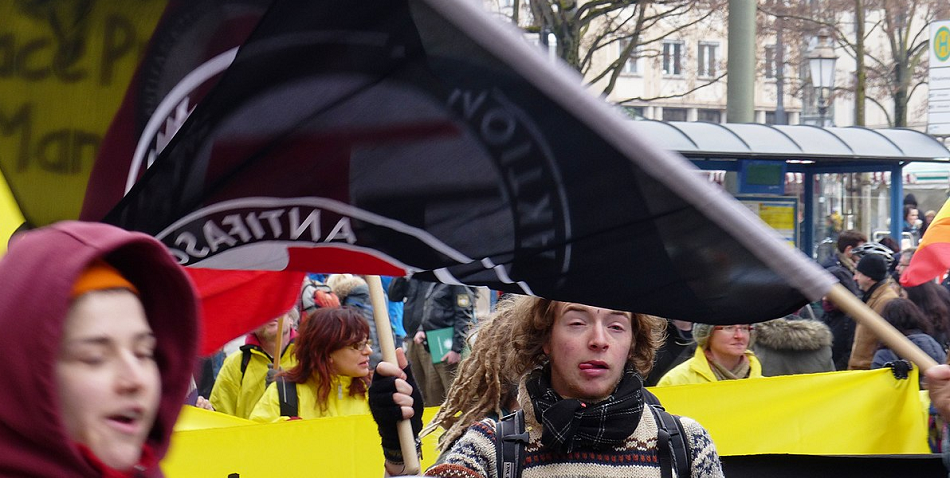 Following an investigation into acts of vandalism, including assaults and physical injuries against the population – mainly police and right-wing activists – during political demonstrations, the German authorities discovered that there was a typical pattern among the suspects: they were left-wing, many were unemployed, and most lived with their parents.
The German daily, Bild, which recorded profiles of 873 suspects investigated by the authorities between 2003 and 2013, revealed this information.
According to the data provided by the Federal Office for the Protection of the Constitution, in a study conducted in 2017,  72% of the detainees were between 18 and 29 years.
"If you aren't left-wing when you are 20, you have no heart; if you aren't right-wing when you are 40, you have no brain."
These figures reflect the quote attributed to both British Prime Minister Winston Churchill and writer Bernard Shaw: "If you aren't left-wing when you are 20, you have no heart; if you aren't right-wing when you are 40, you have no brain."
German statesman Willy Brandt further qualified this statement saying, "One who isn't a communist when young doesn't have a heart; one who is a communist when old doesn't have a brain."
Both versions of the quote suggest that young people believe in the disastrous idea of "social justice," which thinks of interventionism as the solution.
However, as they grow up, gain experience, and above all, start paying taxes, people see that state solutions come at a high cost. Especially, when people have access to what has historically been socialism, they understand the enormous price of "free things": surrendering one's liberty.
"Whoever defends a left-wing totalitarian dictatorship is defending his own grave."
What the aggressors ignore is that in the regimes they seek, social protest doesn't exist and people like then, in fact, end up in dungeons.
The writer Reinaldo Arenas could publish only one book in Cuba. After several arrests, he had to go into exile, where he published his other works. Arenas criticized how left-wing writers benefited from the freedom of speech in capitalist countries, "enjoying all the advantages of democracy." He also pointed out the profitability of criticizing the system. It is unthinkable that anyone could criticize the regime in Cuba without ending up behind bars, in exile, or shot in the days of the revolution.
Besides his work as a writer, Arenas faced persecution as a gay man. He was one of the many victims of forced labor camps where, under the slogan, "work will make you men," Che Guevara wanted to "rectify" both gay and religious people who were not considered fit for the armed revolution.
Disavowing responsibility strengthens the vote for the left
To uphold these ideals despite the overwhelming evidence of their failure, 21st-century socialism "deified" the idols of the past. Today, despite his history of repressing gay people, the face of Che Guevara appears in LGBT pride marches.
It doesn't matter what happened; it matters what meaning they give it.
According to clinical psychologist Dr. Jordan Peterson, who has a bachelor's degree in political science, a prominent feature among left-wing voters is the externalization of responsibility.
It is dangerous and potentially fatal because a person who does not recognize their own faults leans towards totalitarian positions. Instead of leading by example, these people want others to do what they themselves are unable to accomplish; just as they excuse their heroes to absolve their ideology.
"Clean your room," Peterson tells young people suggesting that they should hold themselves responsible for their actions. He also advises that before correcting the "ills" of society, it is paramount that people rectify their own conduct.
In the economy, these left-wing activists are not capable of creating, producing wealth, and generating employment. Therefore, they demand that the state do so and take money from whoever is necessary to achieve its ends.
Mothers drag their children out of protests
In the American continent, there have been iconic cases where this phenomenon of young people demanding socialism was documented, and it was their mothers who took them out of the protests.
Another mother kicked her masked son out of a protest near the nation's capital.
It is important to emphasize that not every protest is of the same nature, and freedom of expression allows them to exist. What the German study alludes to are demonstrations that cause destruction and attacks:
The opposite of what happens, for example, in Venezuela, where tanks run over civilians.
What distinguishes these protests are their demands and the methods of organization. While demanding state intervention, the demonstrators opt for vandalism and violence.
VIDEO: Angry mom beats son suspected of rioting in Baltimore …
Baltimore mom's son: I'm gonna do better pic.twitter.com/VT40x7oB6t

— GymBunsenBurner (@MeetTheTaskFast) October 14, 2015
On the other hand, in the marches asking for liberty and an end to authoritarianism, the regime that defends those who wreak havoc in free countries exercises the same kind of violence on peaceful protestors.