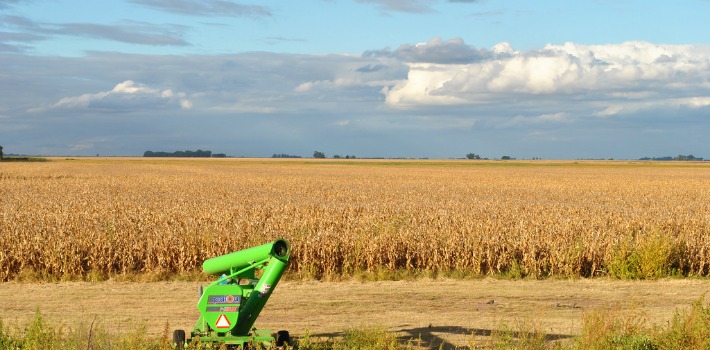 EspañolArgentina used to be the world's granary. Up until World War I, Argentina's per capita income was higher than the United States'. Its grains and meat exports made up 7 percent of world trade, and its GDP represented half of Latin America.
However, increasing government regulations and taxes in the 20th and early 21st centuries killed the South American nation's most famous industry.
Now that recently elected President Mauricio Macri revealed on December 15 that he would abolish tariffs on all agricultural exports except for soybeans, which will continue to be taxed at 30 percent, hope is growing among farmers again.
PanAm Post sat down with Marcelo Hilario Rojas Panelo, a veterinarian, agribusiness consultant from the Buenos Aires province, and delegate at the Argentinean Rural Society.
How are farmers taking Maurico Macri's announcement?
People have a different kind of expectations now. They are happy because he made good on his promise, and that is going to get hopes up. There are some other things that cannot be fixed overnight.
We need to open our meat markets again for real, so we can recover lost ground. All [tariffs] went to zero, except for soy beans that went from 35 to 30 percent. But it will eventually get to zero as well, in several 5 percent cuts.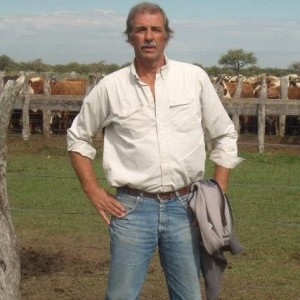 How long before cattle markets take off again?

The livestock industry is not like agriculture. Ranchers need at least three years to reactivate their processes, but they have already started because they were expecting something like this.
Cattle prices have gone up already, which means people are investing on livestock again. In two or three years we are going to see the results.
What consequences can we expect from these new policies?
Argentina could go back to exporting it historical average of 20 percent of meat production. With the Kirchner administration, we plummeted to 6-7 percent. A disaster.
Perhaps we should get used to not relying on beef so much and start consuming other kinds of meat. We should begin exporting what we have and other countries want: the more expensive meat cuts that one eats in Argentinean restaurants.
Uruguayans, for instance, increased exports of meat cuts that the world wanted, and they began eating the cheaper cuts. The expensive meat cuts should subsidize the cheapest ones.
Would these new policies result in crop rotation?
Absolutely. For wheat it's too late because the harvest is in a couple of days, so that will happen in the next season. Corn, although tardy, has been sown because the price expectations have changed.
A missing element in the equation is the new US dollar price, when the government lifts currency controls and the markets sets the real price, not the AR$6 that we get for each dollar.
Just six pesos?
The official exchange rate is AR$9.20. After 35 percent in tariffs, you get a dollar rate worth AR$6. That is what the farmer gets for his crops, while he must buy many supplies such as machinery at the informal rate of AR$14 per dollar. It's madness. All that must change.
What other measure should Macri take to improve agriculture?
There's a lot to be done. Adjust the dollar rate, lift capital controls, get farmers to sell what they have stored and begin sowing. If farmers envision good times ahead, they will invest everything they have.
We need more infrastructure: roads, trains, highways, especially for people who are far from ports. They basically have no profits after transportation costs.
Don't forget that farmers, just like any other industry in Argentina, pay income tax. Macri said yesterday that they will pay more income taxes.
So with tariffs above 35 percent, farmers ended up paying taxes on 65 percent of their profits.
[adrotate group="8″]
Why is a switch to income taxes positive?

The benefit is that the income tax goes to all provinces, it is distributed across the country.
With tariffs, in the previous administration, the money didn't even go through Congress.
That means that the Kirchner administration arbitrarily spent the tariffs it collected

Exactly.
What happened with farmers who refused to sell their crops? Will they continue to do it?
Keeping crops stores [was a measure] to fight inflation. What they did was to sell gradually what they needed. What would they have done otherwise with all that money? Nothing.
So the farmer had a lot of money in his hands but no place to invest. If he kept the produce stored instead, inflation didn't eat profits away.
It was not a measure against the Kirchner administration, but a way of preserving value.