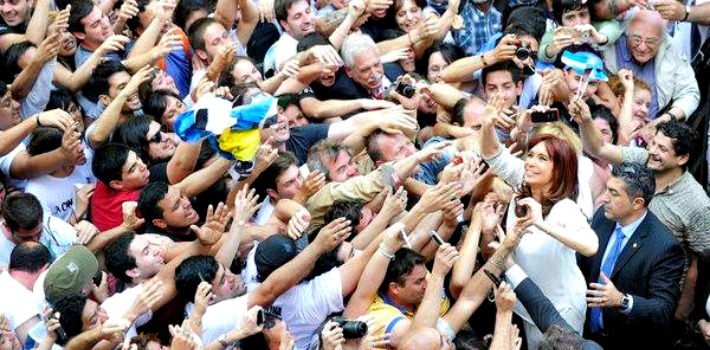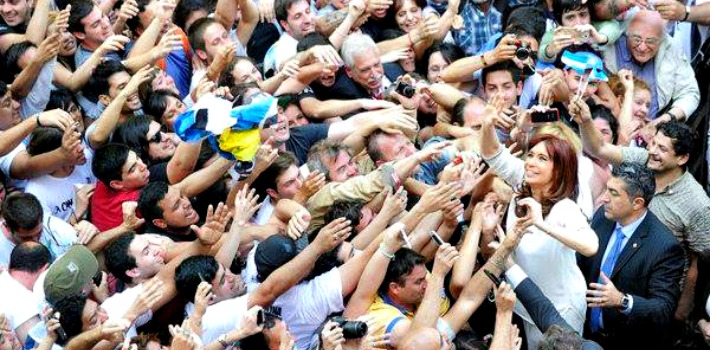 EspañolCristina Fernández de Kirchner is 27 days away of becoming Argentina's next ex-president. During the 12 years of Kirchner rule — first with Nestor Kirchner's presidency, then his wife's — the Argentinean public sector grew steadily.
According to a report prepared jointly by the Council of Economic Sciences of the City of Buenos Aires and the Argentine Institute of Fiscal Analysis (IARAF), public spending in relation to GDP has increased by 88 percent since 2004.
Public spending, concludes the report, amounts to 32.7 percent of GDP in 2014 compared to 17.4 percent 10 years ago.
But how did the Kirchner administrations obtain the resources to spend so much more government money than their predecessors? The 18 page-report states that they raised federal taxes in order to increase public spending to the degree that they did.
"In 2015, we should expect government intervention in the economy to continue climbing to record levels, especially towards the end of the year," the report states.
Also, only 11 percent of the government's expenditures went to public works. The rest was spent mostly on social-security programs and salaries paid to state employees.
The report highlights the fact that most of this spending is "rigid," which means that it restricts future economic policy, particularly since government spending has exceeded income, and, as a result, there is now a considerable fiscal deficit.
This year, the Argentinean state might hope to obtain revenues of around 32.6 percent of GDP, compared to 37.8 percent of GDP in projected spending. In other words, there will be a fiscal imbalance of at least 5 percent of Argentinean GDP.
"Despite the financial assistance given to the Treasury of the Central Bank and Social Security, the total revenues failed to match the expenses" for the fifth time since 2009.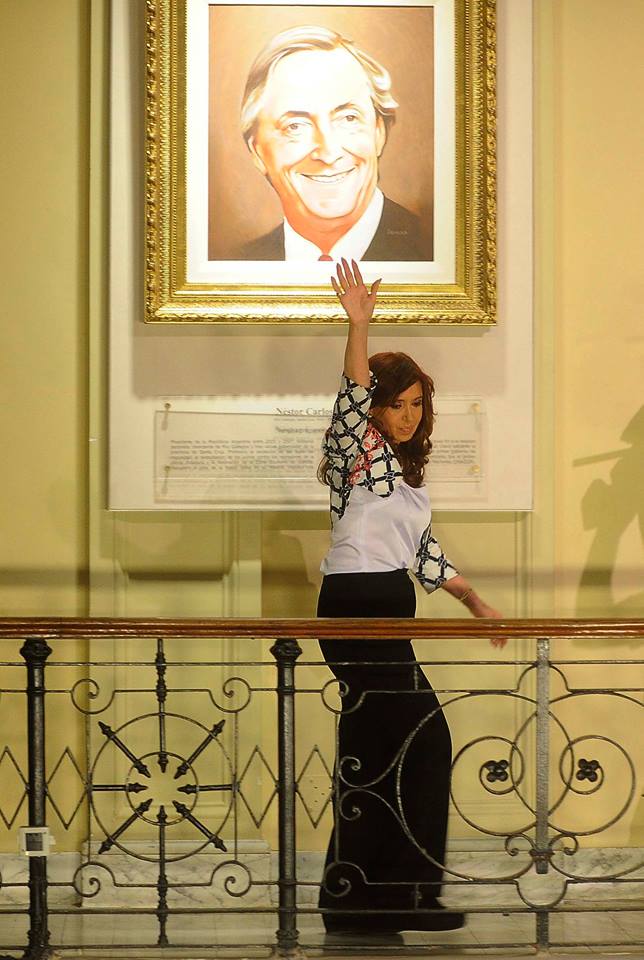 There is now a need for more resources, so that it is "difficult to sustain current levels of spending without generating negative conditions for stability and economic activity."
Furthermore, the document states that the government's measures, due to their inflexible nature, will make it difficult to carry out any kind of tax reform leading to a reduction in spending.
Limit Government Functions
Argentinean economist Gustavo Lazzari tells the PanAm Post that the solution is not to simply reduce the spending, since this constitutes a "temporary solution" which he compares to mowing the lawn: "It will grow again eventually," he says.
For Lazzari, the next president must eliminate several public entities that do not carry out vital government functions.
He says that it's not even necessary to fire public employees. "It's better to have an excess of employees in hospitals than public employees placing obstacles before private activity."
He added that Argentina's next president will not be able to hire as many employees as the current government has done. He will have the duty of encouraging private employment.
"The next administration will not be able to finance itself with more taxes. Nor will it be able to borrow money abroad." He concluded that, "if the next government decides to finance itself by printing money, we will see even more inflation."