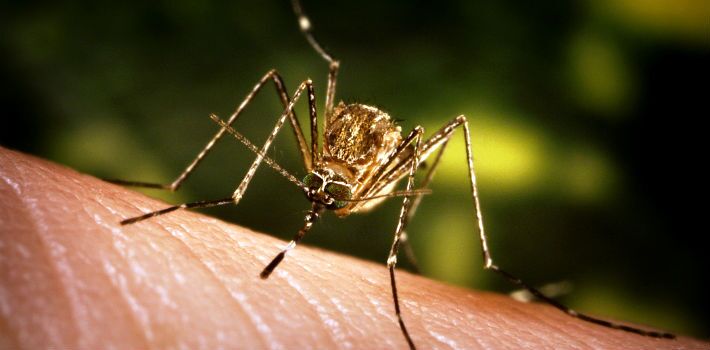 Three young men from Puerto Rico are now infected with malaria, as confirmed by Secretary of Health Ana Rius on Sunday, July 19. Although all are residents of the US territory, they came into contact with the disease while celebrating their graduation with a trip alongside classmates to the Dominican Republic.
The students traveled to Punta Cana in the first week of July, but their symptoms began to appear two weeks later, once back in Puerto Rico. At first, physicians diagnosed five of the travelers with symptoms of malaria, but only three were subsequently confirmed.
As they presented their symptoms, the students were admitted to the hospital, where the three remain.
Rius did not on elaborate where the students were from or name any schools, but she did say that they were "young, under the age of 21 and older than 15.… [and that] the Health Department has begun the process of monitoring these schools."
Rius stated that this is an exceptional case, that it is rare for people in Puerto Rico to be infected with this disease. Nor is there any considerable record of mosquitoes detected as carrying malaria.
"Here for many years that strain was almost eradicated; one never says 100 percent; you can never say in science that it is 0 percent, but there are few, very few cases," she added.
Malaria is a disease transmitted to humans by mosquito bites, and the most typical symptoms include fever, fatigue, vomiting, and headaches. In severe cases, it can also cause yellow skin, seizures, coma, and even death.
The person infected with the disease, who is diagnosed by a blood test, usually begins to feel the symptoms between 10 and 15 days after being bitten.
The World Health Organization (WHO) reports that deaths due to malaria have considerably decreased since 2000. In the world, between 2000 and 2013, the rate of people dying at the hands of malaria infections dropped by an estimated 47 percent.
Also, the 2014 report on malaria stated that 90 percent of the world's deaths from malaria happen in Africa. In particular, this disease is a problem in developing countries with warm climates. In 2013, the WHO estimated that 584,000 people died from malaria.
The US National Library of Medicine states that although Malaria is a serious disease and a major cause of death worldwide, it is almost wiped out in the United States.
Secretary Rius thus recommended that everyone traveling to Punta Cana visit a doctor before the trip, "that includes taking medicines derived from quinine and doxycycline."
Other ways to prevent malaria include wearing insect repellent, covering up, and sleeping under mosquito netting.
Any amplification of medical fears would come hardly come at a worse time for Puerto Rico, since Governor Alejandro García Padilla says the island is bankrupt and unable to pay its US$72 billion debt.
Puerto Rico faces $5.4 billion of bond payments over the next 12 months

— Bloomberg (@business) July 21, 2015
Some Puerto Rican leaders have requested official bankruptcy from President Barack Obama, but that requires approval from the US Congress. There does not appear to be momentum for that, and mixed messages from García Padilla's administration have upped the pressure for austerity measures.
In a meeting held in Manhattan on Monday, July 13, Melba Acosta, a financial adviser for Puerto Rico, asked creditors to be patient, while they come up with a plan to tackle the current situation.