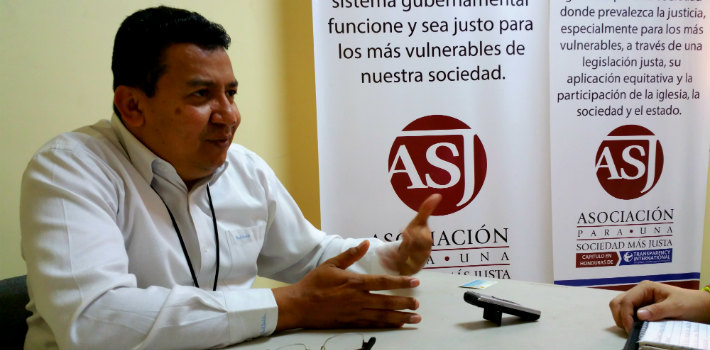 EspañolWithout a doubt, the corruption scheme unearthed at the Honduran Social Security Institute (IHSS) has unleashed one of the greatest scandals in the nation's politics of late. Prosecutors have linked AstroPharma, a firm allegedly owned by the family of Congressional Vice-President and ruling National Party bigwig Lena Gutiérrez, to medications of dubious quality at the IHSS, sold at inflated prices.
The Honduran chapter of Transparency International, the Association for a Fairer Society (ASJ), courageously pointed to apparent inconsistencies in statements by Lena Gutiérrez, who attempted to distance herself from Astropharma.
On July 3, just days after the Honduran Supreme Court issued an arrest warrant for Gutiérrez, the designated judge granted her and three family members house arrest, apparently in violation of the country's criminal code.
Carlos Hernández, director of ASJ, spoke with the PanAm Post regarding the scandal that is shaking the nation.
What triggered the investigations into Astropharma?
Five years ago, we decided to investigate [the provision of] pharmaceuticals in the country because we heard many rumors of corruption. We conducted a preliminary investigation and found several inconsistencies. This company [Astropharma] stood out because the vice president of Congress was one of the owners, so we filed a complaint with the findings. Throughout the years we have strengthened this investigation and conducted others that have contributed evidence that finally lead to the Public Prosecutor's Office's indictments.
What other probes are under way?
We are investigating other firms [that sell medicine to the state]. We have been able to work out their strategies and how they operate by creating shell companies to become contractors of the IHSS and Health Ministry, a market that according to our estimations is worth 2 billion Ls. (US$900,000). We have submitted our findings to the Prosecutor's Office, and we expect that more indictments will be issued in the coming weeks.
Besides the VP of Congress and her family, are any other public officials involved?
Yes. The investigations point to other officials. Some are former officials but hold high positions in their parties. There are businessmen as well. We defined what we have found as irregularities, but the Prosecutor's Office is the entity in charge of determining the responsibilities and whether a crime was committed.
Do you think the case against the Gutiérrez family was not strong enough, and that's why she only got a house arrest?
No. We believe it was a strategy by the Prosecutor's Office to protect the case.… We are in a position to say they have much more evidence on the family.
However, the measure is still surprising. In the Astropharma case, five were charged with prevarication, and Honduran law does not allow the granting of alternative measures to people accused of this kind of crime, so the ruling by the designated judge [the head of the Supreme Court] does surprise us.
We support the Prosecutor's Office's appeal against his decision, and we hope that if the judge acted outside the boundaries of the law, that measures will be taken against him for not enforcing it.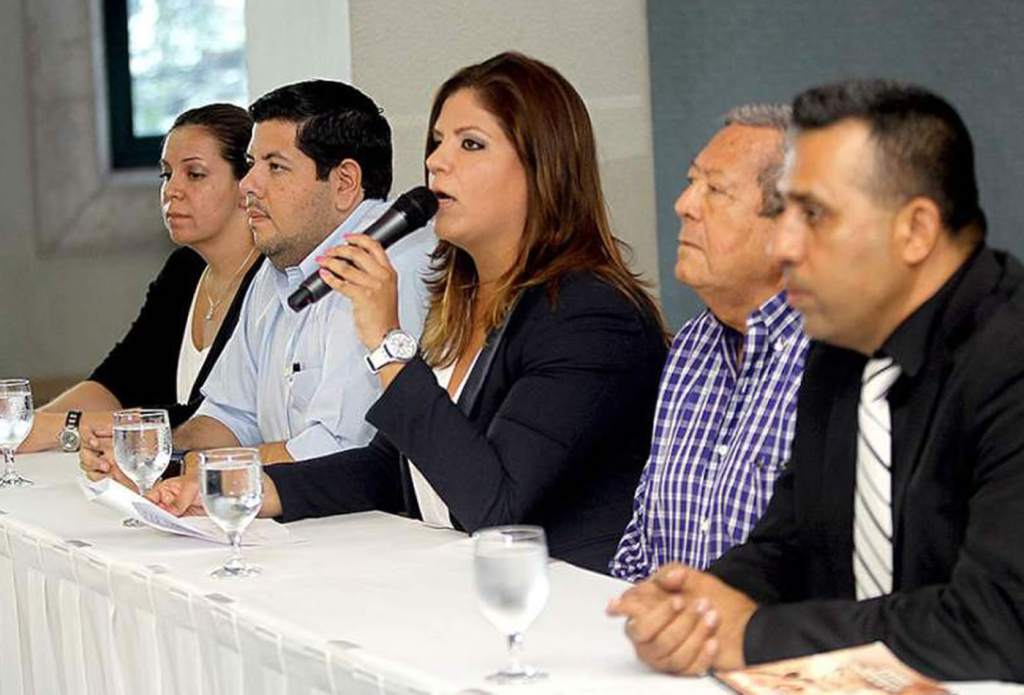 What is the precedent set by the judge in the Astropharma case?
This is why we hope Prosecutor's Office does something about this decision and the judge. He must leave the case, because he shouldn't be handling it.
The problem is that similar cases were handled differently at the same time. For example, Shukri Kafie was sent to prison pending trial, even though he was accused of an offense with a nine-year maximum sentence. However, in the case of the Gutiérrez family, they had three offenses — Lena had four — that call for a maximum sentence of 21 to 24 years, and yet they were set free. Apparently the legal system depends on who is being charged.
This is why we believe the Prosecutor's Office should stand its ground.
Have you been under any sort of pressure, now that the investigation has gone public?
Plenty of pressure, since many public and private interests are at stake. However, I think it's part of our effort as a watchdog organization. We look into several complaints and we try to be as objective as possible. More than making public denunciations, we strive to decrease corruption and impunity, which have been tremendously detrimental to the country.
These people acted in complete without restraint, since they were confident that the current system would not hold them accountable. Now they are frightened and nervous.
What about the findings surprised you the most?
The sad part is finding out practices that directly affect the poor who use the public health system. We're not talking about medication not being available for them, but rather providing them with poor-quality medications — on purpose. It's about medications that require 100 mg of a certain substance, and some perverse mind decided to include just 10 mg. On the other hand, it's also about greedy people who are already well-off, and yet they have an insatiable thirst to keep looting public funds.
Do you think the scandal and social pressure have already effected change at the Prosecutor's Office?
I think there is higher awareness; there's a better effort, on the part of operations, to have more capable prosecutors. Lots remains to be done, but [the Prosecutor's Office] must be reinforced.
For example, up until a few months ago, corruption schemes were investigated by those who investigate petty crimes. Corruption crimes have become more technical, so prosecutors require expertise they didn't  have. Now there's a Financial Analysis Unit being built up, and that's where we think international aid is necessary.
Has the worst already come out, or is there still more?
There's plenty more. We have given the Prosecutor's Office over a hundred documented complaints. There are still big cases [waiting to come out]. It requires a lot of technical expertise, and we have invested a lot in bringing analysts that can aid the prosecutors. But even though the will to investigate might be there, there aren't enough resources.
Some sectors want the investigations to focus on a certain political party, but isn't the whole political class involved?
Corruption runs across all colors and ideologies. Our investigation spanned over 10 years, three different administrations. Yet we have found the same practices.
There were large purchases during Manuel Zelaya's administration that never entered the system, as well as during Ricardo Maduro's and Porfirio Lobo's. The current administration has received the largest blow, but in general the political class is mean-spirited and noxious.
Politicians must redeem themselves with the people, since political parties are important to democracy. Even new parties have copied these practices. Corruption is not the result of a four-year government, but rather of 30 years of a certain system. Honduran democracy has always had this flaw.