EspañolThe results of Chile's elections have not overturned Wall Street's perception of the country's economy. That is according to Mauricio Rodríguez Kogan, a business journalist in the Chilean newspaper, La Tercera. He also does not believe deep political changes after Bachelet's victory are a serious possibility.
The director of Moody's Analytics, Alfredo Coutiño, has also come out in support of that position, stating that both candidates were presented as positive figures for the financial industry: Bachelet has previously been the head of state and demonstrated that she knew how to run a country, and Matthei would have followed the same path as the current, Piñera administration, had she been elected.
Kogan interviewed Coutiño, along with five other experts in the financial industry, and they all suggested that some policies proposed by Bachelet would generate market uncertainty: the tax reform, the proposal for a state pension system (SPS), the creation of a new constitution, and the halt on benefits for foreign direct investment (FDI). These proposals, under the banner of social equality, were the core of Bachelet's campaign. However, the executive director of JP Morgan, Vladimir Werning, says "the urge to address this issue wasn't imposed by the left coalition, on the contrary, it comes from a social demand that would have pushed any political party to address it."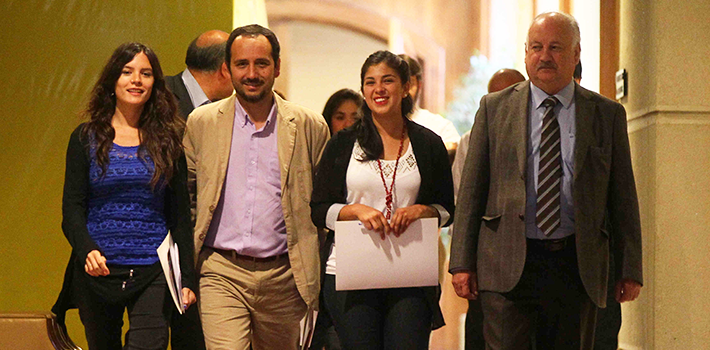 Alonso Cervera, a representative from Credit Suisse, noted the limited impact, given the context: "Uncertainty may be accruing, but at very low levels, and this is because Chile is very stable. This rise isn't radical or extraordinary: deep in the sea when the water is calm, a tide may rise, but it's not necessarily a tsunami."
On the other hand, Luis Arcentales from Morgan Stanley said "the uncertainty regarding these new policies may affect the confidence that businesses and households have with the country's economy; higher taxes could slow down consumption growth and decrease investment; also, companies may raise their costs in order to comply with new regulations."
Francisco Klapp, director of the Economics Program for the Freedom and Development Foundation — an independent research center in Santiago — spoke directly with the PanAm Post about the results from last Sunday's election. To a large degree, he said, these were expected. The progressive candidate's victory, and these expectations for change, had already had an impact on the market, well before it happened.
Klapp also stated that the tax reform will certainly take place, since the new president will have the necessary quorum in both chambers of the Congress to pass that bill. He says this "is already affecting investment rates; expectations play a fundamental role for the market, so projects are put on hold until the picture is clearer. The private sector's expectations have dwindled, and this gives us a lot to think about regarding the impact of this election."
These investors do expect the state to follow a more progressive road with Bachelet's proposals. Werning of JP Morgan stresses that "there will indeed be a turn to the left, if by that we understand the emphasis on budget enlargement and welfare state responsibilities. [However,] all developed economies have a welfare state. The key is to design it in a way that the benefits are broad and long-term oriented, without letting the resources go into the pockets of few groups that may attempt to take over the agenda."
Besides, investors do not expect markets to be destabilized because of these elections. However, uncertainty over who will lead the new president's economic team remains unsettling. According to analysts, it is unlikely that Bachelet will select an economist from the traditional elite, so this raises questions as to what political orientation this new figure in charge will have.
Even if many investors do not appreciate her policies, there is a counteracting consideration with Bachelet. They do value her pragmatic, well-defined approach, with clearly established goals. Cervera of Credit Suisse has said that "her campaign commitments are very punctual, especially the tax reform, with a well articulated objective, which is to finance education plans."
Translated by Marcela Estrada.