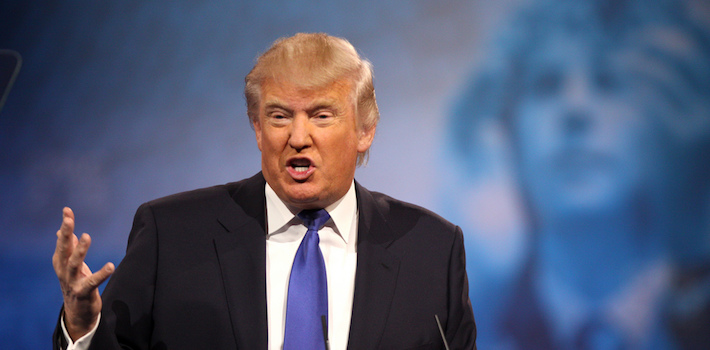 United States Republican presidential nominee Donald Trump announced over Twitter this Sunday that he plans to give a "major speech" about illegal immigration in Arizona this Wednesday.
The announcement came a day after Trump declared he plans to crack down on immigrants who overstay their visas. Lately, Trump has been trying to clarify his views about overhauling the U.S. immigration system.
Last week, Trump said he was planning on "softening" his plan to deport over 11 million immigrants were he to win the election.
It was met with harsh criticism from conservatives who have shown consistent support for Trump and wanted him to stand his ground.
Trump has had strong views about immigration from the start, rallying for strict immigration policies during his campaign.
"I will be making a major speech on ILLEGAL IMMIGRATION on Wednesday in the GREAT state of Arizona. Big crowds, looking for a larger venue," Trump tweeted.
The Republican nominee had postponed an immigration speech that was originally intended to be given this past Thursday in Denver.
In an Iowa speech given on Saturday, Trump declared his intentions to institute a tracking system to ensure that illegal immigrants who overstay their visas are quickly removed, and proposed an e-verify system which would prevent undocumented residents in the U.S. from gaining any type of access to welfare or benefits.
"If we don't enforce visa expiration dates," Trump said, "then we have an open border — it's as simple as that."
The New York-based businessman said if he were elected, his first priority as president would be to deport the thousands of undocumented immigrants who remain in the United States despite having committed crimes.
"These international gangs and cartels will be a thing of the past," he said. "Their reign of terror will be over. In this task, we will err on the side of protecting the American people — we will use immigration law to prevent crimes, and will not wait until some innocent American has been harmed or killed before taking action."
He did not explain how that plan affected undocumented immigrants who have been in the country for decades and have obeyed U.S. laws.
Source: Reuters.