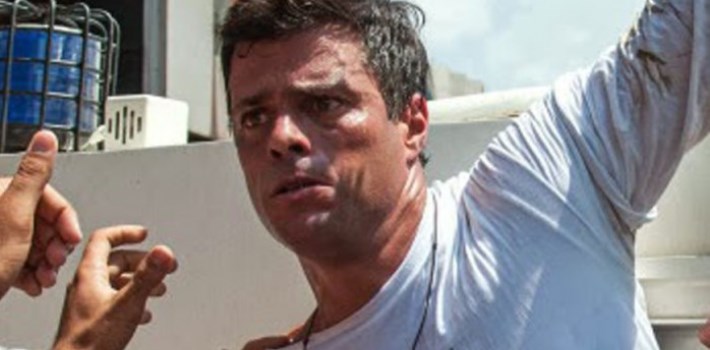 EspañolOpposition Leader and former political prisoner Leopoldo López published a letter this week online calling for all Venezuelans to join the "great taking of Caracas" this Thursday, September 1.
"The dictatorship, desperate for the overwhelming taking of Caracas on September 1, believes that it will stop people from affecting change," he wrote on Twitter. "They believe, from their infinite cowardice and myopia, that they will paralyze people with fear and intimidation. You are wrong!"
López, who is also the party leader and founder of Popular Will, expressed his support for the former Mayor of San Cristobal Daniel Ceballos, who was transferred to the Guarico state prison on Saturday, July 26 along with Warner Jimenez.
A mis hermanos @Daniel_Ceballos, @Warner_Jimenez y a todo @VoluntadPopular hoy les mando más fuerza que nunca! No podrán doblegarnos!

— Leopoldo López (@leopoldolopez) August 29, 2016

"They definitely do not know us. They do not know the people, who feed their courage and determination with a deep love for our country," he wrote.
The opposition leader also shared a video titled, "Let the streets talk about this on September 1!" and asked people to share.
Por favor, vean y compartan este vídeo. ¡Que hable la calle este #1S! https://t.co/j6xRoAK19J

— Leopoldo López (@leopoldolopez) August 29, 2016
Please watch and share this video.  Let the streets talk this #1S!
Source: El Nacional