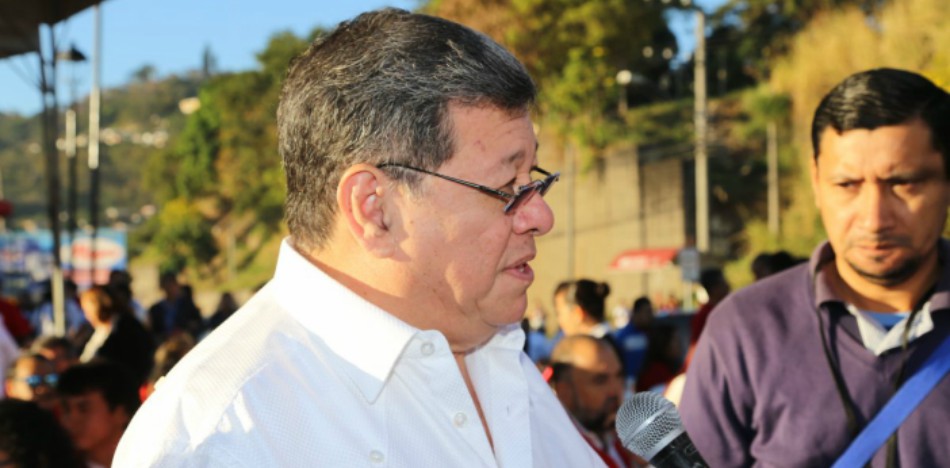 EspañolOne of El Salvador's most prominent officials has been under investigation since 2014, it was recently revealed.
José Luis Merino is the Deputy Investment Minister for El Salvador, and a prominent figure for the country's left-wing party Farabundo Martí National Liberation Front. He's been under investigation for drug trafficking and money laundering for several years, Attorney General Douglas Meléndez confirmed during a press conference.
"We had an opened file in 2014 to investigate several situations which became publicly known regarding Mr. Merino," Meléndez said, but could not provide further details.
Fourteen US congressmen have petitioned the US Treasury Secretary Steven Mnuchin to open an investigation into Merino, arguing that Merino's actions may be a threat to the national security of the United States.
Merino is currently running for a congressional seat, which would keep him in public office until 2021.
Deputy General Secretary and leader of the Liberation Front Norma Guevara made a statement to local press saying that the party strongly supports Merino, and that the accusations against him should be considered slander.
"Those of us who know him, know of his qualities, his dedication to the cause of liberation of this country," she said.
what those (American congressmen) said has nothing to do with reality, with the truth."
She went on to say that the party was not just going to abandon Merino because he was mentioned in a letter from a foreign country.
"As Salvadorans, we must respect ourselves and we should not allow political figures from any other country to intrude in our affairs," she concluded.
Sources: La Prensa Gráfica