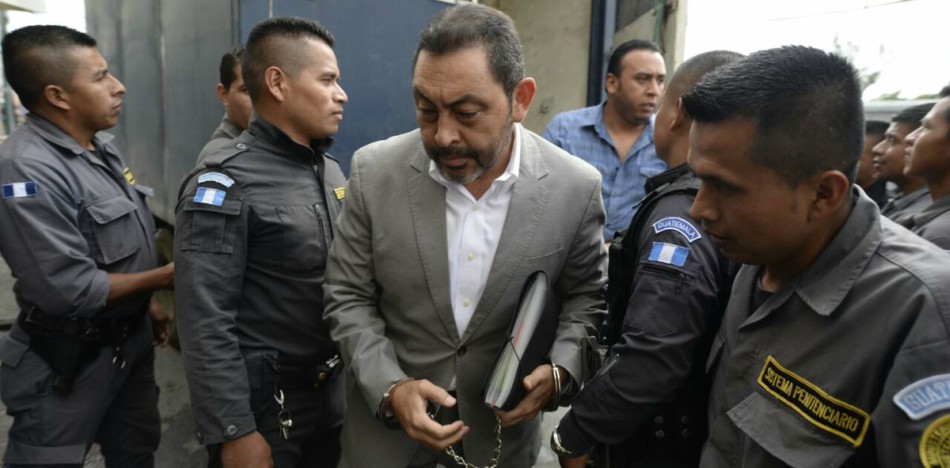 EspañolGuatemala's former Minister of Interior has been accused by the United States of protecting incoming shipments from the Mexican drug cartel Los Zetas.
According to the Prosecutor's Office of both Guatemala and the United States, Mauricio López Bonilla accepted money from organizations dedicated to drug trafficking, including the Los Zetas cartel, between 2010 and 2015.
The former minister used his "influences and authority" to facilitate drug trafficking operations in Guatemala. He reportedly gave them information on police operations and ordered National Civil Police agents to escort shipments of cocaine.
"These acts reduced the activities of the security forces and protected drug traffickers while transporting drugs within and through Guatemala," a report explained, which establishes that he is officially accused of the crime of associating with criminals distributing five kilograms or more of cocaine, and with the knowledge that it would be imported into the United States.
The United States has made an extradition request in addition to the transfer of all "articles, instruments, valuables or documents" useful to the investigation that the former minister had in his possession at the time of his arrest.
López Bonilla was arrested in June 2016 following several corruption accusations. His extradition request was delivered to the Public Ministry of Guatemala last Friday and received yesterday by the country's Supreme Court.
López Bonilla served as the Governor of Guatemala — the capital of the country — between 2012 and 2015 during the administration of Otto Pérez Molina, who is currently in pre-trial detention for several cases of corruption, and Vice President Roxana Baldetti, who has also been summoned by the United States for working with Los Zetas.
López Bonilla received a million dollars for his collaboration and use of his influences, in addition to payments of US $300,000 for preventing drug traffickers from being captured. On another occasion, he was reportedly given US $200,0000 for being an informant to drug traffickers about police activities.
Sources: El País, Prensa Libre