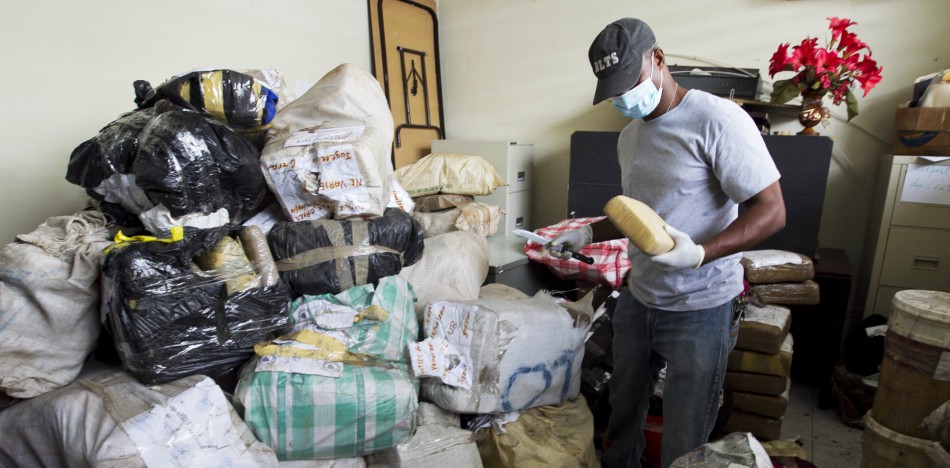 EspañolDrug trafficking in the United States can be tracked back to gangs in El Salvador, known as maras, that make use of money laundering schemes and the deep web to carry out operations, according to new findings by The United Nations Office on Drugs and Crime.
"The networks are used to attract services and suppliers, to finance and connect groups that were previously disconnected, to act in specific places," UNODC Central America and Caribbean Representative Amado Philip de Andrés explained.
Drug Trafficking on the Rise
Central America has served as the "passage to the north" for drugs originating in South America, which is a lucrative business for gangs. Maras have gradually increased their role in drug trafficking since 2014, taking on the responsibility of shipping operations that they were not previously involved in.
"When you have between 200 and 350 additional tons of high purity cocaine — over 70 percent — there is greater confluence between maras and drug dealing intermediaries," De Andrés explained.
The expert also said gangs do not take a percentage from the value of merchandise, but rather apply a fixed payment for each delivery, which actually makes them less money.
The Salvadoran Coast
According to UNODC, 90 percent of cocaine arriving in the United States passes through Central America. The Navy recently seized 840 kilos of cocaine. Drug traffickers noticed the presence of authorities and sent the cargo by boat, but the 21 packages filled with drugs were still intercepted.
According to El Savlador's Head of the Drug Enforcement Division Francisco Gómez, drug trafficking is increasingly taking to the sea, and going further and further off the coast. The immediate destination of drugs trafficked out of El Salvador is Guatemala — apparently all to the same destination or person.
Gómez explained that El Salvador is not a destination for drug trafficking because of the small size of the country, but rather the first stop along a greater route.
Drug trafficking causes other problems in El Salvador, since it also involves some level of violence, in addition to illegal shipping of weapons.
From smugglers to consumers
In the big cities of Central America there are a greater number of young people who are increasingly being linked to drug transport, De Andrés said.
"If we don't avoid it, in the future they will be consumers," he said.
Another major concern involves the violence caused by drug trafficking. Homicide rates in El Salvador, Honduras and Guatemala were, according to official 2015 data, 108, 63.8 and 35 deaths per 100,000 inhabitants — and this has led to greater consumption among traffickers.
Maras in El Salvador are organized into territorial subgroups known as cliques grouping between 25 and 50 gang members. According to De Andrés, there is an urgent need to invest in the fight against gangs, to reduce conditions that give way to the creation of gangs and to recover urban spaces lost to crime.
Only by taking these steps can drug trafficking that starts with cultivators in South America be cut off on its way to the consumers of North America.
Sources: El Diario de Hoy, LPG, La Prensa Gráfica