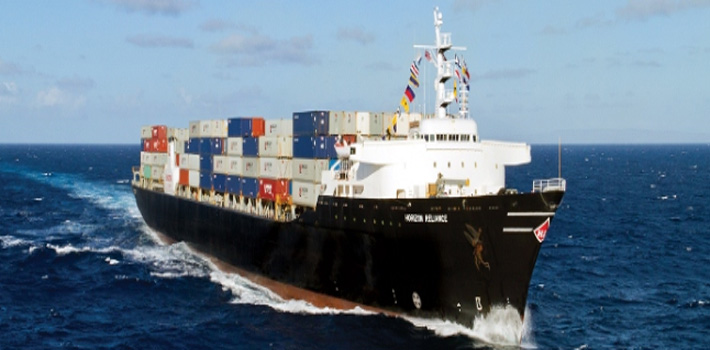 EspañolOn November 11, US shipping company Horizon Lines (HL) announced it will cease all business operations in Puerto Rico. According to a statement released on Tuesday, the economic recession, along with Puerto Rico's high rates of unemployment and emigration, contributed to the company's decision to end a business relationship that dates back to 1958.
Faced with continued financial losses, HL was recently bought out by two other shipping companies. The deal has led to a lawsuit and investigation from the Rosen Law Firm, which suspects HL was sold for an amount that does not represent the real value of the company.
Although the company's maritime operations will come to a close by the end of the year, its terminal services in San Juan, Puerto Rico will continue through the first quarter of 2015. HL will spend approximately US$90 million to $100 million to close its operations in Puerto Rico, including payments to employees and other costs associated with the termination of contracts.
"We have a 56-year history in the Puerto Rico trade and truly value the relationships we have established," said Steve Rubin, the president and executive director of the company. In addition to Puerto Rico, Horizon Lines provides shipping services in Hawaii and Alaska.
"Unfortunately, a combination of factors, including uncertain prospects for the Puerto Rican economy, losses over recent years and more expected going forward, aging ships that we cannot afford to continue to maintain or replace, and upcoming large capacity additions by two other carriers has led to this difficult but prudent and necessary decision."
In 2012, the company counted on four ships to supply Puerto Rico, but recently have been left with only two ships that were built in the 1970s and require high maintenance costs.
In a press statement, Rubin thanked his employees, clients, and partners for their business relationships during the company's time operating in Puerto Rico. He stated that, as executive director, he did everything possible to keep the company afloat, but his efforts were ultimately in vain.
Despite efforts to remain competitive, HL suffered significant financial losses in recent years. In addition, approximately 3,000 people emigrate from Puerto Rico each month. This outflow of Puerto Ricans has effectively decreased the market demand for shipping services to the island. According to federal statistics, Puerto Rico currently has a population of approximately 1,142,900 people, a 3.61 percent decrease from 2013.
A Gaither survey of Puerto Ricans looking to move to Florida showed 46 percent want a better standard of living, while 28 percent aim to improve their own personal finances.
HL's exit from the island could potentially hurt employment numbers even more. According to the latest figures, the unemployment rate in Puerto Rico hit 14.1 percent in September. Since August, 7,075 people have stopped working, and compared to the same month in 2013, the number of unemployed increased by 34,640 people.
Puerto Rico Only Part of the Problem
In addition to closing operations in Puerto Rico, HL announced it has entered into a series of agreements and dealings that will result in the sale of the company to two of its competitors: Matson Inc. and Pasha Group. Horizon Lines, however, has denied the decision to sell had anything to do with its decision to cease Puerto Rico operations.
Matson, founded in 1882 and HL's biggest competitor in Hawaii, will take over HL's operations in Alaska for US$69.2 million, at $0.72 per share. Pasha will acquire HL's operations in Hawaii for US$141.5 million. The company plans to use the money to pay its remaining debts when it finally shuts down in Puerto Rico.
Among the many obstacles Horizon Lines faced included the condition of its fleet. The ships are 37 years old and have maintenance costs ranging from $200 million to $1 billion. The fleet, however, is only valued at $215 million, while the company holds a $600 million debt to creditors.
Elisa Vásquez contributed to this article.
Translated by José Niño. Edited by Guillermo Jimenez.