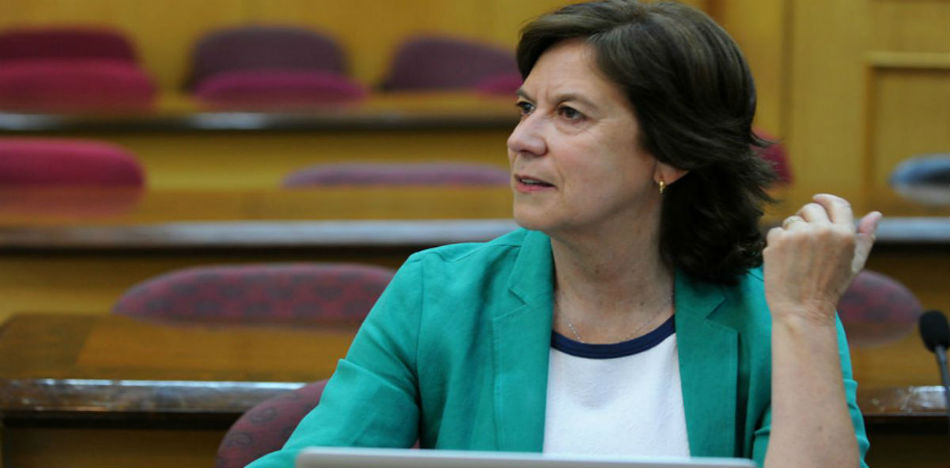 EspañolDaughter of former Chilean President Patricio Aylwin said she was prevented from flying from the Santiago airport to Havana, Cuba this week.
Matiana Aylwin, also a former Minister of Education, said that when she arrived at the counter of Copa Airlines, she was informed there was an entrance prohibition filed by the Cuban government.
The former congresswoman said the purpose of her trip was to receive the Oswaldo Payá Award for the Latin American Network of Youth for Democracy in honor of her father, who died in 2016 and would have been awarded by .
"Please do not bill or send passenger AYLWINOYARZUN / LAURAMARIANAMRS," a message to airline personnel read, "she is not admitted in Cuba. Information issued by Cuban immigration."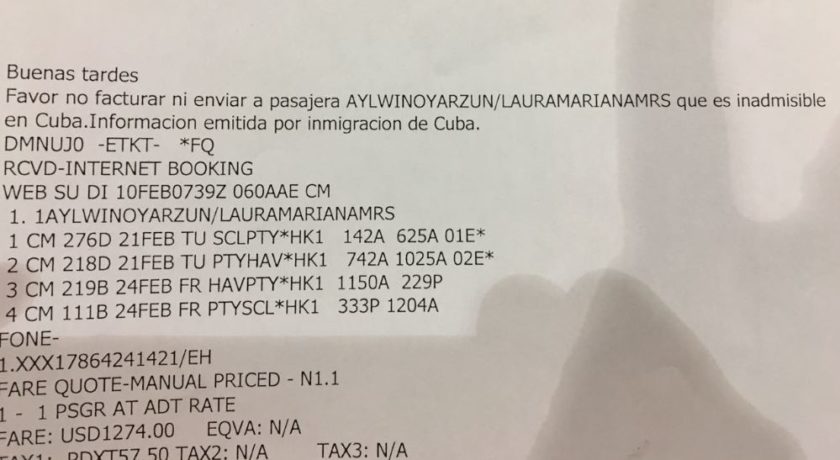 The event was scheduled for Wednesday, February 22 along with Secretary General of the Organization of American States Luis Almagro.
Last week — Rosa Maria Payá, the daughter of Oswaldo Payá, who died in 2012 and was one of Cuba's historical dissidents — tweeted that the Cuban regime was making an effort to stop the ceremony from happening.
@RosaMariaPaya no puedo embarcar a Cuba por prohibición emitida por inmigración de Cuba

— Mariana Aylwin (@maylwino) February 21, 2017
Lo lamento @maylwino Ahora más q nunca tenemos q trabajar para recuperar a nuestra nación secuestrada por una élite nunca elegida por nadie. https://t.co/S33RXUWZ5d

— Rosa María Payá A. (@RosaMariaPaya) February 21, 2017
Leaders and representatives of the Latin American Network of Youth for Democracy in Santiago de Chile arrived on Tuesday morning to Pudahuel airport to express their solidarity for the former congresswoman and in rejection of the measure imposed by the Cuban dictatorship.
Source: La Tercera