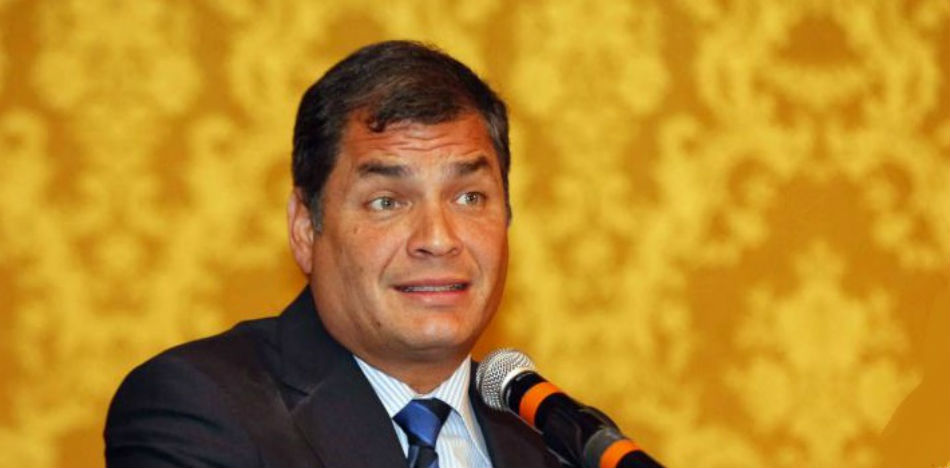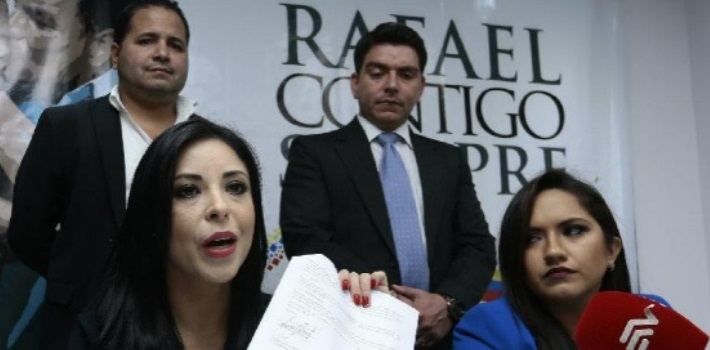 The Nuevo Herald recently interviewed journalist Fernando Villavicencio, who is in hiding after revealing confidential information that uncovered an important network of corruption, through a website called Focus.
After the journalist's information came to light, Rafael Correa asked the Attorney General of Ecuador to investigate him, and soon after an arrest warrant was issued.
Villavicencio notes that "We have uncovered the most serious corruption case in the past ten years, in April 2016. It involves massive corruption in the contracts made for modernizing the state-owned Esmeraldas refinery. A project that began 10 years ago, in 2007, with an estimated cost of USD $187 million, and almost a decade later, has reached a staggering cost of USD $2.2 billion."
According to reports, there are around 20 people who are involved in the scheme. Among them: Carlos Pareja, the former Minister of Hydrocarbons, who has an arrest warrant, but is fugitive in Peru, and Ramiro Luque and Marianela Meza, who are "fugitives in Miami" and were private contractors who are linked to companies such as Odebrecht.
He referred to the two billion dollars that was discovered through wire transfers of small amounts to banks in Panama and other offshore bank accounts of Carlos Pareja and Álex Bravo. He also mentioned that contractors from Ecuador's state oil company Petroecuador were involved.
He called attention to irregularities at the Esmeraldas Refinery, which occurred after the implementation of a discretionary system of direct contracting authorized by Correa in 2007 through an executive decree. The basis of this decree involved Petroecuador implementing a direct contracting process that was intended to eliminate the previous policy of accepting bids from international contractors.
The journalist said that "In Ecuador there is no bidding. All major projects are contracted directly by the authorities. In this case, the central responsibility rests on President Rafael Correa and on the candidate for the vice-presidency Jorge Glas Espinel, who manages strategic natural resource sectors, mainly the petroleum sector."
The lack of bidding was brought to light through Villavicencio's analysis of the approval of said contracts, in which authority ultimately rested with President Correa.
"One of the companies that is seriously involved is Warren Parsons International, a company headquartered in Delaware, that has been involved in inspections at the Esmeraldas refinery, and other refinery projects on Ecuador's Pacific coast. All contracts were awarded with the signature and endorsement of this company, which has signed contracts for more than USD $340,000,000 with the Ecuadorian state. This company committed a very serious error, if you can call it an error, to have outsourced the audit, giving the work to an Ecuadorian company called Azul, owned by one of President Correa's top advisers, Mónica Hernández de Phillips, and her husband William Phillips, an American citizen. Here you have a very serious conflict of interest."
Regarding Galo Chiriboga Zambrano, who is the current Attorney General and was Minister of Hydrocarbons and president of the director of Petroecuador, Villavicencio said that "when corruption was discovered in the contracts for modernizing the Esmeraldas refinery, Galo Chiriboga is not investigating the bigwigs, the sharks, as we call them here. They are going after little fish and do not want to put the big ones in jail, because among them is the current Attorney General, as well as the vice president of the Republic and current candidate for the Vice Presidency, Jorge Glas Espinel, and even President Correa, creator of this system of no-bid contracting."
Villavicencio concluded by stating that "there is no separation of powers in Ecuador. What the Attorney General's office is doing is leaving behind a blanket of impunity to prevent the investigations from reaching the masterminds of the corruption at the highest level of government."
Source: El Nuevo Heraldo