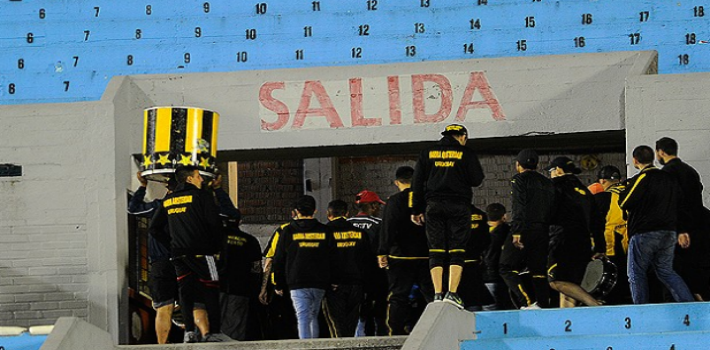 EspañolTwo shots where fired in the bathrooms of the Amsterdam grandstand of Centennial Stadium last week in Uruguay.
A man was reportedly shot in the leg and another in the arm during a game played between Peñarol and Rampla Juniors.
José Luis Otero, a member of the collection of the Uruguayan Football Association (AUG), said that the episode happened at 10 minute mark of the first half. The game was suspended following the gunshots.
Initially, it was expected that the match would continue until the end of the first half. The chief operative of the Republican Guard and members of the security committee of the AUF Rafael Fernandez and Ignacio Alonso ultimately decided to suspend the game with the gunman still in the stadium.
The injured person was transferred to the Clinicas Hospital, officials said.
The member of the Security Commission of the AUF Telias Nelson said he will be preparing a statement with further details. There is another report by referee Christian Ferryra, which is reportedly confidential.
Monday, the reports to the Disciplinary Committee of the AUF will be released and the institution will analyze what security measures need to be taken in the future.

Each club has four days to make a comment on the incident. Within a week, they will hear witnesses, and evaluate the report of the Commission on Security.
So far the only thing officials made clear is there is not enough security in the stadium. Even though security officials said they had followed all protocols, the firearm still entered the stadium without being detected.
This is not the first time an incident such as this one has occurred. The proposal to have security cameras at the stadium is gaining support.
Source: Referi