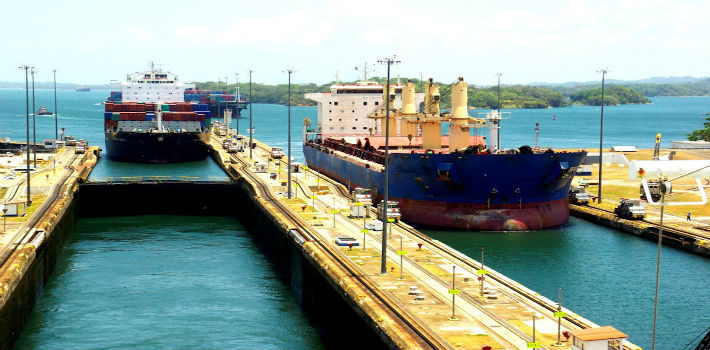 EspañolDespite Panama's growing economy, the Panama Canal will continue functioning at the same rate, which represents six percent of all world trade.
A new, extended route could help strengthen the country's economy in the future, according to President of The College of Economists Olmedo Estrada.
He did an interview with international agency EFE this week, in which he said the canal could result in growth by as much as 5.2 percent for the remainder of the year.
The Comptroller General released figures that show Panama's economy expanded by 4.9 percent during the first six months of the year.
Estrada said he will talk to other countries in the region as well as the US and Europe about the "geopolitical importance" of the Panama Canal. A "Round Table" meeting will be held during which the effects of the Panama Canal will be analyzed in a global context.
The event is organized by the National Association of Economists of Panama, the Institute of Research for Development, Growth and Economics and the International Association of Economists.
The National Institute of Statistics and Census (INEC) of Panama reported that for the first half of the year, Panama Canal revenue was down 8.7 percent. Services in the waterway traffic fell 13.1 percent.
Though the overall burden had increased 24.6 percent during the study period, INEC claimed that Panama's port system decreased 9.2 percent in container movement.
Source: Telemetro