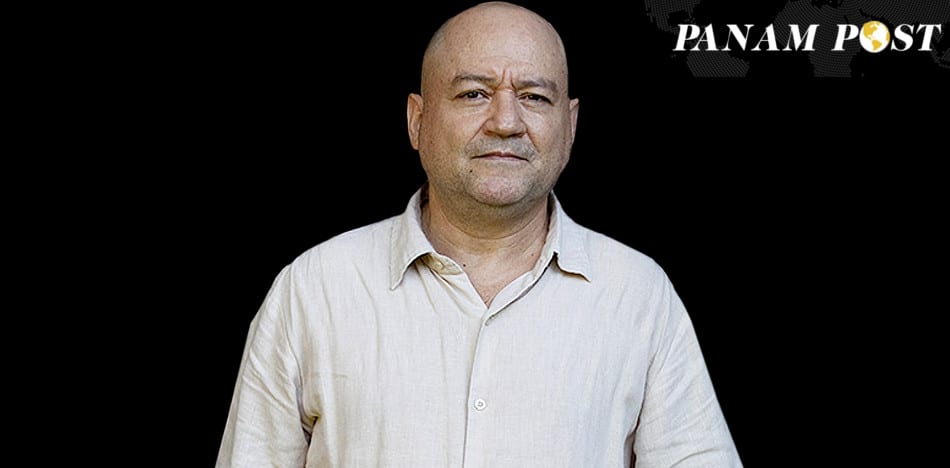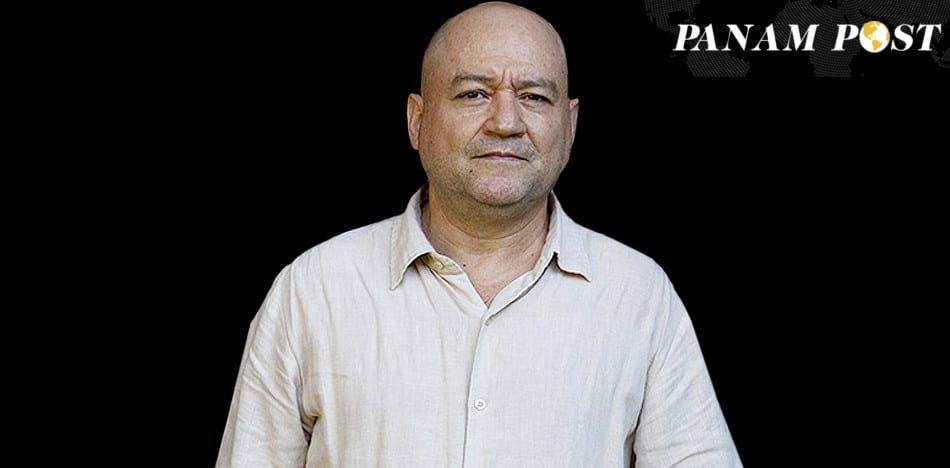 Spanish – In Colombia, everyone knows that FARC guerrillas recruited and raped minors for decades. The reports, the evidence, and the cases are all there. However, because of a pact between FARC and former president Juan Manuel Santos, we Colombians had to see their crimes remain in impunity and the delinquents have now got seats in Congress.
The FARC criminals are free, and several are now making the laws of our country. One of them is "honorable" senator Carlos Antonio Lozada. Lorena Murcia, whom FARC recruited when she was a child and is now an activist with the Rosa Blanca Corporation, recalls that Lozada was known as "tornillo" (screw) or screw because he raped the children who arrived at the camp. "Whenever he arrived in the ranks, the boys said that screw has arrived," says the brave Lorena.
Lozada's case is absurd and completely irrational; it only happens in Colombia. There is no decent country where someone like "screw" is a member of Congress instead of being in jail.
Unfortunately, these misfortunes seem to be unknown outside our country. Otherwise, I see no explanation for the fact that, for example, the London School of Economics and Political Science awards an honorary doctorate in social sciences to Juan Manuel Santos, who did not achieve anything but put in Congress the most rotten scum born in Colombia.
The big international media has evidently not done its job. No one outside Colombia realizes that things remain the same in places that FARC has controlled historically. Meanwhile, rapists like Lozada have a spot in Congress to make the laws of the Republic.
Santos put ten narco-traffickers – because the FARC finances itself from narco-trafficking, there is no discussion there – in Congress. Jesus Santrich took his seat in Congress even though he is wanted on an extradition request by the United States and the people of Colombia have watched the video of him negotiation the drug shipment. Today, his whereabouts are unknown, and it is not clear whether he is in Colombia or Venezuela.
The accusations weren't worth it; the evidence didn't matter, not even the demands of the American justice system. Narco-traffickers, rapists, and pedophiles roam around the Colombian Congress as if nothing had happened.
A couple of months ago, the Rosa Blanca Corporation, which groups together more than 1,200 victims of the FARC guerrilla, presented a summary of their reports. Besides Carlos Antonio Lozada, there are other congressmen accused of rape, such as Victoria Sandino, who is in the Senate, and Pablo Catatumbo, also an "honorable" senator. Another person on the list of rapists is Ivan Marquez, who did not take his seat because he preferred to return to the jungle to continue his business, which includes kidnapping children to rape them and use them as cannon fodder when they go to combat.
The agreement between Santos and FARC sets free the rapists of FARC, those who are congressmen, and all others – the list is long. The government of President Ivan Duque presented a draft of a legislative act that seeks to exclude sexual crimes against children and adolescents from transitional justice so that it is not the Special Jurisdiction for Peace (JEP) – the same tribunal that freed Santrich- that "judges" the rapes committed by the guerrillas.
The legislature intends that sexual crime should obviously never be pardonable and should not go to a special jurisdiction but should be under the purview of the ordinary legal system. The draft is still on the table. It is the closest hope for Colombians that the delinquents will one day pay for the crimes they have committed and will stop humiliating their victims and the people of the country by walking through the halls of the Congress.
It is astonishing that in Colombia, due to the internationally acclaimed Juan Manuel Santos, if a rapist belongs to the guerilla, he doesn't have to go to prison, but is free and can participate in politics. It seems that for Santos and those who signed the Havana agreement, raping children is something necessary to establish socialism, and that is why the transitional justice system judges the crime as a political one.
Recently, one of the women whom FARC recruited and raped when she was just a girl, and who is now part of the Rosa Blanca Corporation, told me "I don't know how I'm going to explain to my children that my rapists are in this country's Congress."
I hope this young woman doesn't have to tell that to her children, and very soon, and the rapists are in jail before the children understand politics.
Everything happening in Colombia in absolutely ridiculous and outrageous. This week, there was a proposal in the First Commission of the House of Representatives to pass an act seeking life imprisonment for rape and homicide of minors. Days later, Congressmen German Navas Talero of the Democratic Polo and Luis Alberto Alban, alias Marcos Calarca, of FARC presented a negative proposal in the same commission requesting that the bill for life imprisonment for rape and murder of minors be shelved.
The FARC's opposition to life imprisonment for rapists is not an attempt to look out for themselves. It is more worrying. Crimes are not judged retroactively under law. The most favorable law is always applied, that is if life imprisonment is approved, it will not affect the "honorable senators since it does not apply to crimes committed before the law was passed.
If the FARC party does not oppose life imprisonment to escape paying for the crimes they have already committed, it is more likely that they are legislating for others, for those who continue to commit sexual crimes against minors and who would be affected in some way by the bill.
Thus, in Colombia, narcos, criminals, and rapists of minors have representation in Congress; the FARC party members are their spokespersons.
While the justice system is seemingly incapable of doing anything about these criminals, it has become increasingly risky for ordinary Colombians to talk about this in the streets. Colombia is a dangerous country with a dysfunctional legal system where murder is easy. Therefore, very few dare to speak up, for example, that there is a member of the senate nicknamed "screw." We all know that the guerrillas are oblivious to "legal actions." They only know about crimes. We all understand their threats.
However, hope is the last thing to be lost, and Colombia is a country of good and courageous people who have always faced the bad guys with the necessary strength of character. That is why I believe that, sooner rather than later, Juan Manuel Santos will be seen for what he is: a traitor. Everyone will talk about the misfortune of the Havana negotiation. The agreement will be nothing more than a bad memory, and the FARC guerrillas will pay for their crimes. There is a "time for truth and God's righteousness."