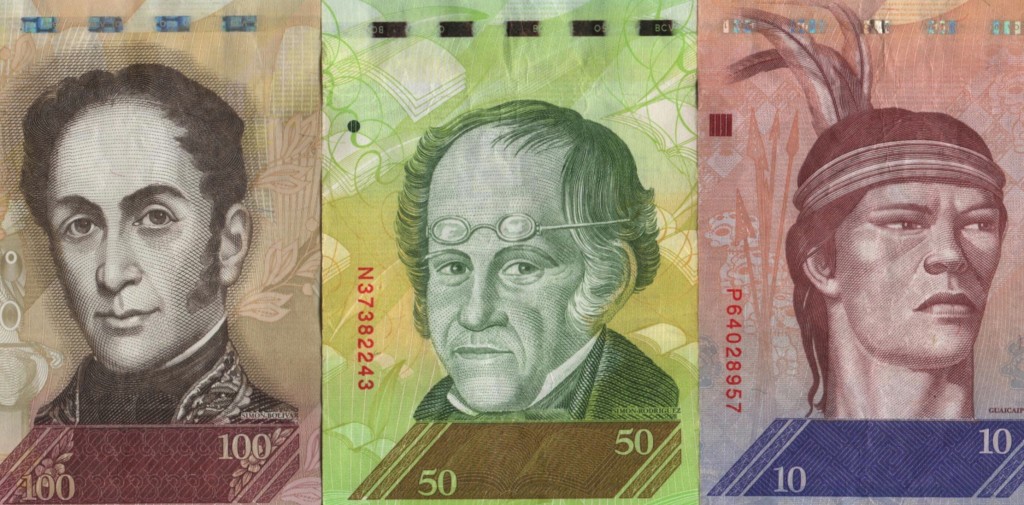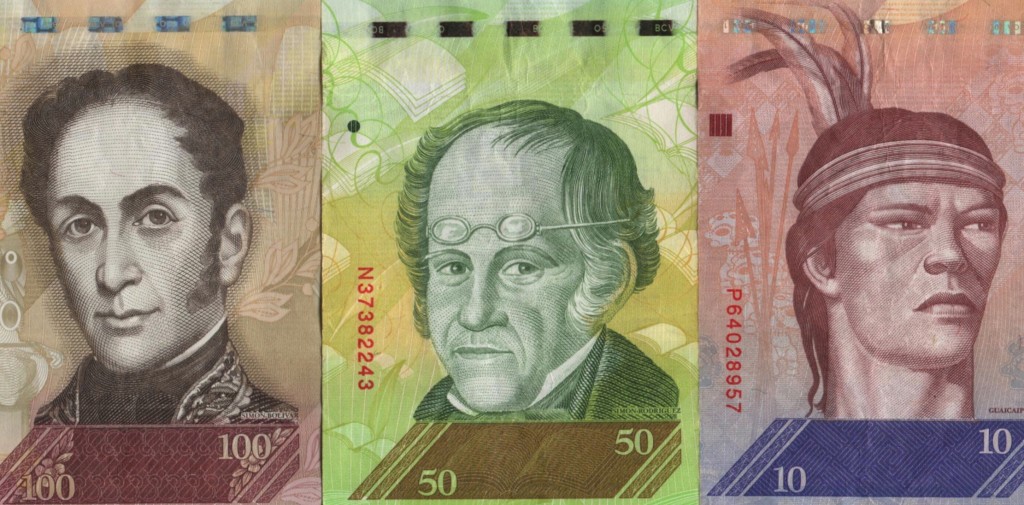 EspañolThe Central Bank of Venezuela has released its first official inflation report since May, and the results point to why they were reticent for so long. The admitted price-level change of 63.4 percent, between August 2013 and 2014, exceeds that of any country in Latin America.
Acknowledged last week, it is also the worst rise seen by the socialist nation since the Central Bank of Venezuela began keeping the records in 2008. Broken down, prices for food and nonalcoholic beverages have risen by 91 percent, transportation by 48 percent, clothing and footwear by 47.7 percent, and health care by 35.9 percent.
The central bank report attributes inflation difficulties to anti-government demonstrations and a US-backed "economic war." It asserts that saboteurs and speculators have slowed normal levels of production and the distribution of essential goods.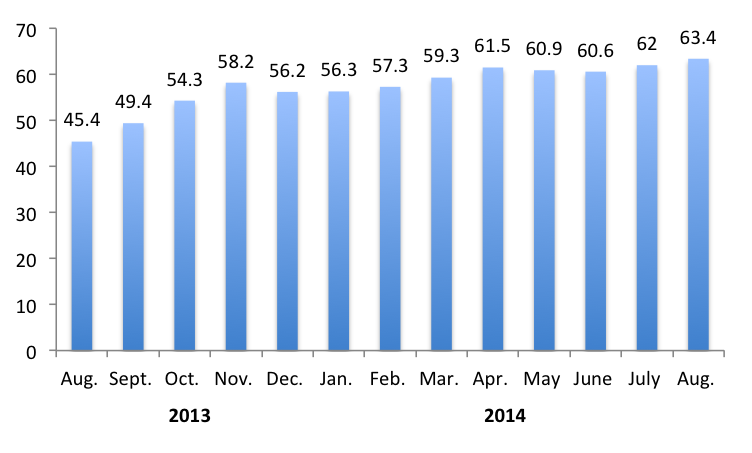 Critics assert that Nicolas Maduro's government delayed the report's release, given fear of political backlash. Steve Hanke, an economics professor at Johns Hopkins University, says that the central bank has delayed reports throughout 2014, and is "therefore, breaking its own rules, namely that inflation reports must be published within the first 10 days of each month."
Hanke adds that the Central Bank is drastically understating the severity of the situation: "The bank's new inflation numbers are wrong. My estimate for Venezuela's annual inflation rate is 138 percent.… more than double the official, reported rate."
Francisco Ibarra Bravo, director of Econometrica, an economic consulting firm, points out that the Central Bank has even gone so far as to tinker with the formula. For the last three months, he explains, the price index has come from the Fisher index, rather than Laspeyres index, which was used in the past.
"The Fisher Index is calculated by taking the geometric mean of the Laspeyres and Paasche indices. The first one overestimates inflation and the other one underestimates. So, the Fischer Index is like an average. By itself, the use of the Fischer methodology for calculating the inflation over the last few months does not represent a really dramatic change in the data, but it's not recommended if the Central Bank has not published this data since May."
The reported level of inflation is not the worst in recent Venezuelan history. That would be the two episodes of severe inflation, both exceeding an annual 100 percent rise, in the late 1980s and the mid 1990s.
However, aggressive price controls, particularly on the exchange rate, mean Venezuelans also have to grapple with chronic shortages. The Central Bank has refrained from releasing such data since January, when it showed a scarcity rate of 28 percent. Steve Hanke says such silence on the matter is "More evidence that the government just stops reporting official data, when it doesn't like the results."
Henkel García, another director of Econometrica, believes a major policy overhaul is needed, in the face of both rising prices and shortages: "As Venezuelans have to overcome spiraling inflation in the coming months, authorities must make profound changes in economic policy, including reductions in public spending."