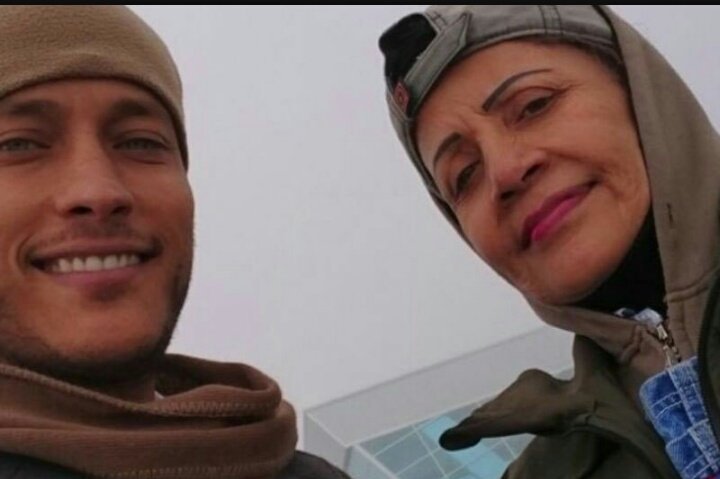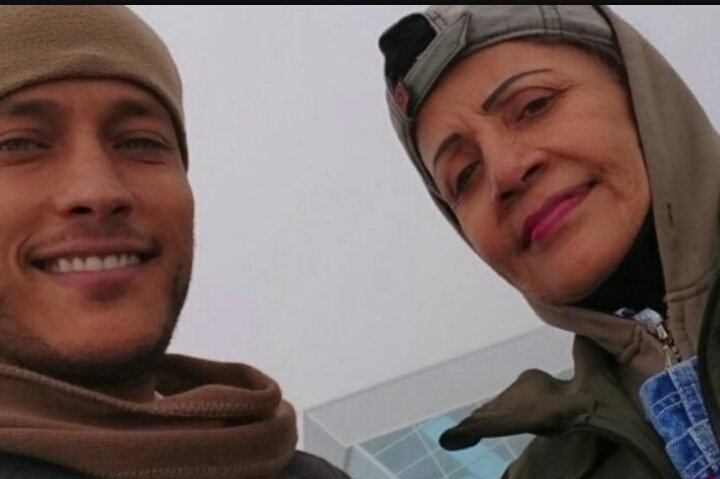 Spanish – Inspector Oscar Perez was a pilot and former official of the investigations and forensics agency (CICPC) in Venezuela. He rebelled against the dictatorship and was assassinated. His mother has been living in hell-like conditions in exile after the Maduro regime confiscated her property and began to persecute her and her family.
Perez, who left from Venezuela to flee the dictatorship, had to ask for monetary help through a GoFundMe campaign to survive in the United States where she currently lives.
¿Me apoyan? Aminta, mamá de Óscar Pérez, pasa sus días de un lugar a otro: no tiene donde vivir; hasta duerme en una oficina en NY. Padece su corazón. En honor a su hijo y por sus tres nietos merece de nuestra solidaridad:
Contacto: @AmintaPerez3535 https://t.co/6b8EZvXufK

— Angela E Vera Lefeld (@uguelo) July 12, 2019
"Oscar's mother has been living underground without help from anyone. She has gone through many difficulties, including the murder of two of her children and that of her younger brother. She was in prison. The communist regime expropriated her property as well as that of her murdered children. Aminta's only surviving son also has to live in secrecy. As a result of all this, we are asking for help. Thank you and may God bless you," says the fundraiser asking for help.
After the brutal execution of her son and the persecution she suffered at the hands of the regime, Aminta Perez decided to live in exile in the United States, where she requested political asylum. However, the government of the United States has not granted her asylum yet.
"She needs our financial help because she still does not have a political asylum nor a work permit. Oscar's mother survives in hiding without anyone's help," says the fundraising campaign.
To add to all her miseries, Oscar Perez's mother nearly lost her life last year after suffering a heart attack. "It's truly amazing that she's still alive," said Thomas Wright, a New York lawyer and friend of Perez. "It's a miracle. It's her will that allows her to survive."
#15Mar Aminta Pérez, madre de Oscar Pérez sufrió un infarto ayer de madrugada. Tenía una arteria obstruída, infarto casi fulminante. Al llegar al hospital en New York fue directo a pabellón. Ya está en recuperación.
Afortunadamente estaba en NY, aquí #EnVenezuela habría fallecido pic.twitter.com/0U4FYsVDGQ

— veramente (@veramenteam) March 15, 2019
Aminta Perez told the U.S. daily El Nuevo Herald that to get to the United States, she went through hard times, as she was in a detention center for three months, and has been on the verge of destitution.
The murder of Oscar Perez
On 15th January 2018, the dictatorship carried out "Operation Gedeon," which deployed four state security forces, with approximately 1,000 officials in action, armed with war rifles, machine guns, and helicopter artillery. The objective was to assassinate Inspector Perez and his team.
The death penalty is illegal in Venezuela, just as extrajudicial executions are illegal in the world. However, the dictatorship decided to execute Perez, leader of the rebels, and seven members of his movement by firing bullets in their heads. The assassins were following orders issued by Maduro on national television. This incident serves as irrefutable proof of the criminal regime in Venezuela.
The topic of Oscar Perez's death and the attack on his group by military corps faced media censorship. The war crimes and crimes against humanity committed by the dictatorship came to light through videos and photos on social media. The rebels were shot with high-caliber weapons, war rifles, and rocket launchers even though they had expressed their intention to surrender peacefully.
The rebel pilot managed to record at least 14 videos during the operation in which he was assassinated. These videos exposed the opacity of the process and the violation of military procedures.
On 21st January 2018, the dictatorship organized a controlled funeral for the inspector. A van guarded by security forces moved Perez's body to the East Cemetery, where he was buried without the presence of family members. Access to the burial ground was restricted during the funeral. Aura Perez, the aunt of the former inspector, and one of his cousins could enter the location once his body had been buried. Other family members are friends remained at the doors of the cemetery without being able to say goodbye to Oscar Perez.
Aminta with Trump
On 18th February, the President of the United States delivered a speech addressed to the Venezuelan Armed Forces and took advantage of the moment to appear with Aminta Perez and remember Oscar Perez.
Trump introduced Aminta Perez and handed her the microphone a few minutes before continuing his speech. The pilot's mother called for "justice and humanitarian aid" for the South American country, and said she would persevere her son's legacy "until Venezuela is free and we can return."