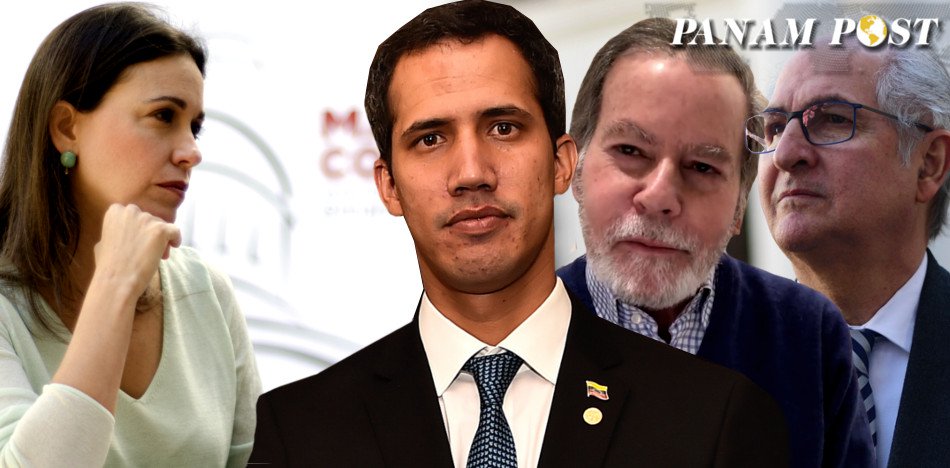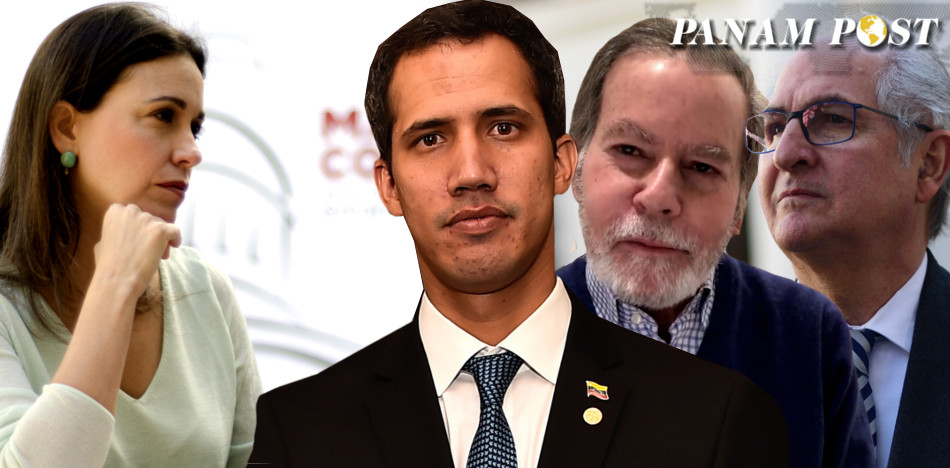 Diego Arria, Antonio Ledezma, and Maria Corina Machado, three opposition leaders and members of the alliance, Soy Venezuela, sent a public letter to interim president Juan Guaido to close the chapter of negotiations in Norway once and for all. They asked him to take on the "only realistic option": form an international coalition that will cooperate in evicting the prevailing narco-state.
#Comunicado | #SoyVenezuela exhorta a la activación inmediata de la Responsabilidad de Proteger (R2P) de la Comunidad Internacional en Venezuela#11Feb pic.twitter.com/mQi18gryyv

— Soy Venezuela (@SoyVenezuela) February 11, 2019
Maria Corina Machado, the national coordinator of the Venezuelan political party Vente Venezuela, along with former ambassador of Venezuela to the United Nations, Diego Arria, and the mayor-in-exile of Caracas, Antonio Ledezma, came together to request Guaido to ask for the support of the allied countries. These mainly include "our neighbors Colombia, Brazil, the United States, and the Netherlands Antilles."
The letter states the following:
"there is only one realistic option left on the table. It is the use of force. We understand it as the appropriate combination of the institutional force of the National Assembly and its interim president, the legitimate Supreme Tribunal of Justice, along with the force of the organized mobilization of Venezuelans, and the force of the loyal international allies who cooperate with us in the task of evicting the prevailing narco-state, liberating Venezuela, and reconstructing the Republic."
For the opposition leaders of Soy Venezuela, "the people will not be able to escape the criminal oppression without truly decisive and timely action."
"Appeal for the support particularly of our neighbors Colombia, Brazil, the United States, and the Netherlands Antilles who understand our situation. They also suffer because our problem is theirs too and that of the hemisphere," the letter states.
It is not the first time Soy Venezuela has summoned president Guaido to strengthen his relationship with the allies in the hemisphere to achieve the end of the dictatorship. It is fundamental for this organization that the South American country invokes the Responsibility to Protect (R2P), an international principle that guarantees military action for humanitarian causes to overthrow the regime of Nicolas Maduro.
Recently, the international community, as well as president Guaido, have rejected military intervention against the dictatorship in Venezuela. They assure us that it will be the last option, and it depends on the support and response of the governments.
But Machado and other Venezuelan leaders, including mayor-in-exile, Antonio Ledezma, consider that the effective exercise of the Responsibility to Protect is imminent. Countries have to heed to the call of the Venezuelan people and intervene immediately.
One has to remember that the international community will have the 'green light' to enter Venezuela once the Supreme Tribunal of Justice in exile opens to doors to intervention by a military coalition in a mission for peace.
The statement of the Supreme Tribunal of Justice in exile authorizes the interim government of Guaio to legally request the composition of a humanitarian corridor that allows bringing food and medicines,
Through the report issued on 8th February, the magistrates authorize both Guaido and the National Assembly to request members of the international community to open the international canal mentioned earlier "through diplomatic or any other means, including a military coalition of peace to assertively execute the Humanitarian Aid."
The document highlights that the measure is necessary to "fulfill the responsibility of protecting the population from the calamities they suffer due to the shortage of food, medicines, and medical attention."