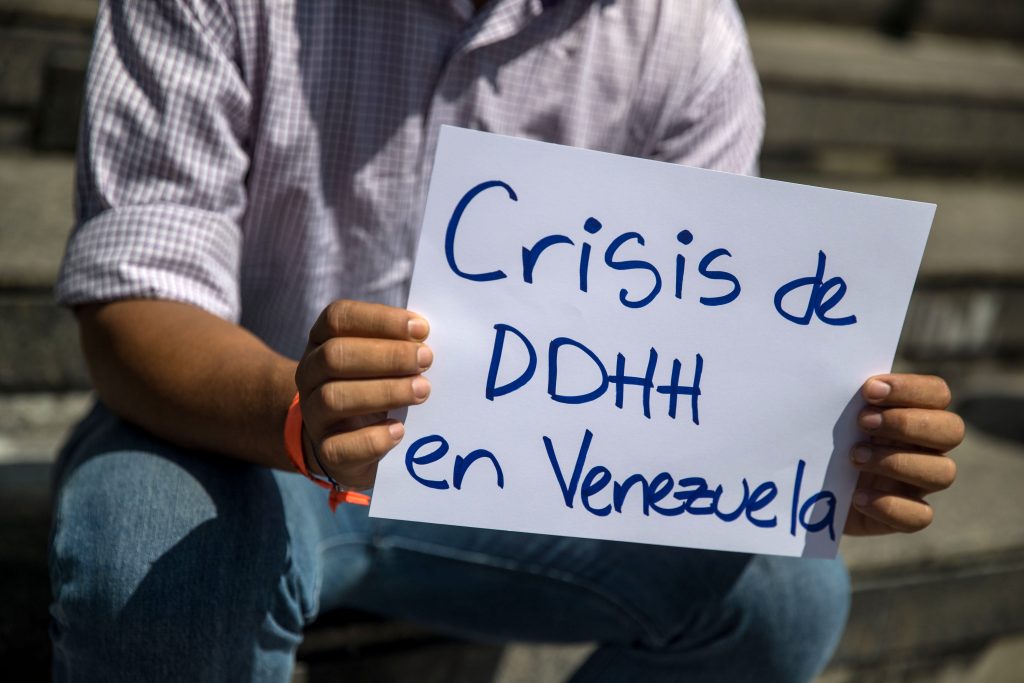 Óscar Pérez, president of the NGO Unión Venezolana in Peru, will ask the Peruvian government to extend the expiration date for the Temporary Permit to Stay (PTP) and implement a humanitarian visa for vulnerable Venezuelans.
In an interview with the PanAm Post, Pérez added that the decision of the Vizcarra government not to extend the timeframe for the PTPs term should be of concern to all Venezuelans, adding that it was a surprising decision to close the doors to migration.
En estos momentos más de 12 mil Venezolanos en frontera Ecuador/Perú pidiendo entrada al Perú ?? hasta mañana es lapso para poder entrar y tener el PTP #Venezuela #VenezolanosenPeru https://t.co/nVL1tDdQUX

— JUAN DANIEL TAPIA L. (@JUANCHOTAPIA) October 30, 2018
"Right now, there are more than 12,000 Venezuelans on the Ecuador/Peru border, requesting entrance to Peru. Tomorrow (October 31) is the deadline for being able to enter, and have the Temporary Permits to Stay."
"Those who can no longer process the PTP, will probably be able to process requests for refugee status before the Ministry of Foreign Affairs, and on November 2, we will present to the government of Martín Vizcarra a letter where we propose to evaluate the possibility, first, to extend the implementation of the PTP until December, and second, to evaluate the possibility of granting the humanitarian visa contemplated in legislative decree 1350 to Venezuelan citizens in the following categories: children, adolescents, pregnant women, the elderly, the chronically ill, and citizens who come to Peru to regroup with a citizen who has regularized their immigration status," he explained.
"What remains so far is to request the refugee application, but today we are considering accepting the expired passport to carry out immigration procedures," Pérez added.
In a recent press conference the president of Peru, Vizcarra, confirmed that the PTP for Venezuelans will not remain "open indefinitely."
"The PTP expires on October 31 and we will make an assessment after its expiration, because we can not keep this temporary permit open indefinitely either. We had made an assessment on what is the capacity we have as a country to admit a number of citizens that merit social services and that could reasonably be integrated into the economy," he said.
The president added that the large number of Venezuelans in Peru has begun to generate problems in "social services" especially with regard to healthcare.
"We are seeing a situation in which the migratory flow has already begun to present problems for our social services. We have humanitarian considerations to attend to, and through the Group of Lima, we are exploring different solutions. We hope that in the near future this dramatic situation in Venezuela can be reversed," he said.
Óscar Pérez pointed out that there is a concern on the part of the Peruvian authorities regarding the impact of the estimated 510,000 Venezuelans in Peru. This makes Peru second in receiving Venezuelan migrants, after Colombia, which is estimated to have well over a million.
"It is necessary for the world to start looking at what is happening in Peru…We of course appreciate everything that is being done in favor of our Venezuelan brothers in Colombia, but I think it is time for international cooperation to begin to arrive to Peru," said Pérez. The representative of the NGO added that "the mass exodus of Venezuelans is not going to stop."
In addition, he added that "it is healthy for the state, society, and our community to be able to regulate the migratory situation of Venezuelans in the country."
The country's new president, who took over from disgraced former president Pedro Pablo Kuczynski who resigned in the wake of the Odebrecht scandal, has pledged to balance humanitarian concerns with realism with regard to Peru's capacity to accommodate refugees and migrants:
"When the first ten thousand, twenty thousand and fifty thousand Venezuelans arrived there was practically no major inconvenience. When one hundred thousand arrived we started to notice inconveniences, for new demand for social services and we saw how when we reached the point of two hundred thousand, we had arrived at the tipping point where there are major consequences for healthcare, education, et cetera. Now we are already at the order of five hundred thousand," he observed.
"We have to seek out a balance and maintain our attitude of solidarity with our Venezuelan brothers, but also be aware of the real possibility of paying attention to them and to our compatriots; so that's why we can not say that the PTP will continue indefinitely; we have to October 31 to do the evaluation through the Ministry of Foreign Affairs and the social sectors. We must then responsibly evaluate the situation, because we are facing a situation where we are reaching our limit in our ability to help," he said.