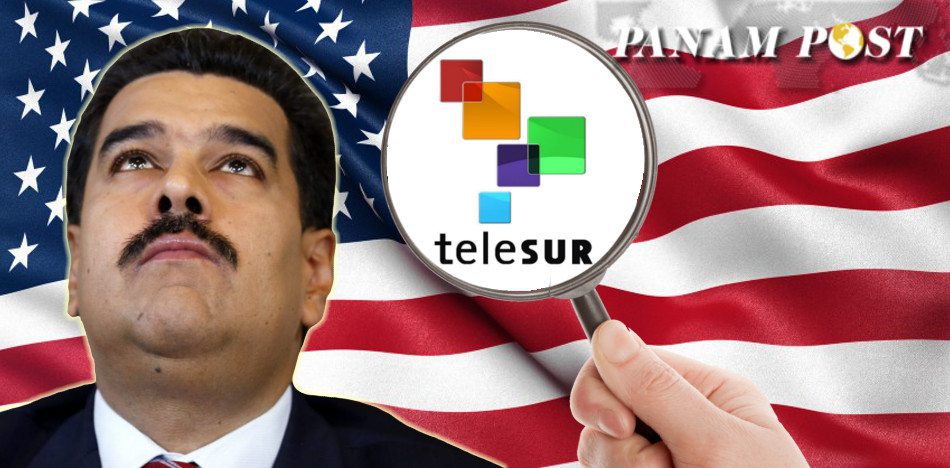 The US Justice Department could initiate an investigation into the news network Telesur for acting as a foreign agent of the Nicolás Maduro regime on American soil.
The proposal came after a Republican congressman Joe Wilson, who represents South Carolina's 2nd district, asked for an analysis of the Law on Registration of Foreign Agents and its potential implications for the Chavista media outlet.
On February 28, Wilson sent a letter to the attorney general, Jeff Sessions, in which he suggested that Telesur seems to be acting under the foreign direction of the dictatorship in Venezuela; and that it is involving itself in political activities.
The Telesur network is for Venezuela what Russia Today (RT) is for Russia: a propaganda outlet that poses as a news organization to disseminate information that undermines the interests of the United States in Latin America.
The United States has a Foreign Agents Act, which states that its citizens "have the right to know who is active in the US, attempting to influence its government or its people, in the name of foreign interests."
According to the US government, registration as a foreign agent neither limits freedom of expression or the content of the information it reports. What it does require is to make certain activities and relationships public, such as, for example, its funding sources.
RT, a media outlet that promotes the interests of the Russian government, was forced to register as a foreign agent in the United States, at the behest of the Justice Department. On that occasion, RT had to choose between a potential criminal investigation and registering as a foreign agent.
But Telesur, which works in the same way and is financed by socialist Latin American governments, especially Venezuela, continues pretending to serve as a means of communication, despite blindly following the guidelines of the Venezuelan and Cuban regime.
Telesur is an initiative of Hugo Chávez and Fidel Castro, and it still continues to be financed by the regimes of Venezuela and Cuba, as well as Bolivia, Nicaragua, and Uruguay. However, the Maduro regime controls at least 51% of the shares, as well as the content.
On the other hand, the governments of Lenín Moreno in Ecuador and Mauricio Macri in Argentina decided not to continue financing the television network, since the content it transmits is propagandistic.
RT to registered as a foreign agent in November 2017, after which Congress also revoked its credentials to report from the Capitol.
According to Mariano de Alba, lawyer, and specialist in international law and international relations, "a state can not finance a medium that does not result in a propaganda device. If it is a government that funds a television channel, it will be very difficult to be impartial," he added.