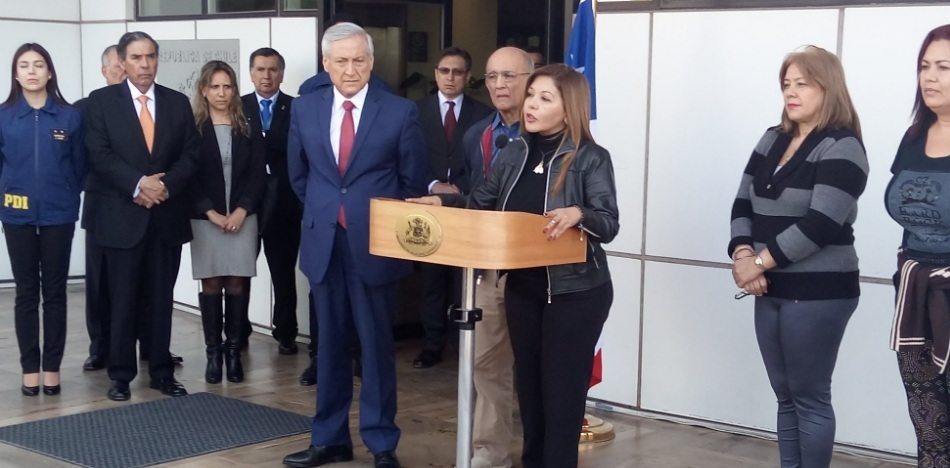 Español Many members of Venezuela's exiled Supreme Court are still in exile, but that hasn't stopped them from taking action against Nicolás Maduro's regime. From Chile, the judges announced they are opening a humanitarian aid channel to address the severe food and medicine shortage plaguing the nation.
Judge Elenis Rodríguez, who is now living in exile in Chile, said they are seeking support from international organizations and countries in the region that will pressure Maduro into accepting aid packages.
Rodriguez said that the Supreme Court received a complaint from Venezuelans through the Inter-American Federation of Lawyers, requesting their ruling on the need for a channel for humanitarian aid. That will include participation from the European Parliament, the Mercosur trade bloc and 12 Latin American countries making up the Lima Group.
The political crisis in Venezuela is becoming increasingly bleak. In turn, so has the humanitarian situation. The average Venezuelan must spend 20 times the national minimum wage to maintain a healthy diet, which doesn't even account for other basic needs like hygiene products and medicine.
"Según estudio de Cáritas 56% de aquellos personas que son sacrificadas a la hora de comer en un hogar son las abuelas" Magdimar León @AVESA_ONG_VZLA #EmergenciaHumanitaria

— El guaro (@luisfcocabezas) November 13, 2017
Tweet: "According to a study done by Cáritas, 56 percent of people who starve themselves so that others have enough to eat are grandmothers" -Magdimar León
Venezuela's inflation remains the highest worldwide, yet has the lowest wages and access to less than 10 percent of the population's needed food and medicine.
Various NGOs denounced the situation during the humanitarian emergency forum that took place on Monday, November 13 in Caracas. Avesa — which focuses on the defense of women's sexual and reproductive rights — said that in 33 percent of households, women fast in order to feed their children.
The Venezuelan Pharmaceutical Federation said that, since mid-2014, there has been a 90-percent shortage of products related to contraception. In September the federation found that, for a family to be fully fed, it needs to spend the equivalent of a monthly minimum wage salary each day. If that trend continues, officials said, a month of provisions could cost the equivalent of US $150 by December while the minimum monthly income stays at US $2.
Many Venezuelans have resorted to picking through garbage to find food. The children, Caritas said, suffer the most from this dire situation. Around 300,000 children are at risk of dying from malnutrition. Severe child malnutrition has reached 15 percent in the month of August. Thirty-three percent of the child population is already experiencing stunted growth.
"This damage, both physical and mental, will affect them during their entire life," Susana Rafalli, a representative of the NGO, said. "The effects are irreversible. It is too late for their bodies to develop fully."
Source: La Patilla; Avesa