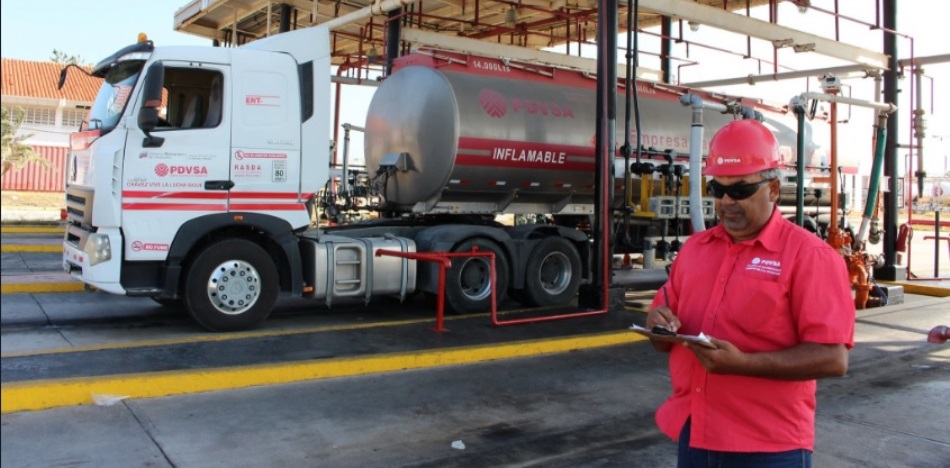 Donald Trump is continuing to analyze options to suspend the purchase of crude oil from Venezuela; if so, the United States policy would affect a third of the total foreign sales of state oil company PDVSA.
Although the US government has not yet made the final decision to apply said sanctions against Petróleos de Venezuela (PDVSA), the potential consequences for the troubled South American petro-state would be enormous.
A report published by La República reveals that the PDVSA produces and ships about 2.6 million barrels of oil a day, of which it sells to the United States about 780,000 barrels.
Suspending the import of Venezuelan oil by the United States, would cause Venezuela to lose one of its largest trading partners and the only country that pays cash for the product.
According to data from the International Energy Agency, Venezuela has the third largest oil exports to the United States at 9% of national consumption. Only Canada at 41%, and Saudia Arabia, at 14%, rank higher.
According to Ómar González, deputy in the National Assembly, both China and Russia import Venezuelan oil but do not pay it in cash; rather they engage in a curious barter system, paying with "military surplus gear and electrical devices of poor quality."
Another option contemplated by Donald Trump is a ban on the sale of light crude oil to PDVSA.
This refined product is used by PDVSA and several of its petroleum partners to dilute a large part of the production of extra-heavy crude and convert it to exportable grades.
If sanctions are imposed, Venezuela will have to make a quick strategic move, for not only would it lose 75% of all export revenues that go through US sales, according to figures from the National Assembly, but also because it faces large bond payments in the coming months. This has only been exacerbated by a precipitous decline in its international reserves, which currently sit at a mere USD $10 billion.
The possibility of US sanctions increases the risk of a Venezuelan default.
According to Bloomberg, the probability that Venezuela will not meet a payment in the next 12 months increased to 62% on Monday.
"If the United States prohibits exports of crude oil and products, that would have a serious impact on PDVSA, as its import costs would rise with increased transportation costs as it has to obtain lighter crude and products from more distant areas," said Risa Grais-Targow, senior analyst at Eurasia Group in Washington.
Sources: La Republica, Economia Hoy