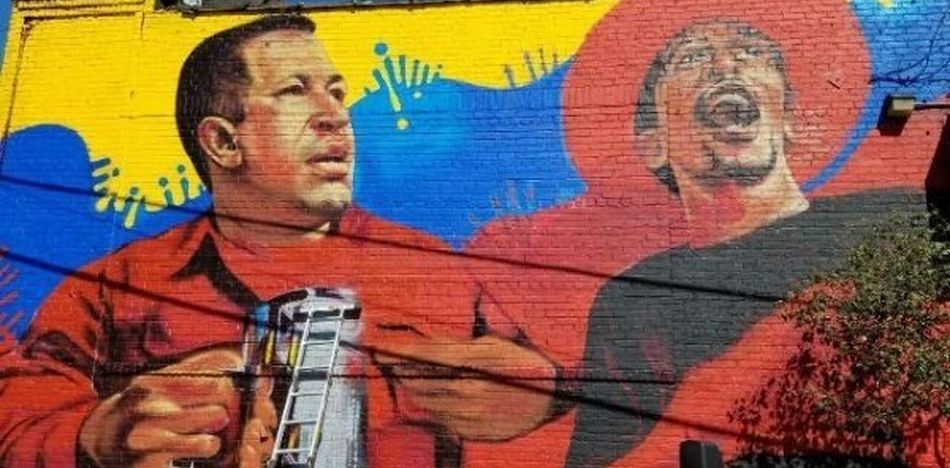 More than 700 people in the United States have signed a petition to demand that a mural in New York City of former Venezuelan President Hugo Chavez be removed.
Through the website change.com citizens in NY are collecting signatures to demand that the government erase the mural that was financed by the regime of Nicolas Maduro and painted on a wall in the northern borough of the Bronx.
The explanatory letter accompanying the petition is addressed to the governor of New York and state legislators. The threshold for delivering this document is 1,000 signatures, meaning that the group behind the drive needs 240 more.
The document outlines the increasingly authoritarian nature of the dictatorship in, Venezuela and the repression by the Maduro regime that has left more than 60 dead.
The letter establishes the need to "show compassion" for Venezuelans and demands "to remove the insipid mural of Hugo Chávez Frías."
"The great irony of the mural is that Hugo Chávez felt a deep repudiation for everything that the United States represents and often criticized and insulted our government, politics, and culture," the letter alleges.
"For Venezuela, the face of Hugo Chavez is a symbol of a regime that represses and kills its own people, just like Bashar Al-Assad in Syria. This mural is a constant reminder for Venezuelans who are exiled from the violence, despair, and suffering experienced in their homeland, and the families that were forced to leave behind," it says.
It should be noted that this mural was inaugurated last September 22, 2016 and was overseen by Venezuelan Foreign Minister Delcy Rodríguez.
Chavez was once a popular figure with the American Left, but his predecessor Nicolas Maduro has seen his nation plunged into political instability, economic collapse, and rampant inflation, only compounded by the regime's highly unorthodox economic policies.
Source: Change.org