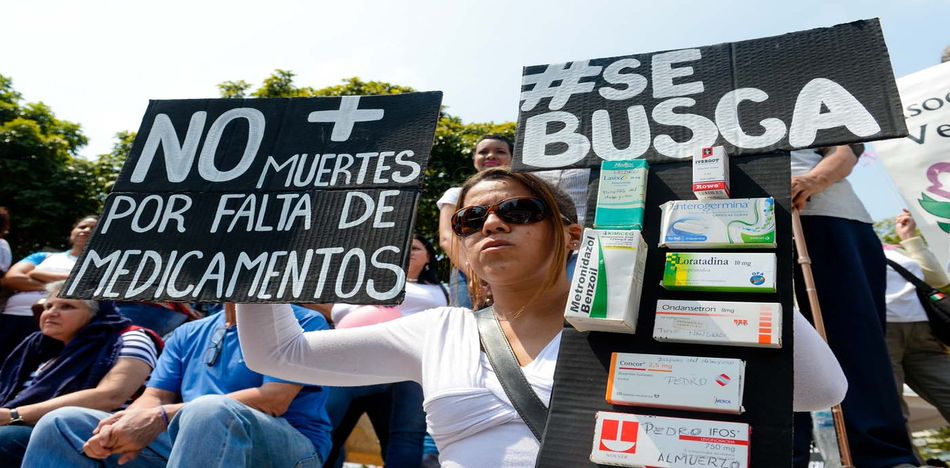 EspañolThree doctors died last weekend while transporting supplies from Trinidad & Tobago to Venezuela.
The three Venezuelans drowned in an oil spill that ultimately sank their vessel, which was headed back from Trinidad & Tobago with supplies and medicine for patients.
El titular dice:
"Tres médicos venezolanos mueren en alta mar cuando intentaban llevar insumos desde Trinidad a sus pacientes".
Lloro. pic.twitter.com/VyAiR9Xlkz

— Adriana Bertorelli (@adribertorelli) May 8, 2017
Tweet: The headline says, "Three Venezuelan physicians died at sea while trying to bring supplies from Trinidad for their patients."
The physicians were reportedly traveling together with three other doctors, who were able to survive. The group had arrived to Trinidad by boat on April 28.
Investigations revealed that the ship's cooling system jammed due to a crude oil spill from a tanker owned by Petrotrin, a Trinidadian oil company. Though the boat sailed on for days, it eventually sank.
Local media said it is common for Venezuelans to travel to the island in search of basic medical supplies and other goods currently lacking in their own country. And the three doctors are not the only people who have drowned while looking for solutions to the crisis in Venezuela.
In March 2015, one Venezuelan died while trying to flee the dictatorship via a raft to Aruba. At the time, it drew comparisons to the rafts Cubans often resort to while trying to escape Raul Castro's oppressive regime.
Later that same year, three Venezuelan students illegally entered Trinidad and Tobago by raft. The women said they decided to leave Venezuela because of the serious economic crisis that the country was facing.
Source: Caracas Chronicles