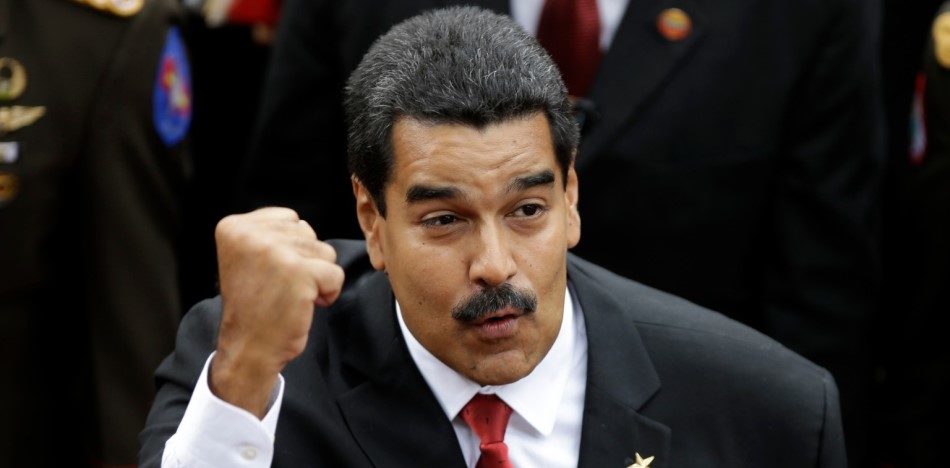 EspañolPresident Nicolás Maduro called for severe punishment of opposition officials in the country's congress for backing the implementation of the Democratic Charter that the Organization of American States has discussed implementing of late.
The Democratic Charter would theoretically be imposed if Maduro does not allow for free and open elections, and would result in Venezuela's removal from the organization, which would in itself have long-lasting economic and political consequences.
On Tuesday, March 21st, the Venezuelan National Assembly approved a project to support the implementation of the Inter-American Democratic Charter of the Organization of American States.
Maduro called for members of Congress to be punished for crimes of "treason against the homeland" and called them "miserable cowards."
"If they want a fight, the people will fight them and if they want to fight, we will fight and in the end, victory will be ours, "Maduro said. "It will be the victory of sovereignty, of this sacred land, which is the land of the liberators … We are going to fight for dignity, the right to peace, sovereignty and the sacred life of Venezuela, "he said.
Congressman Diosdado Cabello, a staunch defender of former President Chavez, insisted that the implementation of the Democratic Charter on Venezuela opens the door to an invasion.
"The Assembly stands at the head of the struggle in respect of our suffering people," Congressman Luis Florido, who is leading legislative support for the adoption of the Democratic Charter, said. "We give our support for the implementation of the Democratic Charter and for a nation that demands elections."
OAS Secretary General Luis Almagro formally presented an update to the possibility of the Democratic Charter in Venezuela March 14, and has since been supported by multiple countries in the region.
Source: La Patilla