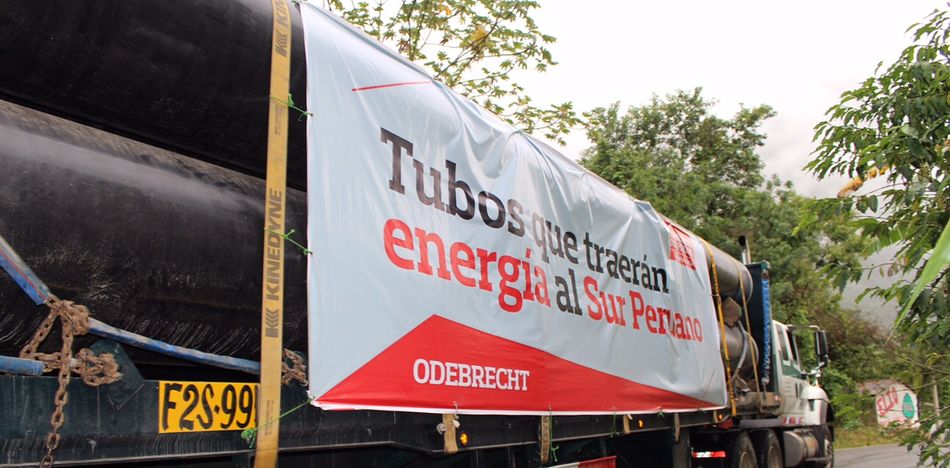 Investigations carried out by a Peruvian Congressional Commission on the southern gas pipeline and alleged Odebrecht bribes attribute criminal responsibility to former President Ollanta Humala, his wife Nadine Heredia, and former Minister of Energy and Mines Eleodoro Mayorga.
A pre-report from the commission reveals that such ex-officials could be guilty of crimes such as collusion, conflicts of interest, and abuse of power.
The pre-report prepared by the commission chaired by Fujimorista Daniel Salaverry, will be sent to the Lava Jato commission to be incorporated into these investigations.
Salaverry's comission has laid the foundation for a criminal investigation. Mayorga is alleged to have shown "special interest in having control" of the adjudicating committee of the lucrative southern gas pipeline project.
Ollanta Humala is credited with the alleged offense of conflict of interest, as well as collusion. According to the pre-report, it showed "direct interest" from the beginning, until the culmination of the pipeline selection process.
Nadine Heredia, wife of the former president, is identified in two alleged crimes: as an accomplice of collusion and as a participant in abuse of an official function.
"There is testimony that asserts that Nadine Heredia proposed Eleodoro Mayorga as Minister of Energy and Mines on the recommendation of Jorge Simoes Barata," notes the pre-report.
Barata is former executive director of Odebrecht in Peru, who took part in the bidding award. In the context of current judicial procedures in Brazil, Barata and 77 other ex-directors will be able to exchange testimony in exchange for immunity or leniency from the Prosecutor's Office.
The pre-report also attributes to Jorge Barata the alleged commission of the crime of collusion.
According to testimony given by Barata to the prosecution, Odebrecht provided USD $3 million for the presidential campaign of Ollanta Humala in 2011.
During the presidency of Ollanta Humala, in July 2014, the Peruvian Gas Pipeline concession contract was awarded to Gasoducto Sur Peruano S.A, a conglomerate made up of Enagás Internacional, Graña y Montero and Odebrecht Latinvest.
In 2014, the local press revealed that Eleodoro Mayorga, then Minister of Energy and Mines in the Government of Ollanta Humala, had met several times with representatives of Odebrecht months before the awarding of the Southern Gas Pipeline.
Source: El Comercio