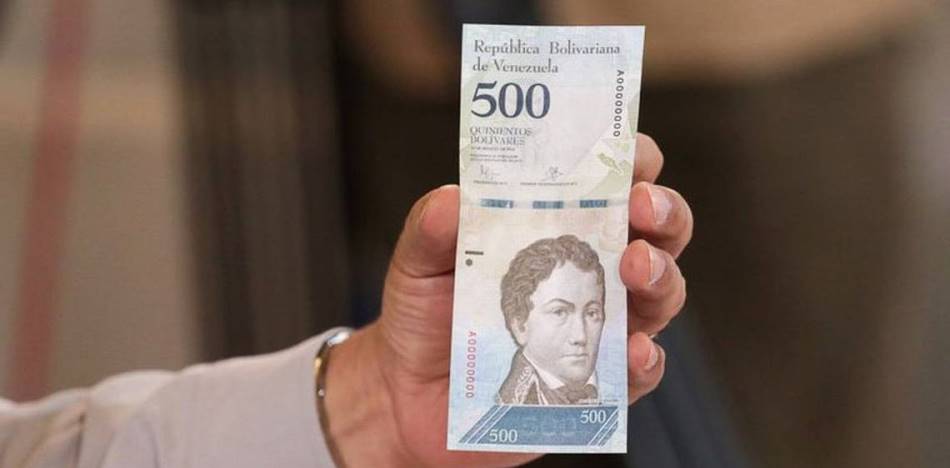 Although shipments of Venezuela's new 500 bolivar bills have allegedly arrived in Venezuela, Venezuelans have not yet seen the promised deliveries.
On Tuesday, the government of Nicolás Maduro announced that a third shipment had arrived with 35.5 million such bank notes; but in the streets there is still no trace of the new bill that was supposed to come into circulation starting on December 15.
"710 boxes have just arrived with 500 bolivar notes coming from Stockholm, which will complete our projection of 60 million units," José Khan, vice president of the Central Bank of Venezuela (BCV), told state television.
According to the official the BCV also received seven million new bank notes. One of these prototypes will replace the 100 bolivar bill that will also stop circulating come January 2, and which currently has a value equivalent to USD $0.15.
The BCV claimed that in December, 99.5 million bills of 500 bolivars would be put into circulation; a figure which economists deemed insufficient, due to the fact that in November, before Maduro's questionable plan to replace the 100 bolivar notes, there were roughly 6.1 billion 100 bolivar notes in circulation.
"The bills that have arrived represent barely more than 5% of the quantity that was withdrawn from circulation," said economist Hasdrubal Oliveros.
The coins of Venezuela's new money supply began to appear this Wednesday, December 28, in some parts of the capital, Caracas.
The 50 bolivar note, which features on one side the profile of Simón Bolívar and on the other the Venezuelan shield, circulates in limited quantities in informal shops, according to journalists from the news service AFP.
Maduro abruptly announced that the 100 bolivar notes would be withdrawn from circulation, citing the need to combat organized crime groups intent upon destroying the Venezuelan economy.
However, few economists believe the measure will improve the dismal economic fundamentals in the South American nation, which has faced several years of rampant inflation, shortages, corruption, and insecurity.