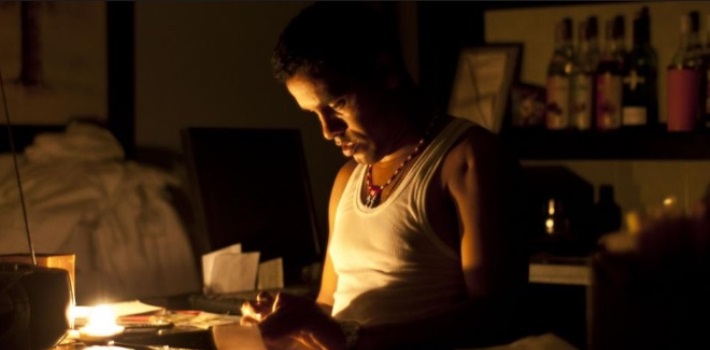 EspañolThe Venezuelan government announced that the daily hours-long blackouts to save electricity are coming to an end. But they are starting elsewhere: in Cuba.
Cubans are growing worried that blackouts will become the new normal again as Venezuela, a long-time ally and economic supporter, goes through its deepest economic recession. The crashing price of oil and widespread shortages in Venezuela leaves the island without the usual subsidies to keep its economy afloat.
According to El Confidencial, during the past few weeks the sales of domestic gas have increased drastically, with long queues of Cubans waiting to purchase them.
The unrest heightened when the subdirector of the state newspaper Granma warned that protests in Cuba could erupt if power shortages return.
Karina Marrón warned that the government cannot go back to the blackouts that characterized the 1990s, years of economic depression, if it does not want to "see protests on the streets."
"A perfect storm is forming in the island… this fuel shortage phenomenon, these power cuts, this country cannot withstand another 1993 or 19994," she stated.
Additionally, Reuters reported on instructions sent by different Cuban ministries to state firms and stores to implement power cuts of up to 50 percent.
On June 20, news outlet Cubanet announced that the island's regime was trying to compensate the Venezuelan fuel deficit by ordering a reduction in energy and oil consumption by 20 percent, which meant partially freezing the country's production capacity.
"… among the measures are shutting down cafeterias where they still exist, reducing the work day from eight hours to five, closing down on Saturdays, and mass paid vacation leave for workers during high seasons."
According to the media outlet, since the end of 2015, "Cuba has begun to feel the effects of the energy crisis associated with the reduction of oil imports from Venezuela, and measures to control fuel consumption in state cars have increased…"
The public sector is not the only one affected, according the website. Cuban homes have gone back to power outages that last anywhere between four and eight hours.
Sources: El Confidencial, El Nuevo Herald.