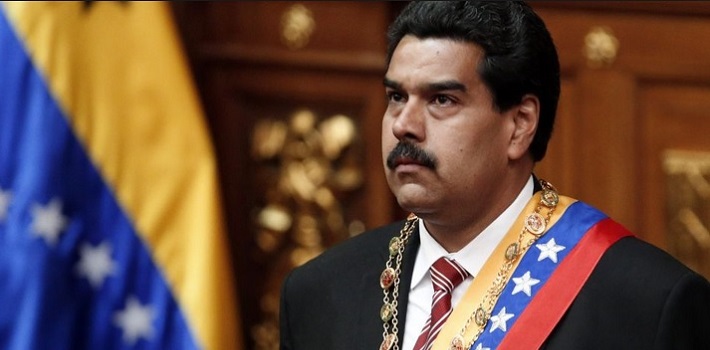 EspañolVenezuela President Nicolás Maduro announced he will sue the National Assembly, the country's legislature, for allegedly usurping the functions of the Presidency in its request to activate the Democratic Charter proposed by the Organization of American States (OAS).
On Tuesday, May 31, the President said on national television that the President of the National Assembly Henry Ramos Allup "usurped" his duties.
"I've decided that tomorrow, through the Ministry of Foreign Affairs and the Attorney General of the Republic, I will start a lawsuit against the leaders of the National Assembly for usurping exclusive constitutional functions of President of the Republic," Maduro announced.
In a meeting with governing parties at the Miraflores Palace, Maduro explained the lawsuit will include an immediate appeal that seeks to punish opposition deputies by "asking for intervention in Venezuela in international organizations."
He said court action will be consigned to the headquarters of the Ministry of Foreign Affairs.
"It will be a lawsuit with an immediate appeal," Maduro said. "I want to hold a trial for the history books by broadcasting it to the whole nation to show not only the usurpation of my responsibilities, but the treason this National Assembly has carried out."
During a ceremony with transportation workers in the Miraflores Palace, the President said the lawsuit will be recorded on Wednesday at the headquarters of the Ministry of Foreign Affairs.
The OAS announced this Tuesday it will pursue a Democratic Charter for the economic, political and social crisis facing Venezuela.
Venezuelans reacted on social media, describing Maduro's action as "a coup" that could dissolve the National Assembly's opposition majority it had gained in the December 2015 elections.
"Maduro anuncia demanda contra la Asamblea Nacional, es decir, contra 7.707.422 millones de venezolanos." @carlosramirezl3

— ✽░Sσяαуα Ɛℓєηα░✽ (@Soelhapi) May 31, 2016
Leo una noticia que dice que Maduro disolvió la Asamblea Nacional. Me confirman entonces si la Revolución Bolivariana la hacen dictadores?

— Bebop (@joacogiannetti) May 31, 2016
@NicolasMaduro da un AUTO GOLPE DE ESTADO al decretar la disolución de la legítima asamblea nacional.

Que DIOS ampare a #Venezuela.

— Maldita, pero con nandito ♕ (@MalditaLisiad) May 31, 2016
Source: La Patilla; Venevisión