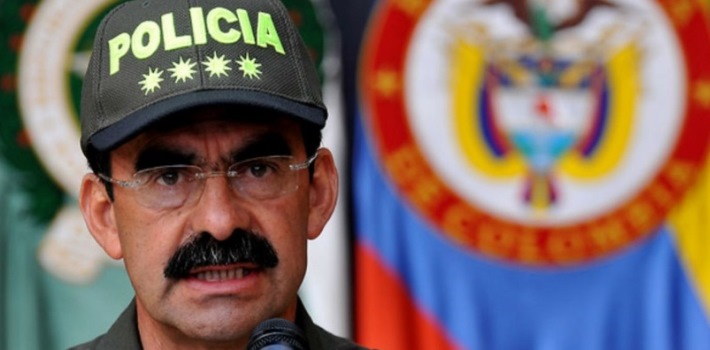 EspañolThe Office of the Inspector General of Colombia is pressing charges against Former Head of the Colombian Police Rodolfo Palomino for allegedly trying to force a complainant to retract allegations of sexual harassment against him.
According to the newspaper Semana, charges are also being pressed against Colonels Ciro Carvajal, Flavio Mesa and Major John Santos Quintero, who appear in a recording allegedly trying to persuade Colonel Reinaldo Gomez to disprove statements in which he said Palomino sought to have a sexual encounter with him.
Gomez's recording made it clear that the officials' intention was to convince the complainant that he would not be punished as long as he clarified to the public that his version of the police chief's sexual preferences were not as he had described.
Colonel Gomez became a public figure when La FM echoed his complaints regarding harassment that had been perpetrated against him for not hiding the police officers' attempt to coerce him.
In January, Palomino announced his resignation a day after his office launched an investigation against him.
Source: Semana.