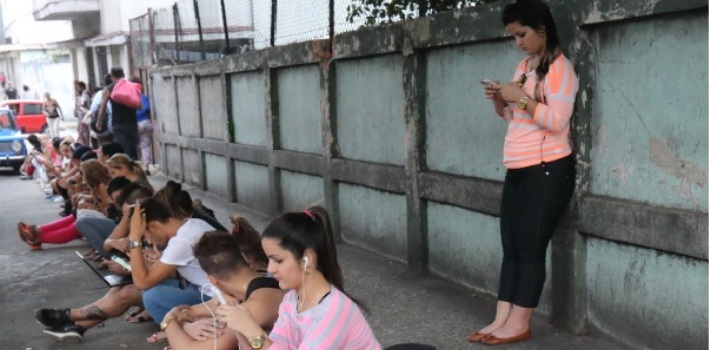 EspañolThe telecommunications company T-Mobile announced Monday, May 9 that it has reached an agreement with the Telecommunications Enterprise of Cuba (ETECSA) to allow phone service and roaming on the island.
With this agreement, T-Mobile will offer a cheaper service for calls from the US to Cuba, as well as to American travelers who are visiting Cuba. T-Mobile customers will have access to Internet connection, text messages and calls starting this summer.
However, the only ones who will receive these benefits are US citizens. Despite improved relations between the two countries, Cubans living on the island are still restricted from certain communication both inside the island and with the outside world.
T-Mobile is the latest operator to offer roaming in Cuba, but it isn't the first. Sprint and Verizon already offer the same package for their own user base.
"We have more users of Cuban descent than any other operator, so your request to connect with friends and family in Cuba is a message we heard loud and clear," said CEO of T-Mobile John Legere.
According to the company's numbers, 36.6 percent of users of Cuban descent with a mobile network use T-Mobile.
According to the company, calls from a landline to a phone in Cuba will cost US $0.60 per minute. However, there was no available information about the cost of mobile data, messages and minutes.
According to the statement, the cost per minute from a fixed line will be 65 percent cheaper than it currently costs. Verizon, meanwhile, charges $2.99 per minute per call and US $2.05 per megabyte of data while roaming on the island.
Following the restoration of relations between the US and Cuba announced in December 2014, the US government gave the green light for American telecommunication companies to begin operating in Cuba.
Verizon was the first company to reach the island in September 2015, followed by Sprint. T-Mobile becomes the third to offer telecommunication services on the island.
Sources: T-Mobile; El Nuevo Herald