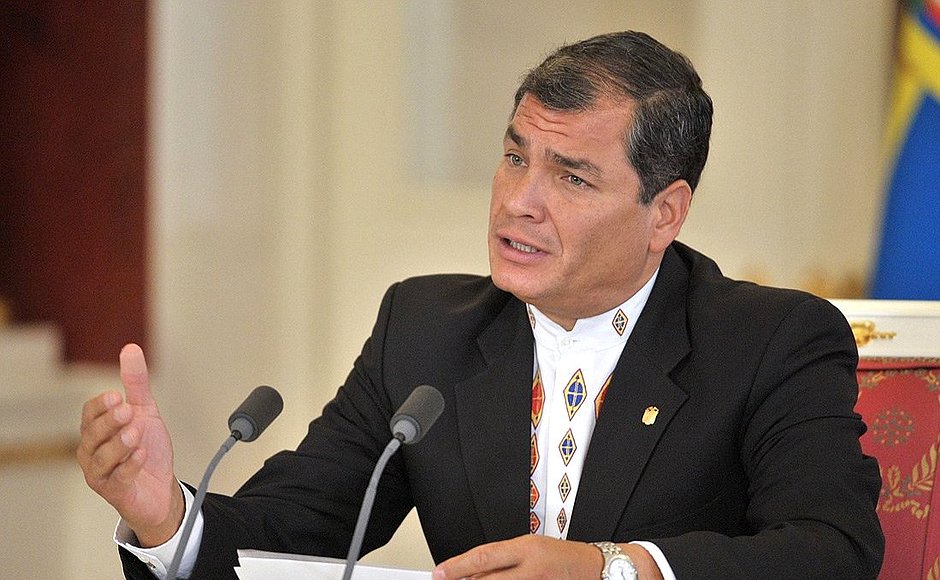 EspañolThe Ecuadorian government and the Association of Internet Providers (AEPROVI) worked to block access to certain webpages, according to an Ecuador Transparente press release released Thursday, April 14.
The organization published documents from the telephone company Telefónica, which described that on March 28, 2014, its users reported problems loading Google and Youtube, and that the reason for this problem was that the AEPROVI had blocked access to certain webpages per the request of the national government.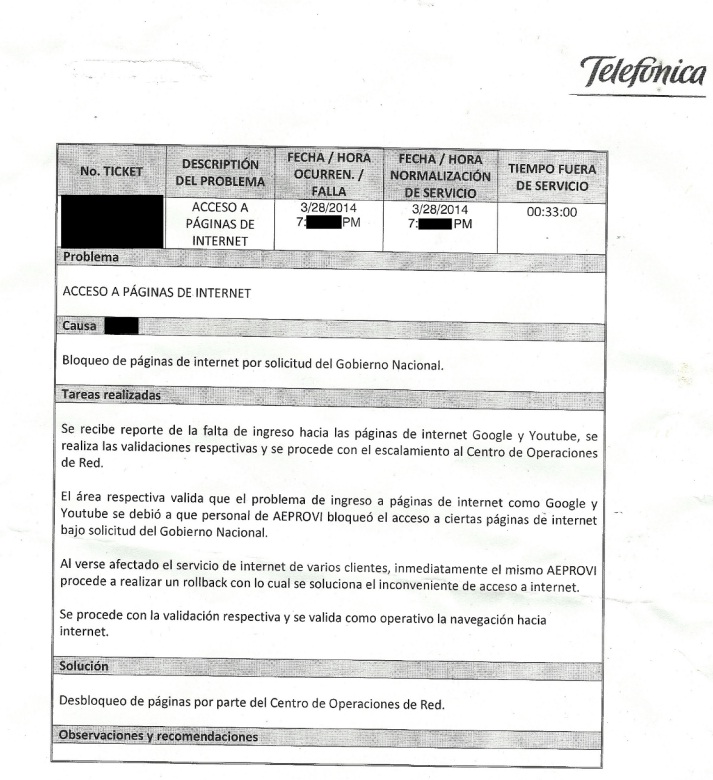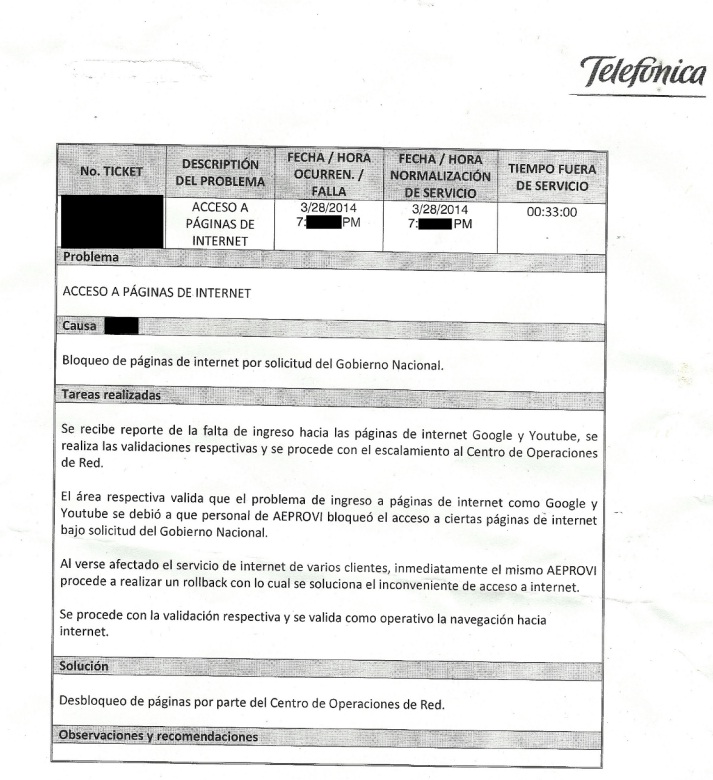 Founded in 2000, AEPROVI makes up the majority of the companies providing internet to Ecuador (including Claro, Movistar, CNT and Netlife) and controls more than 95 percent of the clients and traffic generated in the country.
According to Ecuador Transparente, this information demonstrates that the Ecuadorian government, through "opaque agreements with the AEPROVI," has the technical ability to block access to the internet throughout the country.
The organization has said in the past that there is a lack of transparency on the part of President Rafael Correa's government.
[adrotate group="7″]"The public doesn't know that pages are censured, what the government's motives are for doing so, how many times this has happened or what the process should actually be," the NGO said in a statement.
It also condoned a lack of representation of the rights of the users and the absence of independent organizations that can guarantee transparency or fight back on this issue.
Source: Ecuador Transparente