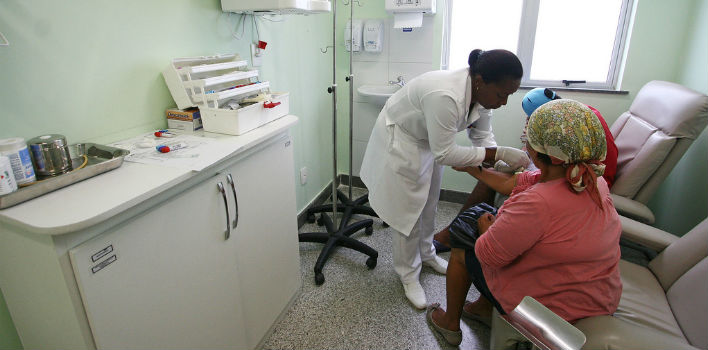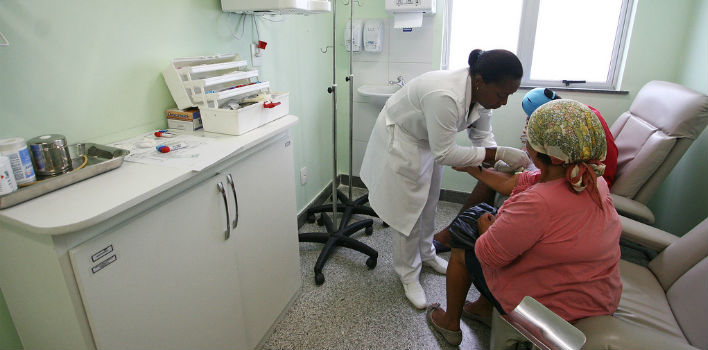 Español Only a few weeks after the Supreme Court of Canada ruled a ban on assisted suicide to be unconstitutional, another legal claim is set to shake the Canadian health-care system.
In March, Brian Day, a Vancouver orthopedic surgeon and co-owner of the Cambie Surgery Centre, will challenge before the Supreme Court of British Columbia the government's ban on private health-care provision for those signed up to public health programs.
Day is joined by patients Walid Khalfallah, Chris Chiavatti, Krystiana Corrado, and Mandy Martens in demanding their constitutional right to access the health care of their choice.
The lawsuit arises as a result of the alleged inefficiency of the province's public health-care system, with long waiting times often resulting in the deterioration of patients' conditions and even preventable death.
British Columbia's health system is regulated by the Medicare Protection Act, which prohibits medical practitioners enrolled under the system from charging for medical services covered within its scope. The Act also prohibits non-enrolled doctors from charging more than the province's Medical Services Plan for any given procedure.
According to the plaintiffs — four of the patients who claim to have experienced undue suffering while waiting for medical attention — the Medicare Protection Act violates individual rights established in the Canadian Charter of Rights and Freedoms. Their filed lawsuit argues that the Act "prevents or severely limits the development and availability of private health care to ordinary British Columbians," and "impedes the ability of ordinary British Columbians to access health care of a reasonable standard within a reasonable time."
Moreover, they argue that "the provisions of the Act that prohibit and restrict reasonable access to medical care are unnecessary or are inconsistent" with its purpose, "are prejudicial to a majority of British Columbians, and fail to take into account the actual needs and circumstances of people with health conditions who are not Preferred Beneficiaries."
The lawsuit is directed against the Medical Services Commission, the Minister of Health Services, and the British Columbia attorney general. It was originally launched by Day in 2009, and later amended in 2012, after Khalfallah, Chiavatti, Corrado, and Martens joined as plaintiffs.
The complainants expect that the Court will take into account the precedent set by the 2005 landmark case Chaoulli v Quebec, in which the Supreme Court of Canada ruled Quebec's ban on private insurance for hospital and physician services to be unconstitutional.
In an interview with the Vancouver Sun, Day said that the basic issue of the complaint is to determine whether "the government has to right to offer timely health care, not deliver it, and then deny citizens' right to access that health care for themselves."
"What's right is to look at the system, evaluate it in the light of other world systems, and recognize that it is morally and ethically wrong to force people to wait," he argued.
"We are the only country on earth that has laws that say that a citizen cannot look after their own bodies using their own resources if the government won't provide those resources," Day added.
Civil-Society Groups Back Challenge
Several civil-society organizations have lent their support to the legal initiative. The Canadian Constitution Foundation (CCF) has publicly announced that it will be present in Vancouver on March 2 when the Court is set to begin proceedings. The Alberta-based foundation has hailed Day's lawsuit as a "historic challenge to the legality of forcing Canadians to languish on government health care waiting lists."
"We're supporting this case because we believe the ban on access to care outside the government system violates the Charter-protected rights to life, liberty, and security of the person," asserted Marni Soupcoff, the CCF's executive director.
On the contrary, representatives of organizations such as the British Columbia Health Coalition, British Columbia Friends of Medicare Society, and Canadian Doctors for Medicare are expected to argue against free access to private health care for those already enrolled on state programs.
Danielle Martin, a founder of Canadian Doctors for Medicare — who rose to online prominence after defending Canada's health system before the US Senate in March 2014 — is also likely to be a stiff opponent of Day's bill.
"In my view, it's the biggest threat to medicare in this generation, and we need to do everything we can to protect our health system from the damage that its outcome could set in motion," she said in April 2014.
Growing Delays
Long waiting times in Canada's health-care system are not a recent issue.
In 2013, the Fraser Institute, a liberal think tank based in Vancouver, reported that the total wait time between referral from a general practitioner and receipt of treatment was 18.2 weeks, one more week than in 2012.
The organization found no improvement in the delays in a 2014 report.
Edited by Laurie Blair.