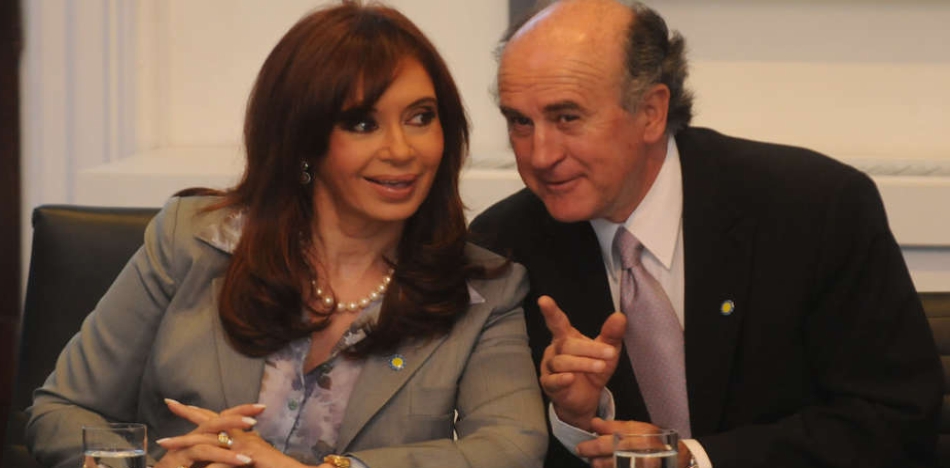 The recording of a telephone conversation between Argentine ex-president Cristina Kirchner and Federal Intelligence Agency (AFI) agent Oscar Parrilli continues to cause a stir in Argentina, and result in legal consequences for the ex-leader.
This Monday federal judge Sebastian Casanello approved an investigation into Kirchner to determine whether she committed the crimes of abuse of authority and false denunciation in a case involving ex-spy Horacio Antonio Stiuso.
The wiretaps were authorized by Judge Ariel Lijo in a judicial investigation investigating the role of the former AFI agent in searching for ex-fugitive Ibar Pérez Corradi in conjunction with an ephedrine trafficking case. In that case Parrili is accused of a cover-up.
The recording of the conversation between Kirchner and Parrilli in July 2016 was broadcast this Monday on the program "Majul 910" on radio La Red.
The conversation took place the same day that the newspaper La Nación published an interview with the ex-spy Stiusso where he accused the Kirchners of having parallel services that "kept tabs on people." In addition, he described the ex-president as "a crazy woman" who "no longer has power."
In that context, Cristina Kirchner asked Parrilli to investigate "everything that we ask you to investigate, as needed."
This Monday the prosecutor Guillermo Marijuan also began to investigate Kirchner for having said in the same conversation: "This guy (Corradi) has to be killed. But he's a nuisance! " Stiuso had already told justice that the Kirchner government wanted to kill Corradi.
In the wake of the controversy over the telephone recording, Parrilli accused President Mauricio Macri of ordering a "political espionage."
The former intelligence chief said in a statement posted on the facebook page of Cristina Kirchner that it is a "phenomenal political espionage" on the part of the government against the opposition. He said that it is a way of sending a "mafia message" and that it is part of "a system of extremely high institutional gravity where the entire democratic system is at risk."
The Directorate for Judicial Assistance in Complex Crimes and Organized Crime of the Judiciary, said that "there has been no delivery or disclosure of any material by that agency outside the regulations and chain of custody protocols established to guarantee the safeguard of the information."
The ex-president also accused President Macri of having ordered the hacking of her Twitter account. Kirchner has threatened to sue the Supreme Court Chief Justice Ricardo Lorenzetti, the current AFI head Gustavo Arribas, and Judge Ariel Lijo.
Through her telegram channel, the ex-president sent a direct message directly to President Macri: "Enough Macri. Now I'm being denounced for saying bad words. They do not know what else to invent." In the telephone recording Kirchner says "pelotudo" or "dumbass" to Parrili.