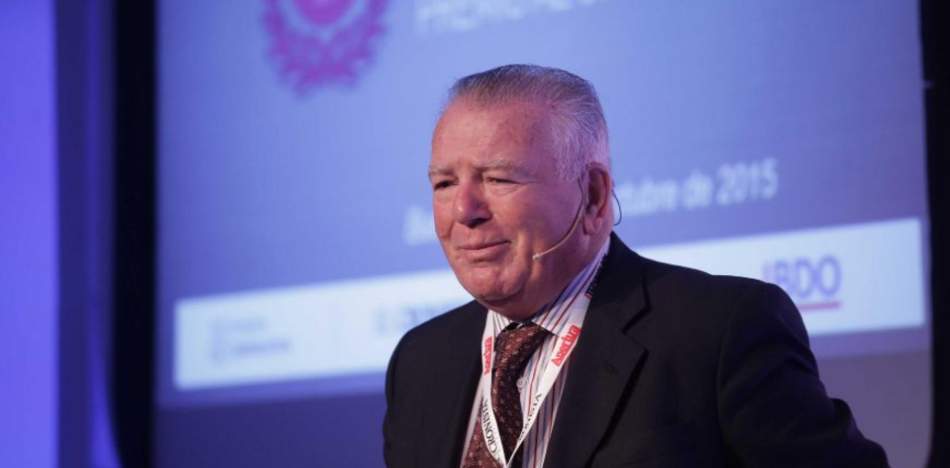 EspañolFormer Argentinian Viceminister of the Economy Orlando Ferreres said he thinks conditions for massive investment in Argentina have not yet arrived, though he believes the country's economic recovery is "under way."
The ex-official said in an interview with financial news site Ámbito that he did not expect investments to happen in 2016, and for 2017 to be more of the same.
"No one is coming," he said. "Argentina is qualified as a B-. Who comes to a B- country?"
The economist explained that the investment process must go through several stages: "First, banks buy shares, then bonds and in the third phase comes (purchases and mergers of companies) lasting two or three years, which then leads to the creation of new companies."
He said he believes the purchases and mergers of companies phase will begin in Argentina in 2017, but from the middle of the year onward. "When you see how the surveys come, the investors start talking," he said.
"Today I have calls to buy companies but they stopped, there's nothing concrete, they said we will wait" the ex-viceminister said.
According to him, industrial sectors and textiles, among others, are most interested in investment.
Ferreres said 2016 was recessive because the real wage fell five percent and purchasing power was five percent lower, the investment did not expand sufficiently, nor did exports.
"There was no way to grow," he said. "2016 was a transition year, there were no elections, no money for anyone."
According to Ferreres, the success of money laundering is not only due to Mauricio Macri. There is a tendency in the world to limit tax evasion.
"In the US it's a mix, there are banks that say nothing, others that say if you're going to declare, leave it here … and people will declare it. It's not a product of Macri alone, it's a product of the general conditions in the world that we want to limit the black market. Even here there is US $400 million in the black."
Ferreres said he believes that a consolidated public expenditure of US $105 billion "could be sustained without a problem in the long term."
The ex-official said he thinks reducing current expenditure is also key. Currently, that figures stands at US $230 billion, according Ámbito.
"The minister lacks more public spending … Public spending on personnel, pensions and plans — that is what needs to be accommodated."
"As Macri said, we are going to be generating investments, first with public works that will occupy people and secondly through purchases from companies that will also occupy people and third, through new projects."
He added that though the process will take years, it is necessary to "prepare on the ground" for that change.
Source: Ámbito.