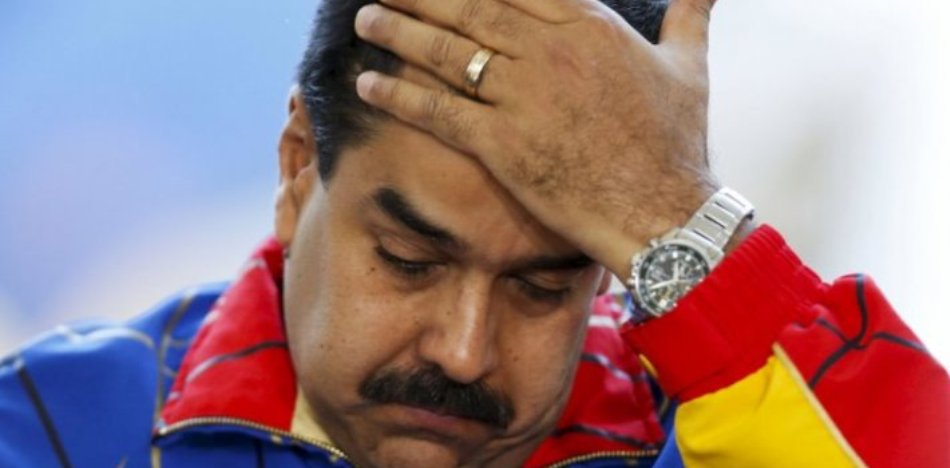 The Venezuelan dictatorship faces massive citizen protests, which for the first time include far more poor people than those of the middle and upper class, an unmanageable economic crisis, and increasing isolation from the international community. All of this is due to strongman Nicolás Maduro's incompetence; his henchmen are equally inept. The Maduro regime is against the wall and, for the first time, the governing Chavistas face the imminent threat of being toppled.
Reliable sources told the PanAm Post that Maduro's decision to assign lawyer Hermann Escarrá and José Vicente Rangel, Chávez's vice-president from 2002 to 2007, with the task of unblocking the political game and establishing a timetable for general elections, just as Organization of American States' (OAS) General Secretary Luis Almagro demanded in March, involves his ordered exit from power. The only condition would be a guarantee of some type of transitional justice for Maduro, his wife Cilia Flores, and possibly some members of his inner circle, all of whom would face serious criminal charges under ordinary circumstances.
The Venezuelan Minister of Defense, Vladimir Padrino, pulls the strings of power behind the scenes and is behind this agreement. He clearly counts with the support of the armed forces according to our sources, who stated that "Padrino is the only person who holds all the cards in Venezuela, and he seems to know how to use them."
Obviously, this is not Maduro's only choice. Part of the regime's leadership still holds on to the thesis that they should increase repression against protesting citizens until one of the following goals is met:
They crush all resistance to the regime, a temporary solution given Venezuela's international isolation and economic collapse.
They carry out a self-induced coup d'état which would allow Maduro and his closest followers to leave government as supposed victims. This option would be geared toward ingratiating themselves with the international left, which as of now is generally rejecting Maduro's heavy-handed tactics. The Chavista top echelons would then hold on to the means of corruption which they have used to enrich themselves.
The Evidence
Maduro is sending messages in all directions. He suggested he was eager to hold elections while proposing a plan to "sustain the (Bolivarian) revolution for the next 20 years," a plan that presumably includes no elections. According to political scientist John Magdaleno, the Chavistas would lose any election in Venezuela by 36 percent of the vote at the very least, so an opposition candidate would win with approximately 68% of all votes.
For a political movement which, under its founder, Hugo Chávez, allegedly won 18 of 20 elections in the last 18 years, such damage would be devastating. Maduro knows this and therefore wants to avoid elections unless he is offered some kind of immunity for his crimes. This is why Uruguayan leftist senator  Verónica Alonso said that Pepe Mujica, Uruguay's former left-wing president, "can help to negotiate Maduro's exit" from power.
Putting Escarrá and Rangel in charge of talks with the opposition is key because they still have contact with anti-Chavista politicians who could offer them guarantees. Our source, who has access to high government circles, said that Maduro's collapsed credibility is evident to all. This is why negotiating with him is so difficult.
Despite his recent loss of prestige, Escarrá has a reputation for fixing disputes. He is also one of the few Venezeulan lawyers who can give Maduro's ouster some acceptable legal form. In fact, Escarrá is reputed to have negotiated several instances of amnesty after the failed coup against Chávez in 2002, particularly benefitting the military officers involved. Rangel, on the other hand, played a fundamental role in leading Venezuela back to government by institutions after those events by laying bridges between Chavistas and the opposition.
Escarrá and Rangel are holding dialogues with the opposition, with OAS chief Almagro, and Leonel Fernández, former president of the Dominican Republic. It is not insignificant that opposition politician Luis Florido, president of the Commission of Foreign Policy in the National Assembly, is also involved. Florido left the country despite having his passport confiscated, in order to provide evidence of government abuse before the OAS. He returned to Venezuela from Punta Cana, Dominican Republic, where talks were held,  still without a passport. Nevertheless, he was allowed into the country without being detained.
On the other hand, the increasing levels of repression suggest that the self-induced coup is a real option. The regime's violence against the citizenry at nighttime is meant to force the people to demand a strongman who can keep order. That strongman would be none other than Defense Minister Padrino, who also has contacts with anti-Chavista officers and their leader Raúl Baduel, who is in prison without a trial after serving the time stipulated in his original sentence.
The regime's crude repressive tactics are also meant to cow people into submission. The Chavistas' worst nightmare is for political protests to become a means for citizens to vent their frustration for the hunger which they endure. There could be an unstoppable wave of popular fury leading to Maduro's most feared scenario: having to leave power at a moment's notice, risking not only political but also physical decapitation. According to our sources, however, all members of the Chavista upper echelons already have several plans of escape carefully prepared.
A Timetable for General Elections
According to Almagro's report on Venezuela, general elections must include the regional elections which Maduro cancelled and a presidential election by the middle of 2018. If this were to take place, Maduro would step down some months before the end of his term. Only two other Venezuelan presidents have done this in the past.
Although most members of the opposition rejected this option at first, several parties have accepted it in recent days, including Voluntad Popular, Primero Justicia and Acción Democrática. All three parties, which form part of the Democratic Unity Roundtable coalition, have agreed that, if elections take place, there must be no political prisoners and no politicians arbitrarily prohibited from running. How this can come about is still unknown.
Winner Takes All 
Would the entire opposition accept such a deal? It would in theory, although there is a group that favors a more radical stance. The opposition includes considerably large sectors which claim that no negotiation with Maduro is viable. They think that only the massive street protests are accelerating the end of the Chavista regime.
They are still organizing protests in the hope that Maduro is forced to step down and that a transitional government which includes the opposition takes his place. A transitional government would also include Chavista elements and the armed forces. Being unelected, it could take on institutionalized corruption without paying political costs at the ballot box. This sector believes that Maduro can only negotiate his removal from power without retaliations.
In Venezuela, however, everything can change in a matter of hours.