EspañolOn Thursday, a Swedish appeal court rejected a request from Wikileaks founder Julian Assange to lift the arrest warrant issued against him in November 2010 on sexual assault and rape charges.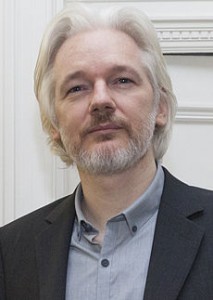 "There is no reason to set aside the detention solely because Julian Assange is in an embassy and the detention order cannot be enforced at present for that reason," said the court in a statement.
In June 2012, Assange took refuge at the Ecuadorian embassy in the United Kingdom in order to avoid extradition to Sweden. He denies the charges and says he would be willing to appear before a Swedish court to face them if not for the lingering threat that he may end up before a US court to face trial over the largest leak of classified information in US history.
"There is a great risk that he will flee and thereby evade legal proceedings if the detention order is set aside," said the Stockholm Court of Appeal. "In the view of the Court of Appeal, the reasons for detention still outweigh the reasons to the contrary, since Julian Assange is suspected of crimes of a relatively serious nature."
The court also noted that Swedish prosecutors have not made enough of an effort to question Assange outside Sweden, and that the failure to examine alternative avenues of investigation "is not in line with their obligation – in the interests of everyone concerned – to move the preliminary investigation forward."
When asked what he meant by "alternative avenues of investigation," Niclas Wågnert, the appeal court judge in this case, said: "That's a matter for the prosecutor. One way would be to interrogate him in London"
According to Per Samuelsson, one of Assange's lawyers in Stockholm, the court's criticism of the prosecutor was aimed at her refusal to question Assange in London.
"Swedish and international law is on our side," Samuelsson said. "The ruling shows we are on the right track, but unfortunately the Court of Appeal did not have the courage to overturn the arrest warrant."