Español An estimated 4 million illegal immigrants will be made eligible for work in the United States for the next three years, as announced by President Barack Obama through executive order on Thursday.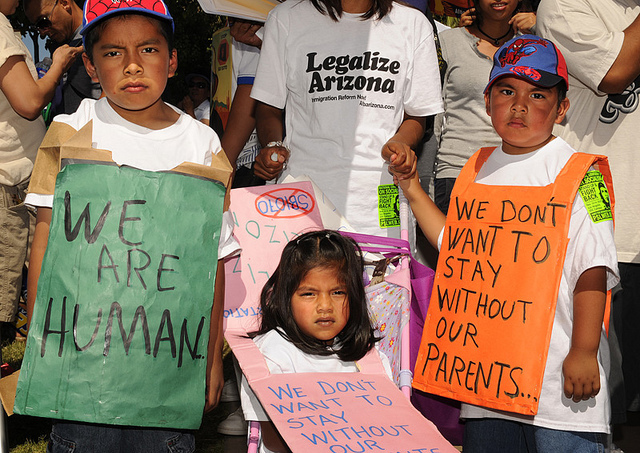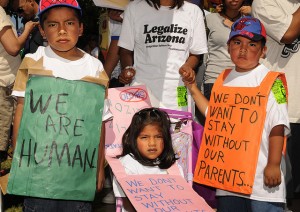 The president announced his plan for immigration reform in an address to the nation, explaining his executive action is meant to allow immigrants living illegally in the country to "come out of the shadows and get right with the law."
According to the Migration Policy Institute, there are 11.4 million illegal immigrants in the United States today, which means only one-third will see a change to their legal status by way of Obama's action. These include individuals who have been in the country for at least five years, and whose children legally reside in the United States.
The president's move comes despite warnings from Republican leaders in Congress on the consequences of exercising executive authority to reform the immigration system.
Republican Senator John McCain called Obama's executive order an "illegal power-grab," adding that "it fails to address the root causes of the dysfunction in our immigration system."
Immediately after the address, Republicans announced they would seek to legally challenge the president's actions, which they view as unlawful. Texas Governor Rick Perry claimed these changes will only "lead to more illegal immigration, not less."
Obama responded to critics who argued his executive orders are without precedent by saying "they're the kinds of actions taken by every single Republican president and every single Democratic president for the past half century."
"And to those members of Congress who question my authority to make our immigration system work better, or question the wisdom of me acting where Congress has failed, I have one answer: pass a bill," he added.
The president also announced heightened security measures to be implemented along the US-Mexico border, to prevent others from illegally entering the United States.
Sources: Guardian, BBC, El Universal.